AIADMK merger: OPS, EPS camps fail to reach consensus on status of Sasikala, Dinakaran in party
Efforts for a patch-up between the rival AIADMK factions on Monday hit a hurdle with O Panneerselvam making talks conditional to the ouster of party general secretary VK Sasikala and her nephew TTV Dinakaran.
Efforts for a patch-up between the rival AIADMK factions on Monday hit a hurdle with O Panneerselvam making talks conditional to the ouster of party general secretary VK Sasikala and her nephew TTV Dinakaran.
Panneerselvam made it clear that his group's "basic principle" of keeping the party and the government free from the "clutches" of a single family cannot be compromised. His assertion came after late last night confabulations, including the one attended by several senior Tamil Nadu ministers, after which they appeared inclined to end the face-off with the Panneerselvam camp.
An otherwise unassuming Panneerselvam had revolted against AIADMK general secretary VK Sasikala in February last, alleging he was forced by her to resign as chief minister following party supremo J Jayalalithaa's death last December.
"Our founder MGR (MG Ramachandran) and Amma (Jayalalithaa) created this party as one for the people and the cadre. This is a democratic organisation. If we don't follow this path, it shall be an injustice to the people," he told reporters in his native town Theni in south Tamil Nadu.
He also said that MGR never involved his brother in party affairs when he founded the AIADMK and then ruled Tamil Nadu for a decade until his death in December 1987 and Jayalalithaa admitted only Sasikala into the party and none from the latter's family.
It was Panneerselvam who had first sent out signals of a possible rapprochement between the rival factions, a move which was promptly welcomed by the Sasikala camp followers.
Panneerselvam said there was no likelihood of talks commencing if their key demand for ousting Sasikala and her nephew TTV Dinakaran, the AIADMK deputy general secretary, was not met.
Panneerselvam is also expected to consult his AIADMK (Puratchi Thalaivi Amma) faction leaders on the future course of action.
The Panneerselvam camp reportedly wants him (Pannerselvam) to be made both the AIADMK general secretary and chief minister, with E Palaniswami as his deputy.
Panneerselvam also said doubts concerning Jayalalithaa's death had to be cleared.
The Sasikala-Dinakaran faction, meanwhile, remained non-committal on removing the jailed leader and her deputy to pave way for the merger. In an indication that the merger proposal may be under consideration, Sasikala loyalists want both her and Dinakaran to continue in their respective posts.
Party strongman from North Chennai P Vetrivel sought to downplay the importance of last night's parleys on merger, saying it was "not a proper party meet" and that there was "nothing official" about it.
Noting that Dinakaran was away in Bengaluru, he wanted to know how the meeting could have had his nod. "Ministers can meet, but how many district secretaries and party functionaries participated?" he asked, while speaking to journalists.
Incidentally, Palaniswami did not attend any of the meetings where members of his ministry discussed the possibility of a merger.
Earlier in the day, AIADMK MLAs from the rival factions held informal meetings but what transpired was not yet known.
AIADMK presidium chairman and minister KA Sengottaiyan, who met Palaniswami, said the chief minister stressed on unity between the two factions to take the ruling AIADMK and its government forward.
Speculations have swirled in Tamil Nadu's political circles about a possible pact between Palaniswami and Panneerselvam under which both VK Sasikala and Dinakaran would be ousted.
Unconfirmed reports had it that under the arrangement Palaniswami would continue as chief minister while Panneerselvam would occupy the coveted post of AIADMK general secretary, which was held by Jayalalithaa till her death. On demands of the OPS camp, Palaniswami reportedly said if Panneerselvam placed such conditions, then unity talks cannot proceed further.
Although Sasikala's AIADMK (Amma) faction announced constitution of a team to hold talks with Panneerselvam camp, Vetrivel said its brief was only for conducting talks, indicating the final decision would be taken by the party's top leadership.
Incidentally, the talk of a possible rapprochement between the divided party factions began on Monday, hours after the Delhi Police Dinakaran for allegedly trying to bribe an Election Commission official in a bid to obtain the coveted "two-leaves" party symbol for his faction.
Sasikala had re-inducted Dinakaran, who was expelled from the AIADMK by Jayalalithaa, and appointed him the party's deputy general secretary just before proceeding to Bengaluru to serve the remnant of her jail term after the Supreme Court upheld her conviction and sentence in February this year.
Dinakaran also faces two FERA violation cases. There was reportedly disquiet in Tamil Nadu's ruling party ever since Income Tax officials raided health minister Vijayabaskar's premises and seized evidence of bribing voters for the bypoll to RK Nagar assembly seat.
The poll, scheduled for 12 April, was countermanded by the Election Commission on 9 April amid allegations of rampant inducement and bribing of voters. Dinakaran, a former MP, was the candidate of AIADMK (Amma) faction for the seat.
Meanwhile speculations were rife over a BJP hand in the ongoing political crisis in Tamil Nadu considering it is a well-known fact that the saffron party have been trying for years to align with the AIADMK. However, Union minister M Venkaiah Naidu on Tuesday said the Centre wanted a stable government in Tamil Nadu and neither it nor the BJP had any role in the present "internal instability" in the ruling AIADMK in that state.
"The BJP or the Centre has no role in the internal instability in the AIADMK. The Centre does not interfere in the affairs of the states. We want a stable government in Tamil Nadu for the sake of development," the Union urban development minister said.
"The people there (Tamil Nadu) had voted for Amma (Jayalalithaa) but unfortunately, she is no more. The party (AIADMK) should resolve its differences for the sake of the people," he said.
With inputs from agencies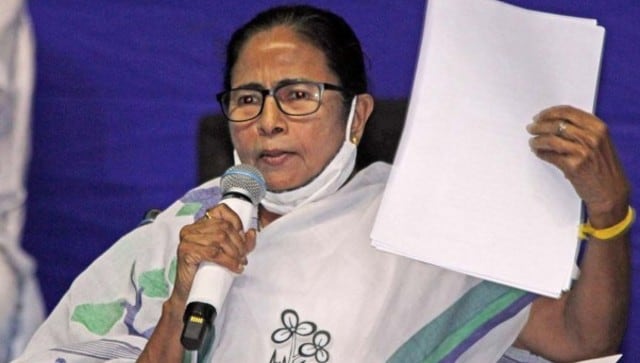 Politics
The rising fuel prices, handling of the second COVID wave and lack of vaccine availability are topics Banerjee will address in her speech
India
Tamil Nadu, Andhra Pradesh, Karnataka, Odisha, Maharashtra and Kerala are among the states where the COVID-19 infection numbers increased in several districts or have not in general dipped like in most other states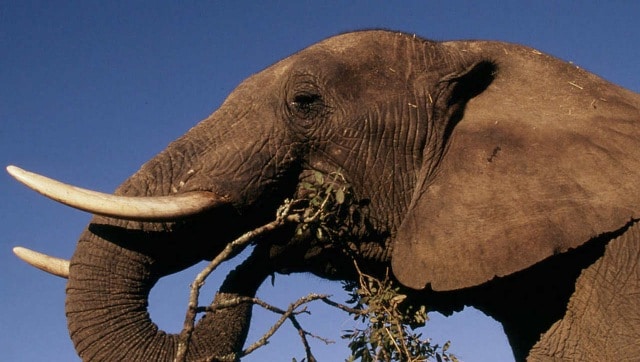 India
This is the fourth elephant succumbing to anthrax in the last decade in the district