AIADMK crisis: Life and times of TTV Dinakaran — Sasikala's new pawn in TN's political battle
AIADMK General Secretary VK Sasikala on Wednesday appointed nephew TTV Dinakaran as party Deputy General Secretary, ahead of preparing to surrender before the court.
AIADMK general secretary VK Sasikala on Wednesday appointed nephew TTV Dinakaran as party deputy general secretary, ahead of preparing to surrender before the court.
The appointment of her nephew in the newly-created post was announced in a statement prior to Sasikala leaving for Bengaluru to surrender before the court there. The development comes a day after the Supreme Court upheld her conviction in the disproportionate assets case.
In a statement issued in Chennai, Sasikala said former Member of Parliament (MP) Dinakaran is appointed as deputy general secretary of the party and party men are requested to extend their cooperation to him.
Prior to Dinakaran's appointment as deputy general secretary, Sasikala had re-admitted him and another nephew S Venkatesh as members of the party.
In a statement, she said the two had expressed apology for their past acts in person and in writing and requested for re-admission into the party.
Dinakaran was part of the 12-member AIADMK team led by its newly-elected Legislature party leader Edappadi K Palaniswami which met Governor Ch Vidyasagar Rao and staked claim to form the government in Tamil Nadu.
Incidentally, Dinakaran and Venkatesh were dismissed from the party's primary membership by former general secretary and chief minister the late J Jayalalithaa.
Who is Dinakaran?
TTV Dinakaran is the son of Vanithamani — sister of Sasikala. When Sasikala got closely associated with Jayalalithaa, the three sons of Vanithamani got political prominence. The three brothers, famously known as the TTV brothers — Dinakaran, Bhaskaran and Sudhakaran — have often crossed paths with Jayalalithaa and have benefited from the association.
Dinakaran was first noticed in 1988 as one of Jayalalitha's permanent hangers-on after the AIADMK split in the wake of MGR's death.
However in 1990, when Jayalalithaa noticed a close 'proxmity' between Dinakaran and M Natarajan — Sasikala's estranged husband — he fell out from 'Amma's' good graces. He soon found a way back in the good books through Sasikala and later went on to become an MP.
Dinakaran's brother Sudhakaran has remained the foster son of Jayalalithaa, who later disowned him in 1995. In 2011, Jayalalithaa expelled Sasikala and her family from the party and she included the names of the three brothers too.
After the Sasikala was reintroduced in the party in 2011, after a pardon by Jayalalithaa, the family remained out and three brothers didn't earn Jayalalithaa's favour till the time she died.
Dinakaran and Pannerselvam
A former member of the Rajya Sabha, representing AIADMK, Dinakaran is credited with having groomed O Panneerselvam at the beginning of his political career. In 2001, when Panneerselvam was just another office-bearer, Dinakaran raised him to the post of chief minister at a time when Supreme Court had barred Jayalalithaa to hold office.
This was the first time Panneerselvam came into limelight. According to a report by The Indian Express, Dinakaran had stayed in Panneerselvam's house when he had contested from Periyukulam Lok Sabha constituency in 1999.
In light of Sasikala's conviction, experts believe that Dinakaran is to be the new power centre in AIADMK which makes one wonder how the two once-upon-a-time political associates will wage this political battle?
Experts believe Dinakaran's reappointment is viewed as Sasikala's strategy to keep AIADMK under her control and also play the caste card. Sasikala and Dinakaran are Thevars and have retained the key party posts, while propping up Public Works Minister Edapadi K Palanisamy — who belonging to the Gounder community — as leader of the legislature party for the chief minister's post.
The rival camp led by O Panneerselvam has to counter balance that since he too belongs to the Thevar community.
Dinakaran embroiled in economic offences case
On 6 January 2016, the Madras High Court delivered its verdict in the two-decade old Foreign Exchange Regulation Act (FERA) violation case in which Dinakaran, was accused of money laundering and benami transactions. The Madras High Court confirmed the penalty of Rs 25 crore imposed on Dinakaran by the Directorate of Enforcement in the 1996 case.
The penalty was levied by FERA Appellate Board in 2000 and related to deposit of large amounts of cash in his bank account held outside India and his failure to repatriate the same to India when AIADMK under Jayalalithaa was in power in Tamil Nadu during 1991-96.
Originally the penalty was Rs 31 crore but it was subsequently reduced to Rs 28 crore on Dinakaran's appeal.
According to an earlier report by India Today, in 1992, he floated a company, Emerald Constructions, in Chennai, which grabbed headlines when a Congress MLA claimed that it was illegally acquiring prime government land in Chennai.
In 1995 he was served a notice by the ED during the investigations into the Jain hawala racket which had led the ED to a Chennai-based kingpin, H Ameer who reportedly had dealings with Dinakaran.
The affluence of this man from Mannargudi has always been questioned, but his politics will soon be put under the magnifying lens too.
With inputs from agencies
Find latest and upcoming tech gadgets online on Tech2 Gadgets. Get technology news, gadgets reviews & ratings. Popular gadgets including laptop, tablet and mobile specifications, features, prices, comparison.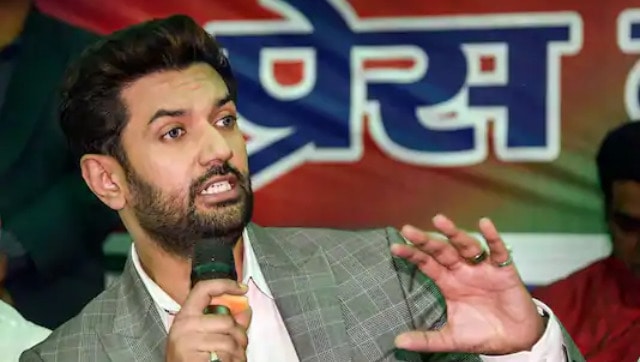 Politics
The two young politicians, despite having positioned themselves on opposite ends of the political spectrum, seem to have left enough maneuvering space to unite against a common foe — Nitish Kumar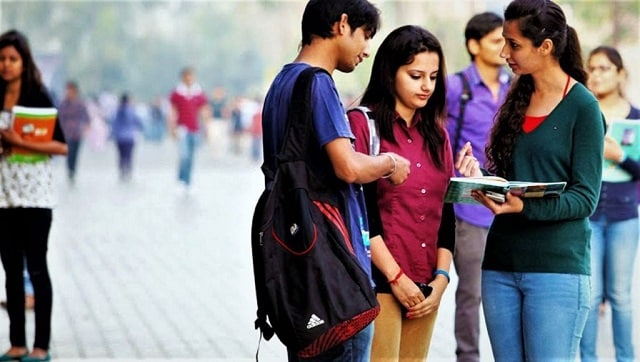 India
The cut-off score to qualify the TNAU exam and apply for admission to undergraduate courses is 199.5 this year
India
A warming climate, bringing fewer rain days and more intense rainfall events in its wake, makes the role played by tanks even more critical.