AIADMK crisis: Culture of authoritarianism when unchecked can destabilise even formidable political forces
The messy leadership transition on display within the All India Anna Dravida Munnetra Khazagham (AIADMK) highlights the deeply flawed structure and functioning of the Indian political party system.
The messy leadership transition on display within the All India Anna Dravida Munnetra Khazagham (AIADMK) highlights the deeply flawed structure and functioning of the Indian political party system. The unseemly tussle for chief ministership currently being played out between J Jayalalithaa's trusted aide VK Sasikala and the deposed Chief Minister O Panneerselvam suggests the damaging extent to which political parties are dependent on a single leader who controls the party organisation.
The tendency to replace dynamic, democratic party functioning with individual personalities who command respect in a cult-like manner is a significant factor which has distorted party functioning over the years, as well as political culture in general.
There is no disputing the fact that unbridled growth of personality cults impedes the emergence of a second line of leadership in a political party. Rather than nurture a robust line of leadership, carefully groomed by seniors, our political culture usually tends to revolve around a single leader who straddles the party like a colossus, dwarfing in that process other potential leadership candidates at various levels of the organisational hierarchy. The prevalence of such a short-sighted, self-serving political culture is bound to lead to impasses of the kind currently visible in Tamil Nadu.
The sordid fact is that Sasikala never fought a popular election, which, in an electoral democracy is usually the conventional means of measuring one's acceptance among people. Yet, despite this huge political obstacle – to many an insurmountable one – Sasikala has thrown her hat in the ring. Anyone looking for an answer to the riddle of how she managed to do this has to look beyond the pale of politics. The secret behind Sasikala's daring aspirations to be chief minister (backed by zero credentials,) is her close friendship with Jayalalithaa.
It is bizarre to consider that the post of chief ministership can fall upon an inexperienced person like Sasikala, who despite not being a part of the AIADMK's mainstream organisation, is entitled to the post simply because of her proximity to Jayalalithaa.
During her life time Jayalalithaa ruled the AIADMK with an iron hand, compelling her colleagues and the party rank and file alike to be at her beck and call, ready to execute her every command. Under Jayalalithaa, the AIADMK stayed an inert monolith, responsive only to the fiat of Amma. From ministers to senior bureaucrats, anyone who mattered in Tamil Nadu politics or administration, held their office at the pleasure of the AIADMK supremo. No one questioned, let alone defied her.
However, that does not mean that the AIADMK under Jayalalithaa was devoid of factional pulls and tensions – as is normal in any organisation. Driven underground, such factional strife, has now come to the fore with a vengeance.
Rightly, Jayalalithaa's imperious functioning had invited a great deal of criticism during her lifetime. But the AIADMK chief was not alone in promoting such a personality cult.
A similar culture prevails in Bengal as well. There chief minister Mamata Banerjee presides over the Trinamool Congress in much the same way as Jayalalithaa did over the AIADMK. There is however a glaring difference between the two parties. Where AIADMK does have a well defined party organisation and structure, the Trinamool Congress is mostly an organisation on paper.
Founded by Banerjee, the Trinamool Congress is solely defined by her, and her alone. The party has no second rung leadership worth its name to act as a successor to Banerjee's mantle. The dwarfing of senior colleagues stunts the party organisational structure, if not in electoral terms then definitely in terms of the quality of leadership on offer. Such tendencies can, in the long run, end up hurting the party.
In contrast to the TMC, Communist parties, despite their lack of inner-party democracy, do have an organisational structure where a second line of leaders is ready to assume leadership when the time comes. The transition of power from Jyoti Basu who ruled Bengal for more than three decades, to Buddhadeb Bhattacharya was a foregone conclusion even before the actual transfer of power took place.
Looking at the landscape of Indian politics, it seems clear that the one-leader party culture, on display in various states fosters and nurtures undemocratic and arbitrary tendencies. It's a culture which stalls politically qualified leaders who could pose formidable challenges to leaders demanding cultish loyalty. Brushing such people aside, parties promote those who pose no threat and vow to stay unwaveringly loyal to supremos. Sycophants help to create and perpetuate a culture of authoritarianism where dissidence of any kind is punished by expulsion from the party or demotion from senior positions and ranks. Until these tendencies are tackled, even formidable political forces like the AIADMK will continue to be in crisis from time-to-time.
India
This was her first visit to the memorial since she was released from a Bengaluru prison after serving time in the 2017 disproportionate assets case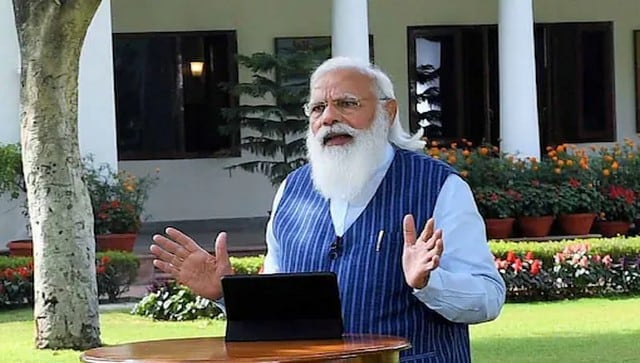 India
Hindus have lost their spirit of Kshatriya-hood. They have become selfish and self-centred, cowering at the very sight of any danger. Yet, it is not too late for them to wake up.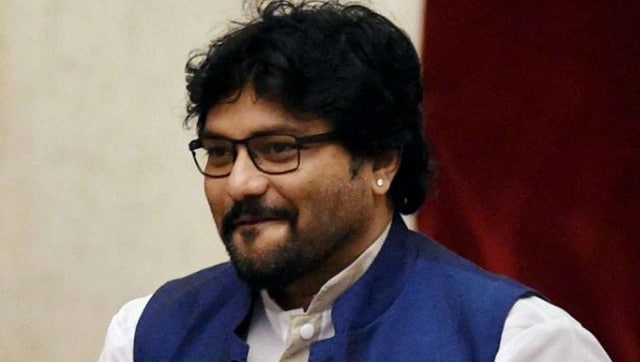 Politics
The two-term MP thanked BJP for having shown confidence in him and reiterated that he did not want any seat if he was not a part of his erstwhile party which had first brought him political renown