After victory in UP, BJP revokes expulsion of Dayashankar Singh, ex-party vice-president who had abused Mayawati
Dayashankar Singh, who had been expelled from the party for six years for making derogatory remarks against Mayawati, was brought back to the party.
Former UP BJP vice-president Dayashankar Singh, who had been expelled from the party for six years in July 2016 for making derogatory remarks against BSP chief Mayawati, was on Sunday brought back to the party.
ANI  reported that UP BJP president Keshav Prasad Maurya revoked the expulsion of Dayashankar Singh on Sunday.
The actual significance (or its lack thereof) of Singh's expulsion in July 2016 becomes pretty obvious when one realises that in less than six months, and a day after getting a landslide victory in the UP elections, BJP revoked the expulsion of a man who was supposed to be sacked for six years for saying that Mayawati was worse than a prostitute.
"Even a prostitute fulfils her commitment after she is paid. But Mayawati sells party tickets to anyone who paid her the highest amount. If someone gives her Rs 1 crore for a ticket she will give it to other person who is offering Rs 2 crore," Singh had said. "Mayawati has become worse than a prostitute and abandons the ideals of Kanshi Ram," he had further said.
In fact, that was not the only time Singh had lashed out at Mayawati. In September, Singh had said that "even a rickshaw puller was better than her (Mayawati)".
"A rickshaw puller is better than her (Mayawati) as he does not strike a deal with anyone else once he has settled the fare with one passenger," Singh had alleged while speaking at the programme in Ballia. "But Mayawati does not follow this rule...she can do anything for money," the former BJP leader, who has often accused the BSP supremo of "selling tickets", had said.
His family had also lodged a named FIR against Mayawati and some other BSP leaders for allegedly using foul language against them during their public protest in Ballia. Addressing the gathering, his wife Swati had charged that "only relatives get justice in the SP government".
Swati Singh won in the UP polls from Sarojini Nagar seat in Lucknow.
With inputs from PTI
India
The PMO said Modi will digitally hand over keys of Pradhan Mantri Awas Yojana - Urban (PMAY-U) houses to 75,000 beneficiaries in 75 districts of Uttar Pradesh and will also interact with them virtually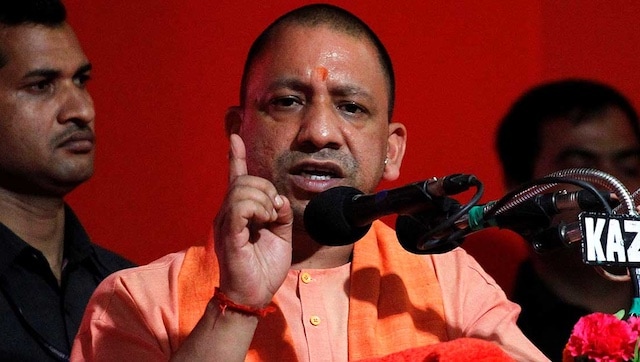 India
Government spokesperson and cabinet minister Sidharth Nath Singh alleged that the opposition parties wanted to visit Lakhimpur Kheri for a photo opportunity.
Politics
The announcement is seen as the Congress party's move to woo women voters in Uttar Pradesh, who had thrown their weight behind the Narendra Modi-led BJP campaign in the previous state elections