AAP crisis: Arvind Kejriwal can't hide behind EVMs anymore to protect his failing image
Trust Arvind Kejriwal to invent new theories to protect his moral halo, charisma and integrity.
Trust Arvind Kejriwal to invent new theories to protect his moral halo, charisma and integrity.
His latest idea: If you can't find a substantive counter against charges of bribery, nepotism, favoritism, and loss of popular support, try and shift the popular narrative, change the subject of television channel debates, focus of digital media and morning headlines of newspapers.
On Tuesday, Kejriwal convened a special session of Delhi Assembly to conduct an "expose" on EVM tampering. The Speaker announced that this special session was convened to discuss issues concerning functioning of Indian democracy, something that ought to concern every voter in the country.
It turned out to be a lecture cum demonstration by AAP MLA Saurabh Bharadwaj. Meanwhile Kejriwal, his deputy Manish Sisodia and rest of AAP MLAs cheered as if they had just won a hard-fought battle.
Kejriwal got the media's undivided attention. The session received live coverage by almost all mainstream news channels who hoped that Kejriwal might finally say something on the charges of personal corruption leveled against him: That he took Rs 2 crore from minister Satyendar Jain, who fixed a seven-acre Rs 50 crore farmhouse deal for Kejriwal's brother-in-law and passed suspect bills of Rs 10 crore for the chief minister's relative.
But Kejriwal remained mum on this contentious subject. Instead, he used the floor of Delhi legislative Assembly to hard sell his electronic voting machine manipulation excuse. He didn't speak a word and gave the floor to Alka Lamba to spout rhetoric and Saubarh Bharadwaj, an engineer, to demonstrate and supposedly explain how electronic voting machines (EVMs) can be manipulated.
In an unprecedented move, Bharadwaj entered the House with number of placards, a prototype EVM and a camera person who followed his every instruction during the demonstration: Where to focus the camera and at what precise angle.
Kejriwal could get away with this because he still has a supermajority in Delhi Assembly— 66 out of 70 MLAs — the other four are from the opposition, some of whom can be thrown out of the House by marshals on the orders of the Speaker or be barred from attending the proceedings on some pretext or the other.
The House thus virtually turned into a classroom where the scope for any dissenting democratic voice or questions was completely ruled out.
His move, however, raised some questions: Why did Kejriwal chose to have this demonstration in a specially convened one-day session when the heat is on him? Why did he convene one-day special session now when Election Commission (EC) has thrown an open challenge like it did in 2009, for anyone to show that EVMs could be manipulated to suit a particular party? Why did Kejriwal avoid their challenge?
EC officials have rejected AAP's claim as demonstrated in Delhi Assembly. The EC is expected to announce exact date for the hackathon during an all party meet convened on 12 May to discuss the subject.
If AAP wanted to convince people at large, then, Saurabha Bharadwaj and Alka Lamba should have gone to EC and demonstrated to officials, experts and representatives of other parties as to how machines could be manipulated. But then they would have had to demonstrate on an actual voting machine, not a prototype. Plus, their argument could be challenged by experts.
As ever, the AAP's purpose seems to be not to find a solution or make a substantive argument but to get in a war with an enemy, real or imagined and claim the halo of fighters, and the sympathy of victimhood.
The most interesting response to Kejriwal's EVM tampering demonstration came from his latest friend-turned-foe, Kapil Mishra. He said EVMs were working properly, that it was the people who were not voting for AAP, and that this show was enacted only to suggest that Kejriwal could still win elections.
The reality is that people were no longer voting on Kejriwal's name alone and the AAP was raising questions on the country's democratic process, Mishra said.
If Kejriwal does not trust EVMs, then it meant that the 2015 polls were also a farce—in which case, all 66 AAP MLAs should resign and fresh elections should be held— if not, Kejriwal should resign and contest against me in any seat of his choice in an election held with paper ballots, Mishra added.
The sacked Delhi minister said that Kejriwal was in denial mode, that he did not want to face reality and had thus developed an ostrich-like approach.
More than people, Kejriwal's special exercise, it seems, was more to convince his own party leaders in Assembly and the outside world that he  had the capacity to garner votes.
More than anyone else, the AAP convenor and chief minister knows that in politics, the leader is only useful as long as his charisma and capability translates into votes.
Subscribe to Moneycontrol Pro at ₹499 for the first year. Use code PRO499. Limited period offer. *T&C apply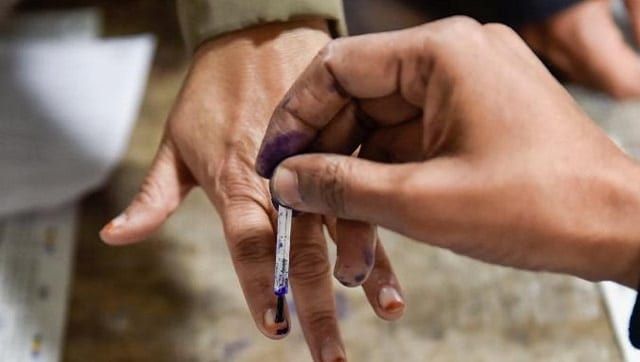 Politics
The AAP candidates were leading in Shalimar Bagh North, Kalyanpuri, Trilokpuri and Rohini-C wards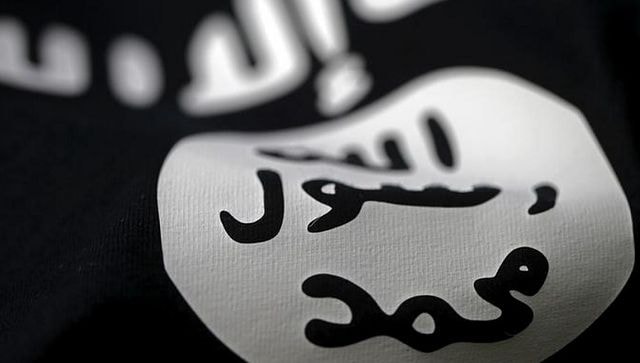 Ideas
Holy war is not complete until the screams of its victims burn like a blazing advertisement across the psyche of generations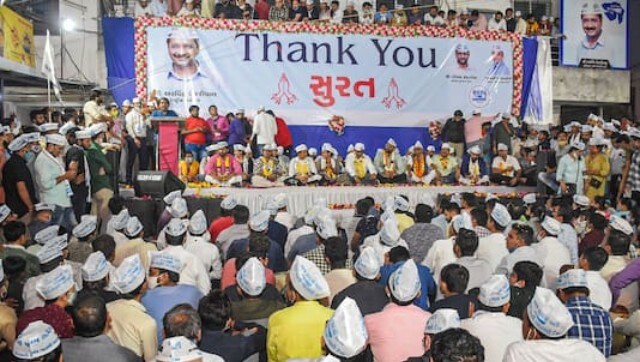 Politics
If past experience is any indication, the party has often failed to capitalise on its initial bursts of success