AAP attacks Yogi Adityanath govt, says Narendra Modi aides unhappy with Uttar Pradesh chief minister
Attacking the Uttar Pradesh government over the law and order situation, the Aam Admi Party alleged that those 'close to' Narendra Modi were working against Yogi Adityanath
Lucknow: Attacking the Bharatiya Janata Party government in Uttar Pradesh over the law and order situation, the Aam Admi Party on Sunday alleged that those "close to" Prime Minister Narendra Modi were working against Chief Minister Yogi Adityanath.
AAP's broadside alleging that Aditynath was unable to rein in his own party MPs came as it made clear its intention to fight the upcoming civic polls in the state.
The party, which did not contest the recent Assembly polls in UP, is reeling under a string of setbacks, including defeat in Delhi civic polls, its "disappointing" performance in Punjab and Goa elections and revolt by senior leader Kapil Mishra.
"Yogi government has proved to be a failure on law and order front. Murder, loot, dacoity and rape have increased four-fold. If he (Yogi) wants to maintain law and order, he should control BJP leaders," AAP national spokesman Sanjay Singh said.
"There is a common talk within the BJP that those close to Modi are running a 'non-cooperation movement' against Yogi government," he told PTI.
Referring to caste violence in Saharanpur, Singh alleged that BJP MP Raghav Lakhanpal is "directly responsible for it".
"In Moradabad, before CM Yogi's meeting, a BJP MP beat an officer with slippers. There are apprehensions that those close to Modi are working against Yogi," he alleged.
When asked about Presidential polls and the opposition's attempt to forge unity, Singh said the AAP will come out with strategy.
"We are the dalits of politics because we are against traditional politics of both these parties (the Congress and BJP). We will discuss and come out with our strategy at an opportune time," he said
On BJP's loan waiver scheme for farmers, Singh said the RBI has refused to give loan to the state government for it.
Now the Yogi government should clarify how it will implement the scheme, he said.
About the party's preparation for local bodies polls in UP, Singh said that in 45 districts, city, ward, booth and mohalla committees will be constituted and after 15 July workers meeting will be held in each district.
District committees will be given rights to decide candidates, he said.
Singh said that corruption in the name of house and water tax, construction of roads and drains, recruitment of sanitation workers will be among the election issues for the party in local bodies polls, which are due in a couple of months.
"There is scope for AAP in UP as the Samajwadi Party and the BSP (Bahujan Samaj Party) are involved in casteism and corruption while the BJP follows a divide and rule policy to catapult itself to power," he said.
In such a scenario, AAP is the only alternative in the state, he said.
Find latest and upcoming tech gadgets online on Tech2 Gadgets. Get technology news, gadgets reviews & ratings. Popular gadgets including laptop, tablet and mobile specifications, features, prices, comparison.
India
Sardar Kashmir Singh, a native of Bilaspur in Uttar Pradesh's Rampur district, hanged himself in a mobile toilet using a rope, police said
India
The NCW team said the woman was the sole breadwinner in her family, and that the accused had planned the action as they had lured her to the temple via a phone call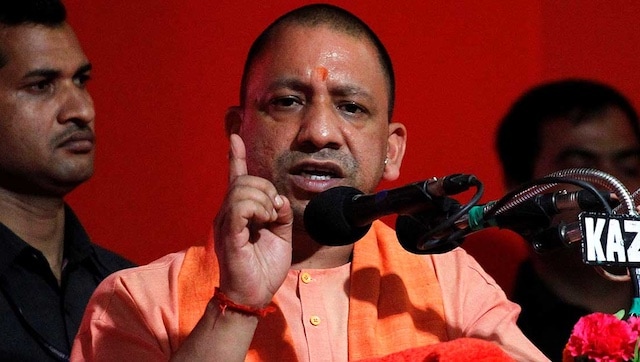 India
Hathras district magistrate Praveen Kumar Laxkar had drawn criticism over "inaction" after a Dalit woman was raped by four upper-caste men in the district in September