Union Budget 2023: How Centre seeks to empower women
This year's budget has made a convincing attempt to strengthen the financial independence and to facilitate the economic empowerment of women by providing them with greater resources and access. But, how will it actually impact women, still remains to be seen
The Finance Minister, Nirmala Sitharaman, today presented the last full-fledged budget under the BJP government ahead of the Lok Sabha elections that are to be held in early 2024, naming it the 'first Budget of Amrit Kaal'.
Inclusive development, reaching the last mile, infrastructure and investment, unleashing the potential, green growth, youth power and financial sector, formed the seven guiding principles of this year's budget.
Talking about facilitating an inclusive development, Sitharaman further stated that the aim of the 2023 financial budget is to empower women. Given that women are often seen bearing a disproportionate impact, it is therefore, worthwhile to ask, what the Union Budget 2023 has really brought for the women in India and how does it seek to empower them?
To begin with, Sitharaman—in her speech—highlighted the remarkable success achieved by the Deen Dayal Antyodaya Yojana, which has helped in the mobilisation of rural women into 81 lakhs Self Help Groups (SHGs). The yojana has in fact, been known to help the poor improve their skills by providing them with adequate training.
She therefore, assured that from now on, the government will put in additional efforts to form Large Producer Enterprises to help these groups reach the next stage of economic empowerment by providing them with raw material supply, branding, marketing of products, etc.
This is an extremely important step because SHGs have the potential to play a transformative role in engaging women—as it has already been exemplified during the COVID-19 pandemic—and can therefore, help in further expanding women's labour force participation in the near future.
In addition, the finance minister also said that the economic empowerment of women served as an opportunity for the central government where they can transform the society to achieve their vision of growth in areas like providing strong impetus to job creation, facilitating economic opportunities and strengthening macroeconomic stability.
Besides, a new one-time small saving scheme for women in celebration of the Azadi ka Amrit Mahotsav was also launched during today's budget session. The scheme will be called Mahila Samman Saving certificate, which will be available till March 2025 and offer a fixed rate of interest at 7.5 per cent with an option of partial withdrawal. Under this scheme, a deposit of up to 2 lakhs can either be made in the name of a woman or a girl child for a maximum of a two-year tenure.
The income tax slabs announced under the new tax regime are also likely to benefit salaried women and those engaged in formal employment—particularly from the middle class background—enhancing their capacity to save and take better investment decisions.  As per the new tax regime, women in fact, earning up to 7 lakhs will not be required to pay a tax in comparison to those earning 5 lakhs who were exempted from paying taxes under the old tax regime.
Inferring from these pointers, one can clearly say that this year's budget has made a convincing attempt to strengthen the financial independence and to facilitate the economic empowerment of women by providing them with greater resources and access. But how will it actually impact women, still remains to be seen.
The author is an independent scholar working on gender issues. She tweets at @akankshakhullar. Views expressed are personal. 
Read all the Latest News, Trending News, Cricket News, Bollywood News,
India News and Entertainment News here. Follow us on Facebook, Twitter and Instagram.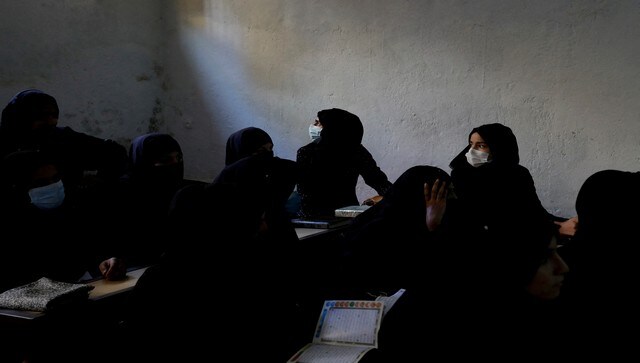 World
Since the Taliban took control of Afghanistan, schooling above grade six for them has been closed. Later in December last year, girls and women were barred from going to universities and working with NGOs
Football
The result puts Emma Hayes's Chelsea — runners-up two years ago — in the driving seat as they seek to become the first English winners of the competition since Arsenal in 2007.
Football
Barcelona, who lost to Lyon in last year's final, have won seven of their last eight European quarter-final matches.