It is that time of year when Muslims across the globe fast from dawn to dusk for the entire month of Ramadan (also spelt as Ramzan). Perhaps the most delicious time of the day is 'iftaar', when the fast is broken on delicacies prepared for just that purpose. Apart from dates, the meal includes biryani, succulent kebabs, hot parathas, fruits, hot tea — the list can go on.
People in India fast for around 14-16 hours during Ramzan. Places of worship remain decorated through the month; masjids are crowded through the day.
A huge crowd can be seen in and around Jama Masjid in old Delhi and the Nizamuddin Dargah in South Delhi at this time. At iftaar time, the crowd surges to the restaurants and street food vendors in the vicinity. The atmosphere turns serene, as people sit down for their meal just as the sun goes down in the horizon.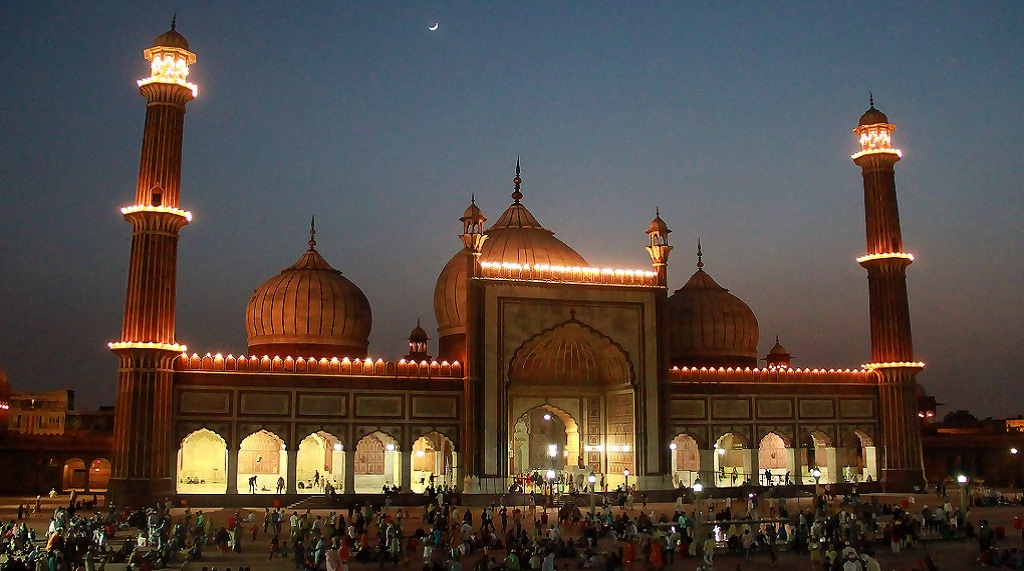 In the courtyard of Jama Masjid, people sit in long lines on dastarkhwan (table cloths) and are served fruits, namkeen, dates, juice and sweets. Visitors here make contributions for the food items served at iftaar time, while others volunteer to serve the food. A similar sight can be witnessed at almost every religious place, including the Nizamudin Dargah.
Text and photos by Sameer Mushtaq.
***
The water pond in the middle of this 17th century mosque is used for ablution by the devotees. The mosque is said to be capable of accommodating up to 25,000-30,000 worshippers.