Editor's Note: The recent spate of racially-motivated attacks against Indians in the US has raised several troubling questions. The principal among these produced by heightened xenophobia; go back to your country. Firstpost set out to interrogate the messy, complex and dislocated experience of being Indian in America; is this my country? The series that resulted, Homeland, is a compendium of interviews, analyses and opinion pieces.
In this, the seventh part, read about how queer South Asian artists are making the stage their safe space. 
***
Home is a safe place. It is a space that allows us to exhale and unburden ourselves of the restrictive suits we wear to face the world. It is a place where we can be vulnerable, unrestrictedly ourselves, watched or un-watched. For people who experience marginalisation in one way or another, this sense of security only extends so far. A woman walking down the street experiences a heightened awareness, a level of low-grade fear that lingers until she can step over the threshold and into the cool comfort of her home. There, she can be free to smile or not smile. A person of color can allow his face to soften; he can turn his internal censor off, accepting that the familiar faces around him will understand, perhaps without him having to speak at all.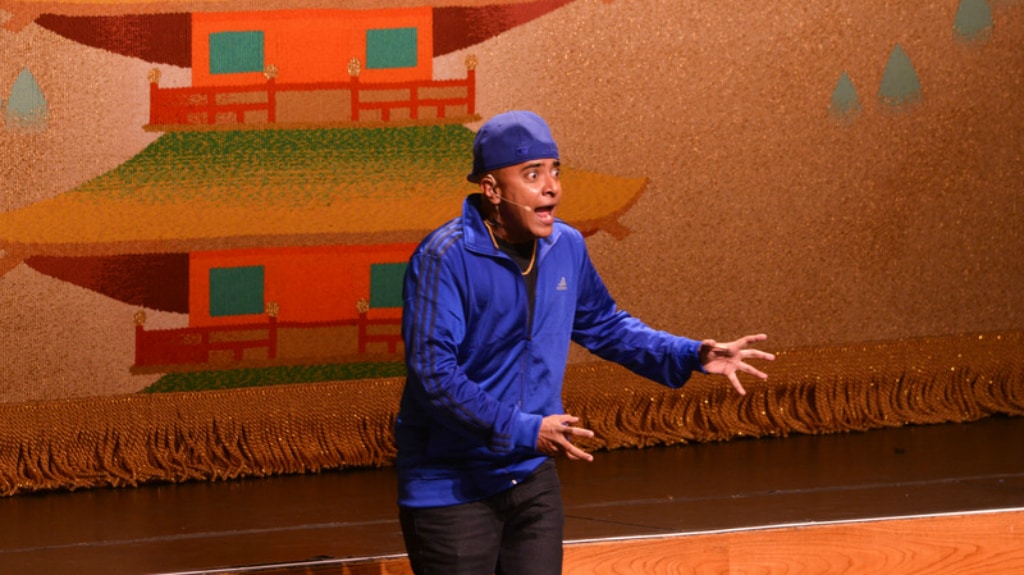 Mashuq Deen and D'Lo — the two performance artists I interviewed this week — have made homes for themselves onstage. Deen is a queer-identified, South Asian-American transman and has documented his transition from female-bodied to male-bodied onstage in "Draw the Circle", a solo production. He has written several plays and is currently working on one about the 1984 anti-Sikh riots in India. D'Lo, a queer transgender Tamil Sri Lankan — American, knits comedy, poetry, and storytelling together in funny and thought-provoking performances that defy categorisation.
In many ways, both artists exist on the boundaries that we tend to draw between genders, between races, between nations and places. However, both artists recognise that the stage allows for a deep human connection between the performer and the audience that dissolves and blurs these borders.
"In the theater, it feels safe to go on this journey. I try and take care of my audiences but also push them," says D'Lo. "The real power is that you get to dictate the energy in the room."
Deen likes to use his performances to explore nuanced and complex characters without judgement.
"We can let a lot of people in because some of the audience don't know anything about being transgender, some of them know more and because all the characters are struggling with it, I think you're allowed to just be there and struggle with it and not feel like you're wrong and I feel like the conversations you can have afterward are different," says Deen.