This story is part of our DocuWalk series. Read more here.
Text by Neerja Deodhar | Photographs by Zahra Amiruddin
"Our home is the witness. It is the stage and life is theatre. It makes us as we make it. We are the things we collect as they collect us… We are where we come from. The home is the witness and no witness is mute."
There is a vision of the city that many of us born in the 1980s and '90s, arguably privileged and upwardly mobile, grew up with in Mumbai, then Bombay. It was a vision that we inherited from our parents, who were witness first-hand to the city expanding and swallowing up several suburbs, and to a world that was marked by material progress across four decades, starting from the '60s and culminating in liberalisation.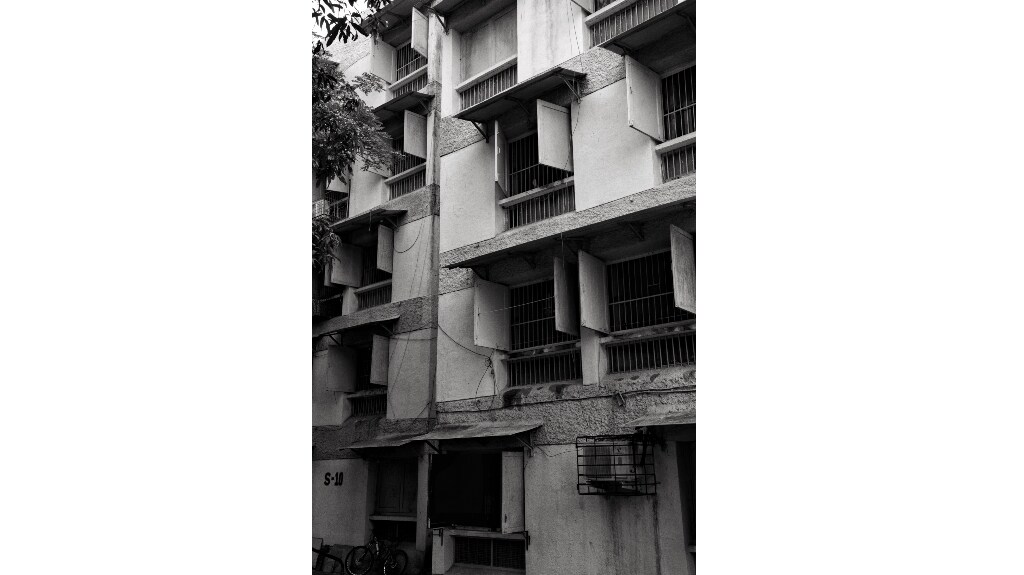 This was a city proud of its cosmopolitanism, where trees still lined streets and children playing in maidans and neighbourhoods were a familiar sight. Now it seems as though these elements are fast disappearing from our urban landscape, or that the casteism, anti-migrant sentiment and other social divides that movies about middle-class lives dared not portray – but which always existed – have reared their ugly heads.
The notion of such an 'ideal' city was nurtured in homes nestled in three- and six-storied buildings and housing complexes that hadn't yet aspired to touch the sky.
Lovely Villa, and the larger LIC Colony it is part of in the suburb of Borivali, designed by architect extraordinaire Charles Correa, is a reminder of this imagined idealism.
Its significance both as a home and in the larger context of Mumbai have been captured in a documentary of the same name by architect and urban designer Rohan Shivkumar and filmmaker-cinematographer Avijit Mukul Kishore, which seems to be part-documentation and part-love letter.