This story is part of our DocuWalk series. Read more here.
It's 5.30 am in Uttar Pradesh's Lahra village. One household is slowly rousing from its sleep, shaking off the covers before the sun can rise, to have its first cup of ginger tea. Making ginger tea first thing in the morning is a ritual observed in many homes across India, but this is no ordinary home – it is the residence of sisters Sudha and Radha, an octogenarian and nonagenarian duo who have decided to spend the autumn of their lives together.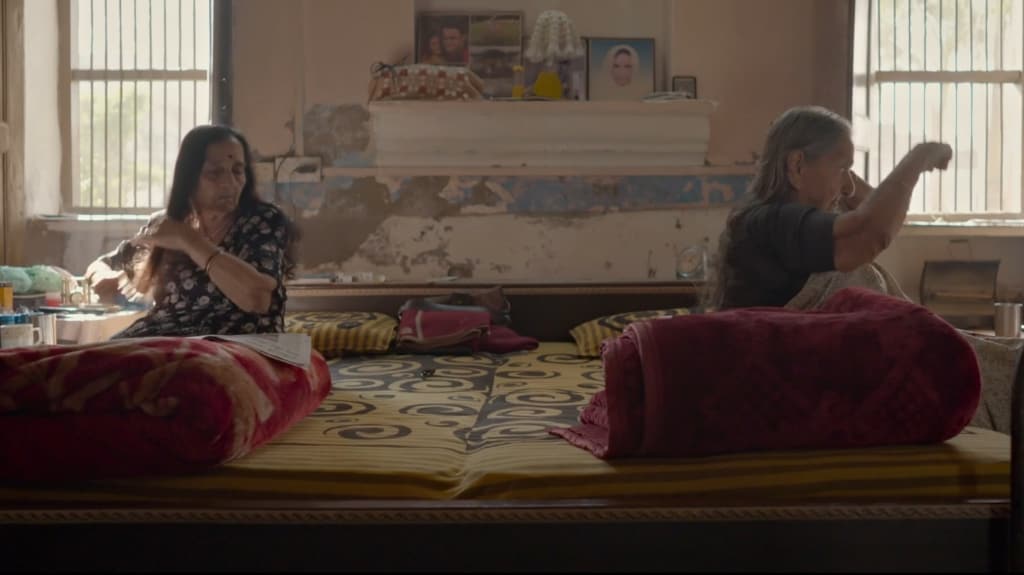 Their husbands are long gone and their families are settled, but their shared existence is not without colour. This, combined with their everyday musings and outlook towards death, are the subject of a documentary titled Aunty Sudha Aunty Radha, made by their niece Tanuja Chandra.
***
Moving to the village certainly seems like it has given the two women a new lease on life. They don't pass their days as though they're approaching the end. "I think my aunts are enjoying life more now than ever before. No one judges them in the village, there's nothing left to prove to anyone. And if one can't do this at 86 and 93, then when can one!" Chandra says.