Women and the workplace: Here's how we can help colleagues who are victims of abuse
For every woman in corporate India who is abused, there is an abuser perhaps sitting right next to you at work.
As callous as it sounds, the sickening video of Silicon Valley CEO Abhishek Gattani abusing his wife Neha Rastogi (she recorded the episode) didn't surprise me. Following which, her testimony on how Gattani made her stand all night at the foot of the bed while eight months pregnant and how he slapped her when their child was six days old since she was breastfeeding incorrectly, was terrifying — to say the least.
Yet, she didn't report it. Couldn't report it for the longest time, trying to keep her family and sanity together. A value driven into most women: Keep your family together at any cost. Even your own abuse.
And then she finally broke.
A few years ago, an event was organised for about hundred women at a corporate workplace, where the guest speaker was the company lawyer. A well-known respectable older man, he spoke to the women about their rights and the laws they were covered under at work. At the end of the session he gave them his email address and invited women to write in to him if they had any questions.
They did.
The next week he called the HR head, who had organised the session and said he had received 48 emails from women after his session. She applauded him on his ability to connect with the women. He quietly reported that majority of the women wrote in asking for advice against domestic violence.
These were well-earning women in corporate India — educated and working for one of the most well-known companies in India.
Being beaten up at home.
Physical and sexual abuse. No mention of emotional, economic or verbal abuse. All which come under the Domestic Violence Act of 2005 and probably are not even recognised as abuse by "people like us".
The National Family Health Survey of 2015-16 indicates that 23.6 percent of married women in urban India have experienced spousal violence. Can you imagine how much more there could be when the statistics included the rest of the family? Or when we got unreported figures?
Our abusers live among us. For every woman in corporate India who is abused, there is an abuser perhaps sitting right next to you at work. A colleague, who by nature is misogynistic but manages to adhere in public to company values and norms.
They come in all shapes and sizes and the abuser is often not just the husband. While writing my book, Own It, a woman told me a story of a lady in the finance department who was in the middle of audit season and therefore going home later than normal, like the rest of the department. She lived in a joint family and her husband was travelling on work. The next morning before she left for the office, her brother-in-law grabbed hold of her arms and pinned them behind her, and told his mother to slap her so that she would realise she cannot stay out late just because her husband was not home. The mother did. The woman still came to the office, still worked all day and left — this time on time. Can you imagine how she must have appeared to her team and managers for not pitching in and staying late? But could she and would she have told them her story to her colleagues? Not for a long time. Not until she too reached breaking point. The shame was overwhelming. Rather accept a poor review than admit a poor marriage.
There is a ridiculous knee-jerk notion in our heads: That women who are educated and earn their own living can, should and will stand up against the atrocities at home. It is unrealistic given the years of patriarchy and the values imbibed in us. Years ago, a brand manager on my team was in the midst of a harrowing marriage and when I suggested she take a break and go back to her parents for a bit, she calmly looked at me and said, "I am not allowed back to their house. It is not my home anymore. I have to adjust in my new house no matter what." This coming from a well educated woman whose parents were liberal, educated people themselves. And yet we scoff and judge the women.
Why not judge the educated, well-heeled abusive families they are married into? Why not judge the abusers rather than the abused? Why not judge the families that worry more about what society will say than their own daughters?
When I spoke to people in HR about this rampant issue, many said they could be liable if they stepped out of the realm of workplace rights into the home with advice. I get it. Officially we cannot step in and help. So what can we do given that we are in workplaces for 8-14 hours a day? How can we help?
1. Something I always tom-tom: There is a need for women to come together and support each other. To create safe spaces in their workplaces. To be there for one another without judgement. The sisterhood is powerful. It is the patriarchy that makes us judge and pull down one another. Do not succumb.
2. Some companies that have in-house counsellors whom you can fix appointments with to talk about your own pressures. Work pressure, stress, depression — some of them even counsel women on home lives and the work-life demands. It's a release for many. Just to have someone to speak to without judgement.
3. Invite guest speakers to address women about their rights. What constitutes violence. What steps they can take when they have no support. Not everyone can do a Celeste Wright and find a new home to move into. And with parents and families who do not support a woman, maybe a colleague is the one she would turn to for intermediate help.
Interestingly, journalist Ashwaq Masoodi who has done a series of articles on domestic violence, mentions in her report that the thinking is, "If you are educated, you will find a job. If you are rich, you will find a place of your own." That thinking may be technically valid, yet it is limited. Because women are still victims of the patriarchy. Society points fingers at them. There is so much more pressure to be strong, and so much more shame in acknowledging to colleagues that while you are looking to be a leader at work, you are a victim at home. Many don't even have charge over their own bank accounts and assets. The husband controls those. There is so much intermediate support that is required. The homes that are set up for victims of domestic abuse are overcrowded and barely have basic facilities.
4. Can we treat colleagues like people? Most of us lapse into formulaic dealings, assuming on the surface everyone is "all right". Our statements are callous, are attitudes worse. Not for a moment do we consider that our colleagues could be victims of emotional and physical abuse. Abuse that is done so carefully that they are beaten in places that do not show. And anything we say can "set them off" or hurt them. For many, the office and workplace is their refuge from an abusive home.
5. An abuser may be the very person you hang out with after work for a drink, or the very person who sits on the next cubicle whom you ignore or gloss over. It could also be the other way round. The victim could be the one heading out for drinks after work. Don't assume everyone who is talkative, engaged and confident is the same way at home. Don't you have friends who are delightful and fun around you but clam up the minute they are with their husbands? Be sensitive. Don't use the same lens for everyone.
If we bind ourselves to the legal limits of our spaces, there is little we can do. But can we open our hearts and bring more compassion to our everyday work and dealings?
Workplaces are testosterone driven spaces that focus on getting ahead and success. We pay attention to our colleagues — only to get to know their weaknesses and play those up to get ahead ourselves.
Make that switch today. Get to know your colleagues and take them ahead. Be there for them. Let them cry with you, cry to you and even cry on you. Because tomorrow you could be in the middle of a #BigLittleLie.
We need the sisterhood, everywhere.
Will you today, start building it at work?
Aparna Jain is an Integral Master Coach and the author of Own It: Leadership Lessons from Women Who Do. (HarperCollins 2016).
Find latest and upcoming tech gadgets online on Tech2 Gadgets. Get technology news, gadgets reviews & ratings. Popular gadgets including laptop, tablet and mobile specifications, features, prices, comparison.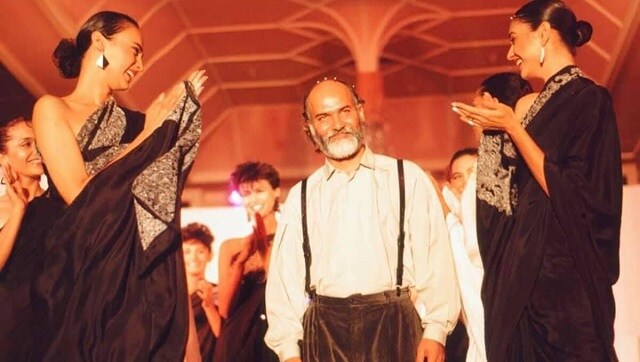 Lifestyle
By recasting the sari — which, since the days of the Indian freedom struggle, had come to become a symbol of Indian nationalism — through his itinerant imaginations, Satya Paul imbued the national garment with a transnational spirit, capturing the mood of that period.
Lifestyle
The dentist confesses that there are, of course, long-term difficulties attached to mass production of the Lego arm, one of the primary ones being the practical challenge of obtaining spare parts in India.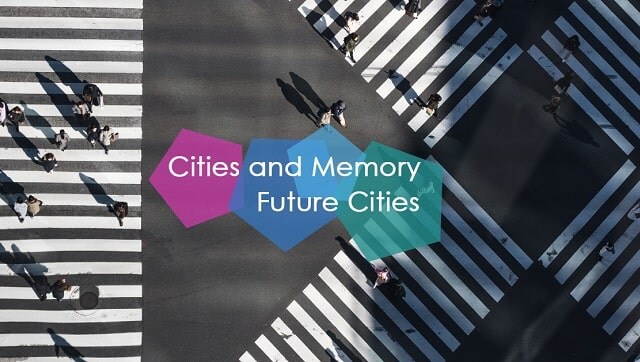 World
Future Cities is the latest venture helmed by the team of Cities and Memory, a larger global collaborative project, which in its current stage covers more than 100 countries and territories.