What's Eid without sheer khurma, biryani? Here are the best places to sample festive fare
The best places to have Eid delicacies like sheer khurma, kebabs, biryani, and more
During my childhood, Eid was more than that extra holiday you got from school. Before the monsoons unleashed their full fury, there was this festive surprise called Eid-ul-Fitr. My father was a central government employee and we travelled a lot; as a consequence, the upbringing we had was fairly cosmopolitan. What this meant was, we observed even those festivals that didn't fall under the umbrella of our religion.
Moving from place to place, the neighbourhood becomes the extended family. So for my family, Holi, Eid, Christmas, Guru Nanak Jayanti, Diwali, were celebrated with equal gusto. Of course, being Bengali, a special fervour was reserved for Durga Puja — a time for indulging in the most delectable of non-vegetarian food. It was quite a contrast to other festivals where one saw people abstaining from meat, or even fasting.
Eid was the only other festival where you also saw a celebration of food, and not of the vegetarian sort. From kebabs, to biriyanis and desserts like sheer khurma (sevai) and phirni — I would be invited to partake in all of these at the homes of my Muslim friends during Eid. I'd wait for the sun to set, then set off for Khan uncle's (a family friend) house to sample the lip-smacking food.
This post is a shout-out to all those foodies who're looking to sample a little slice of heaven during Eid-ul-Fitr. While few restaurants/eateries can match up to the wholesome goodness of the fare I'd taste at the homes of friends, here are some places you can visit to try the best kebabs, biriyanis and sheer khurmas. Oh, and before you dive in — Eid Mubarak!
Karim's, Old Delhi
If you wear a foodie badge with pride, then not going to Karim's would probably count as a sin. The place is legendary anyway — people from different parts of the country and even the world,  flock here to enjoy the kebabs here. This iconic place serves a range of barbecued meat — smoky-dry and crisp mutton burrah kebabs, mutton seekh to chicken tikkas, tandoori fish and a lot more. Visit this place to experience the succulent flavours yourself.
Tunday Kababi, Lucknow
If one is in Lucknow and doesn't go to Tunday Kababi at Aminabad, near Akhbari Gate, then it's a huge miss. Lucknowi kitchens symbolise the amalgamation of cuisines — authentic Awadhi and Mughlai. Tunday Kababi is primarily known for its mutton kebab and their flagship dish — galauti kebab with ulte tawe ka parantha. Bliss!
Hotel Shadab, Hyderabad
Many food lovers would be surprised to see this mentioned over the famous Paradise biryani in Hyderabad. But trust me, Hotel Shadab is way better than any other biryani joints in the city of the Charminar. The restaurant is incidentally (maybe strategically) located near the monument. Going by locals' recommendations, it is one of the oldest places where one can taste the authentic Hyderabadi biryani. High-brow foodies may find the ambience a bit disappointing but the moment the first morsel enters your mouth, it'll compensate any lack you feel otherwise. Other signature dishes include the famous Hyderabadi haleem, paya, bheja fry and kheema.
Arsalan, Kolkata
For ages now, Arsalan has been catering to the gastronomic demands of the citizens of the City of Joy. It started with the branch at Park Circus and now it has many branches spread across Kolkata. It is and has been always known for the authentic Kolkata biriyani (yes, with that huge potato in the dish which absorbs all the flavours and at times takes over all the other items). The Kolkata biriyani (mutton, not chicken — as any Bengali worth his/her salt will tell you) has a dash of the Awadhi style and a pinch of Mughlai aromas and some colonial influences, just like the city of Kolkata. An absolute-must-visit for all biriyani fans.
Mohammed Ali Road, Mumbai
No list on Eid food could possibly be complete without mentioning this iconic place in Mumbai. Mohammed Ali Road has been the to-go place for every one who visits Mumbai during Eid. The entire alley around Minara Masjid is adorned with colourfully lit canopies under which hordes of people come to enjoy the best of Eid foods — be it kebabs, rolls, shawarmas, biriyani — everything. But the sweet treats are the real draw. From egg malpuas (fried pan cakes) to sheer khurma, jalebi,  faludas, thandais and rasmalais, this place has it all. In fact, at no other place can one find a congregation of so many palate-tickling items under one roof (metaphorically).
So make what's left of this Eid a memorable one. Eid Mubarak!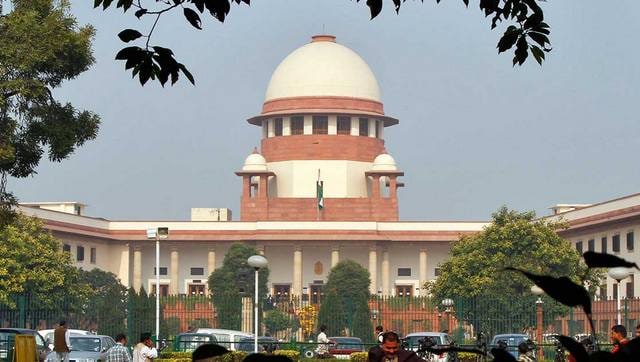 India
In an affidavit, the Union government said the AAP government has implemented the 'one nation-one ration card' plan only in Circle 63 Seemapuri
India
Under the National Food Security Act, 81 crore ration card holders are each entitled to 5 kg of wheat and rice every month at a subsidised rate of Rs 2 to 3 per kg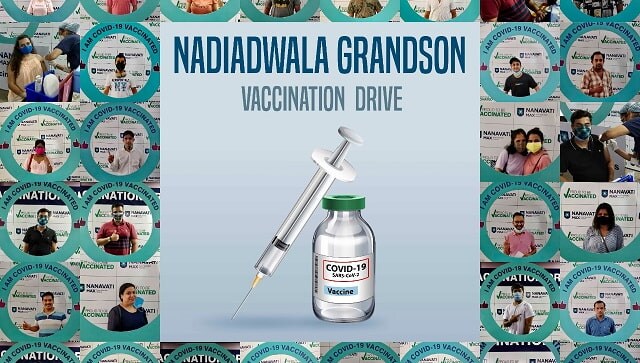 Entertainment
The employees who received the vaccination mainly belonged to the crew of Sajid Nadiadwala's upcoming movies --Heropanti 2, Bachchan Pandey, Kabhi Eid Kabhi Diwali and Tadap