The unbearable weight of the words: 'You can do it if you try'
How many times have heard that utterly idiotic phrase — "If you try hard enough, you can do it"?
A few weeks ago, I visited the facility that deals with my prosthetic leg — I had gone there for a simple maintenance issue. When I was waiting there, I met another girl; she was around my age, but from a different world. She was married, and lived on the outskirts of the city, in Kalamboli, and came from a lower middle class family. She had lost both her legs above her knees in a train accident a few months prior, and was only just familiarising herself with walking with two heavy, clunky prosthetic legs. She spoke to me in Marathi and complained about how much weight she'd gained, how she was looking for a work-from-home job, and how she was worried she'd never be able to travel in the crowded second class compartment of a local train by herself again. I looked at her and comfortingly (read: patronisingly) said to her reassuringly (read: stupidly), "Don't worry, if I can do it, you can." She beamed at me, and I left.
On my way back home, I realised how idiotic I was to have said something like that. I have one below-knee amputation with a top-of-the-line prosthetic leg, and one perfectly functioning 90 percent natural leg (accounting for a 10 percent cut with shaving, toenail cutting, yada yada). It's a completely different ball game from her two above-knee amputations buckling under the most basic prosthetic legs available in that category. Who was I to tell her that climbing stairs, negotiating crowds, and standing throughout a train journey would be easy enough with time, and moreover, painting myself as a shining example, when really, I was approximately a hundred times more privileged? Chances are, she wouldn't be able to do it, no matter how hard she tried. And then she would be under the illusion that she had failed, not that the circumstances had failed her. And it would, without doubt, be my fault.
It got me thinking about how many times I'd probably said the same thing to other people, how many times I'd had it said to me, and the utter idiocy of a phrase we hear throughout school, college, and work life: "If you try hard enough, you can do it".
It's a lie. For every time you've said that to your help's son who's struggling through school, slap yourself. For every time you've said that to a woman who's been trying to get a promotion at work, pull a hair out of your head. For every time you've used an example of a Dalit CEO to bring down other Dalits who are forced to do manual labour, douse yourself in cold water. As you may have guessed, I have red cheeks, am semi-bald, and shivering right now, and if you'd followed my instructions, you probably would have been too.
Check your privilege.
Chances are, you are not where you are because you've "tried" harder than everyone else. You're there because you were born into a particular family, that educated you in a particular way, that gave you a comfortable bed to sleep in at night, that gave you three hot meals a day. You're there because you could afford the best tutors, because you weren't working at a tea stall the day before your exams, because your doctor father and your lawyer mother could introduce you to people who gave you internships. You're there because you didn't have a life changing accident, disability, or disfiguration that cost you unimaginable amounts of money in medical care.
Before you start yelling about how you studied for ten hours a day or did "low-level" work when you started out, be clear about one thing. I'm not saying you didn't work hard. I'm saying you didn't work harder than all the other people who are slaving away carrying the bricks and concrete that builds your ivory tower while they go back to slums with walls of corrugated steel. Is it your fault? No. (Okay, well, maybe it is.) Can you do something about it? Most definitely. (And now I'm talking about the short term.)
Check your privilege.
Open your eyes to the difficulties that people face just for being women, lower classes, lower castes, or disabled, even if everything else is equal. Stop pretending that success is only a factor of "trying hard enough" and that the baseline is the same for everyone, because it's not. Next time you see a "joke" about how all feminists are ugly, take five seconds to think about it before you click the share button. Or if you're rejoicing because a certain Yogi banned reservations in private medical colleges, or celebrating because private medical colleges never had reservations anyway, remember how you exploit labour to believe that that seat is rightfully yours and reserving it for someone else is criminal. Stop talking about merit. It's not as black and white as saying "I did well and you didn't, and that's why I'm here and you're not."
If you haven't got the point yet, I'll repeat one last time. Check your privilege.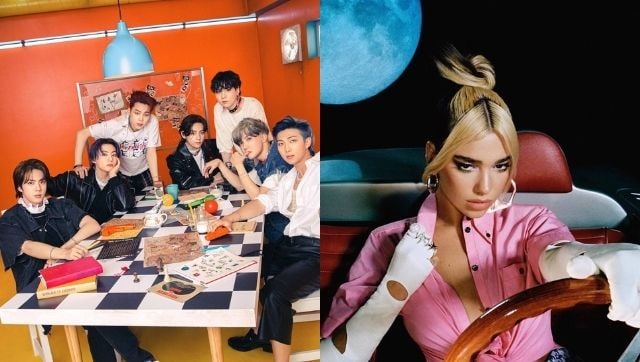 Arts & Culture
A lot of the current discrepancies would be easily clarified if the IM told us exactly how many streams at least the top ten tracks have during any week, the weightage given to paid to free plays, and why certain catalogue titles are allowed to chart while some aren't.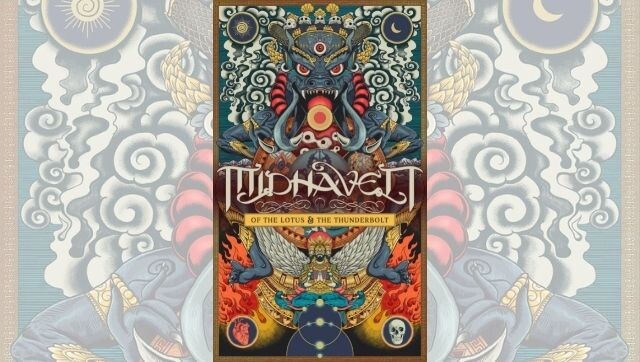 Arts & Culture
This notion of time being infinite and circular, of everything repeating itself, is the core concept around which the metallers have built their latest album Of The Lotus & The Thunderbolt, using music to explore their curiosity.
India
The country has fallen to the 140th position out of 156 countries by sliding down 28 places in the 2021 Gender Gap Index, which employs parameters such as economic participation, political empowerment, health, survival, and education to determine the positions of various countries on its list.