Internet porn isn't immoral, just dangerous
The black-and-white debate over pornography often misses the a simple truth: porn is not porn is not porn. Now that we've joined the global club of voyeurs, it's best to remember a simple caveat: watcher beware.
Watch out, India is being pornified, one download at a time. It's easier than ever to get our dose of smut, and we're all watching it. The result: a degradation of Indian culture that threatens the Indian family.
Or so claims India Today's latest cover story [You should read the article in its entirety here]:
The organised $12 billion (Rs.60,000 crore) American adult entertainment industry, to which Leone belongs, has bred explicit images beyond the limits of imagination. And they are free. Fuelled by the Internet and facilitated by high-speed data service, pornography, born in dozens of studio lofts around the world, has entered teenagers' mobile phones with the force and sweep of a dangerous flood. It threatens to swamp conventional notions of morality, raise tensions in bedrooms, lure children into a world they do not understand, and initiate a culture that threatens the mores of family life as we know it.
As with such stories, the high moral tone is amusingly at odds with the images, including the one on the cover: Sunny Leone (who else!) in all her glory, posed in lacy, see-through lingerie. "Net sleaze hits our family, home, and society" warns the sub-headlines – but we aren't above using it to sell our magazine.
Such faux evangelism aside, the article does offer some grist for thought – if you work hard to read between the lines. For example, the black-and-white debate over pornography often misses a simple truth: porn is not porn is not porn. The media clumsily lumps all sorts of genres together, as does India Today:
Rape, penetration, oral, anal, lesbian, gay or group porn are yesterday's news. There is now a hectic crossover of porn subcultures on the World Wide Web. Consider MILF (or Mothers I Like to F***) porn. "Check out the most notorious hot, mature moms going crazy and getting f****d by young studs," invites one of the 40,600,000 MILF websites. "A hot and sexy bride is getting raped brutally," says a 'ravished bride' porn site. There is 'pregnant porn' ("Are you ready to see these moms-to-be in action?). There is 'incest porn' that welcomes you to sites with "xxx videos full of mother and son, dad and daughter". Child porn blends with 'teen porn', promising "fascinating porn actions starring our young models".
MILF, pregnant or mature woman porn is a matter of fetish. They may not to be everyone's taste, but hey... Incest, child and rape porn, however, are just plain reprehensible. They encourage and feed fantasies that are illegal in the case of child porn, but sadly not in the other two. The problem isn't that porn is freely accessible, but that it is getting increasingly more violent, graphic and perverse. And in a world where sexual violence is far too common – and often goes unpunished – these extreme genres encourage the idea that this stuff is "A-okay."
As for those who are still learning about sex, internet porn offers an alluring and dangerous guide. A survey of top Delhi schools found 47 per cent boys and 29 per cent girls visited porn sites. That's a problem for Dr Samir Parikh, chief psychiatrist, Max Healthcare, who says, "I understand sexual inquisitiveness and peer pressure around sexuality, but pornography on the Internet is fake, unreal, often violent and downright perverted."
The other peril of the mainstreaming of porn is the pornification of all expressions of sexuality. In United States, for example, 'sexy' is increasingly defined by the tropes of porn: skimpy thongs, stripper poles, gargantuan boobs, brazilian wax jobs, and faux chick-on-chick action. In her book, Female Chauvinist Pigs, Ariel Levy describes the new-old female sexuality that lies at the core of this mainstream "raunch culture": "A tawdry, tarty, cartoonlike version of female sexuality has become so ubiquitous, it no longer seems particular. What we once regarded as a kind of sexual expression we now view as sexuality." As an LA workout guru specialising in "Cardio Striptease" blithely tells her, "Stripping equals sex."
Sunny Leone pulls the same sleight of hand when she tells India Today, "My presence on Bigg Boss has empowered a lot of people to be open about their sexuality."
Being open about porn is not the same as being open about your sexuality. Human sexuality encompasses a wide range of desires, fantasies, behaviours, and images. Porn is just one iteration, not the iteration. The more we reduce sexuality to pornography, the more likely we are to forgetting the difference between real sex and porn sex.
In her book Pornified, Pamela Paul Pornified, argues that the mainstreaming of porn has resulted in less sex among couples, as men spend hours surfing the Internet rather than getting it on with the real women in their beds. The same trend is rearing its ugly head at home:
Check out India Today Sex Surveys: in 2009, with video as the most popular porn format, just 10 per cent men out of 2,661 watched porn alone. This year, with smarter access and gadgets, it zoomed to 44 per cent. "It is usually a sign of cybersex addiction," says Dr Vijay Nagaswami, Chennai-based expert on sexual psychotherapy. "Compulsive pornwatchers often become dysfunctional. They stay up late for online porn to get active on instant messengers, webcams, demand more private time, neglect family, work and normal sexual activity."
In the end, porn may be good or bad, but it is here to stay. But it's just as stupid to ignore the perils of pornography as it is to use them to advocate banning it. Rather, now that we've joined the global club of voyeurs, it's best to remember a simple caveat: watcher beware.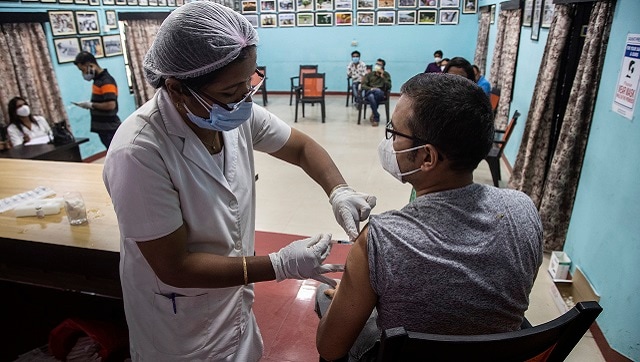 India
Coronavirus News LIVE Updates: Israel Ambassador to India Ron Malka added, 'We'll never forget the remarkable assistance we got from India at the beginning of this pandemic'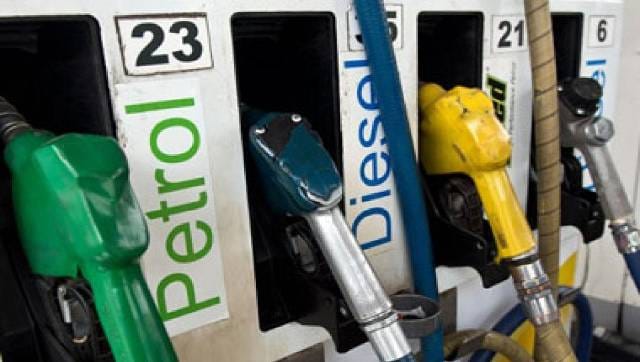 India
In Chennai, petrol prices increased from Rs 92.55 on 4 May to Rs 92.70 on 5 May after a rise of 15 paise in its price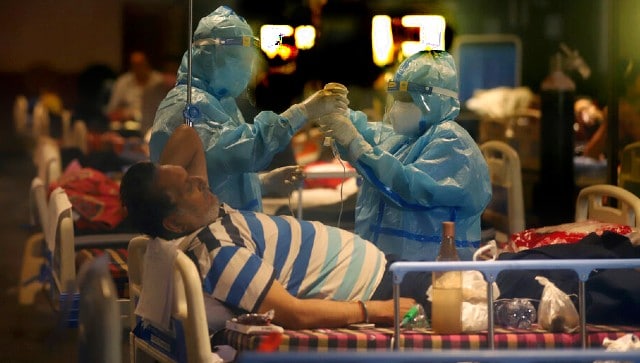 India
Coronavirus News LIVE Updates: In view of the rising Covid cases, the Election Commission of India decides to defer by-elections of Dadra and Nagar Haveli, Khandwa (Madhya Pradesh) and Mandi (Himachal Pradesh) Parliamentary constituencies and 8 Assembly constituencies in various states