The online backlash against #Lemp: Can Twitter ruin a restaurant?
An ugly incident at a Gurgaon brewpub sparked instant online outrage. Chef Manu Chandra and burrp COO Sandeep Das weigh in on the backlash.
Anton Ego: I said, "Gusteau has finally found his rightful place in history right alongside another equally famous chef: Monsieur Boyardee."
Ambrister Minion: Yes.
Anton Ego: That is where I left it. That was my last word - THE last word.
Ambrister Minion: Yes.
Anton Ego: Then tell me, Ambrister, how could it be POPULAR?
The children's movie Ratatouille offered delightful testimony to the power of food, and more importantly the food critic. In its rarefied universe of gourmet cuisine, the fortunes of a star chef can be destroyed in one scathing line. The rest of the lot, i.e. restaurants not worthy of Michelin's attention, are however at the mercy of a far more capricious mistress: online chatter.
Word-of-mouth publicity has gone viral thanks to social media and online review sites like Zomato and Burrp, where ratings can doom a cafe or bar, or create a buzz that boosts its fortunes. Facebook visibility may cement a restaurant as the place to be seen, and a Twitter storm of outrage can wreak serious damage -- as Lemp Brew pub in Gurgaon is now discovering. A blog post [available on a mirror site here] penned by an anonymous group of young customers who claim to have been cheated and then bullied by the management went viral on Twitter yesterday, sparking an instant backlash against the restaurant.
"No serious restaurateur would dream of jeopardizing his core business of F&B. Not so, a real-estate hoodlum who runs a pub on the side," tweeted Prasanto K Roy as #Lemp trended on Twitter for all the wrong reasons.
Lemp's ratings on both Zomato.com and burrp.com also plummeted to a measly one star thanks to flurry of negative reviews posted over the past 24 hours. All of which led to a series of ham-handed responses from its management, including a police complaint filed against the blog post now referred to the cyber-cell division.
The original blog post has since disappeared -- for reasons that remain unclear -- but has the damage already been done? If Twitter can topple governments and ruin star careers, can it also put a restaurant out of business? We asked two experts in the food business to weigh in on the anti-Lemp backlash. Sandeep Das, COO of burrp.com and Manu Chandra, Executive Chef and Partner at Olive Beach, Monkey Bar and Like That Only in Bangalore offer contrasting views on the hazards and opportunities of owning a restaurant/bar in an era of viral communication
Have online reviews at sites like Burrp and Zomato become as or more influential than traditional media reviews -- more so since the latter are perceived, rightly or wrongly, as "paid" news?
Das: 'Word of mouth', recommendations and experiences of people known to you have always been the strongest influencers. Platforms like burrp! and Zomato are all about real experiences shared by real people and hence they are considered far more credible than food critics or so-called experts. As a user, it's easier to relate with experiences of people who seem like you and not some celebrity or TV personality. So it would be correct to say that reviews on burrp! and Zomato are gaining a stronger position as influencers compared to traditional media reviews.
Chandra: It's ironic how online sites which started off as menu listings -- to make restaurants more accessible to people who used the internet -- have now evolved into review sites. Given the easy access to technology through smart phones etc., this platform is obviously more accessible. It's more read and hence more influential.
At the same time it would be unfair to say that mainline reviews were perceived as paid just because the reader usually saw a small nondescript column in a supplement filled with ads. Besides, it is the erosion of these very columns and food review pages that made room for the rise of these sites. That said, online is the way to go now. Just look at the rise of food blogs etc.
Does it matter now if the blog post has been taken down given this situation? Given your experience, how do you assess damage to the Lemp brand name? Will it be lasting or blow over? 
Das: The damage has been done. The post went viral on social media and more people came forward with their bad experiences at Lemp on burrp! and Zomato. As far as Lemp goes, they need to get up and do some serious damage control.
We always tell our restaurant partners to reply to negative reviews; invite the customers back and pull out the red carpet for them. Customers can be just as forgiving if the restaurants accept and are willing to make up for their errors. What is absolutely unacceptable is a restaurant taking its customers for granted or ill treating them. Even if customers are being high handed, the restaurants simply cannot afford to do the same. There is a reason they fall in hospitality as a category of industry.
Chandra: They've got more publicity than they could have ever hoped for. They've gone national overnight. Will people stop going there? Certainly not. Clearly that place was doing extremely well for some time now, and there has to be a good reason for that.
So this may blow over. They'll all shake hands and move on, and the twitter and online world will have one less trending topic. My guess is that Lemp may just come out on top of this -- but after some attitude changes. Let's see.
How closely do you track online restaurant reviews, social media buzz about your restaurants -- and how do you respond to negative user reviews? [This question was only put to Manu Chandra)
Chandra: The teams at the restaurants always track reviews and what happens online, but it's difficult to respond to every review. Personally as a restauranteur one has always tried to address the situation as it unfolds live, and not over an online portal.
One problem with these peer-based reviews on some sites is that they are completely un-curated and anyone can vent. A number of them maybe bonafide reviews but many are just one-time reviews to hammer a place down -- or up. I remember looking at a very highly rated restaurant a few weeks ago with 30 posts all giving it the highest rating and all posted by anonymous reviewers who had posted only a single review.  Websites based on algorithms will just push this restaurant into the most happening category in that particular city.
It's a catch 22 really. Some places chose to respond and most don't. Lemp of course was an exceptionally poor showing of common sense and crisis management, so I wouldn't use that as a rule of thumb.
What lesson should restaurant owners learn from the Lemp experience -- irrespective of what exactly happened?  
Das: Restaurant owners need to realize that eating out is a complete experience and depending on the price are the expectancies: food, ambience, pricing, and service. Unlike 5 or 6 years back, most cities have cutthroat competition to fill in covers and you have to be a well rounded establishment to succeed. Gone are the days of just 7-8 standalone restaurants in the whole city and most would get away with getting just one aspect right.
But I will quickly add that the restaurant owners in general are progressing in the right direction. So many of them have loyalty cards and communicate with their customers on a regular basis, from birthdays/anniversaries/invite to events/promotions etc. Lastly, hospitality is the keyword to remember.
Chandra:  From whatever I've read, the situation was handled very very poorly, and it really shouldn't have escalated the way it did. Staff aggression was unwarranted and worse still was their indifference at the start of the episode. Basically they broke every rule in the text book. Any self respecting hospitality professional can see that. There is a lesson here for those who are new to the trade and possibly run operations that are based on concepts and not strong service and food fundamentals. Get the basics right!
What does this fallout say about the power of the internet in the food business?
Das: All interaction between restaurants and customers used to be limited to within the establishment. With the internet, the rules have changed and I don't see restaurant owners being able to ignore it. Via the internet -- as opposed to any other medium -- you can reach a large group and share your experience about a meal, the venue, attributes. It's instant and people get to know of views/opinions immediately. On the other hand, the restaurants can also reach out to people using the internet. Set up multiple channels of communication with existing and prospective customers. Talk to them one on one. Address their grievances and basically make them feel important and stay in touch with them like any business today has to do.
Chandra: No one ever questioned the power of the Internet. It has made restaurants and affected them badly, as well. A word of caution however. I have eaten at some great places that have not had the best online reviews, and some extremely terrible places which ride the charts. It's the reason why I always tell people who run these sites to monitor things a little closely.
Restaurants are vulnerable, and soft targets -- whether rightly or wrongly so is another matter. But public lynchings of any kind are in poor taste , and not just in the food business.
Subscribe to Moneycontrol Pro at ₹499 for the first year. Use code PRO499. Limited period offer. *T&C apply
Arts & Culture
For those who are employed, buying art during the COVID-19 pandemic can also be an attempt to help support others.
Entertainment
A Twitter user recently got confused between Priyanka Chopra Jonas and Jameela Jamil, and inquired if Nick Jonas and Jamil have gotten divorced.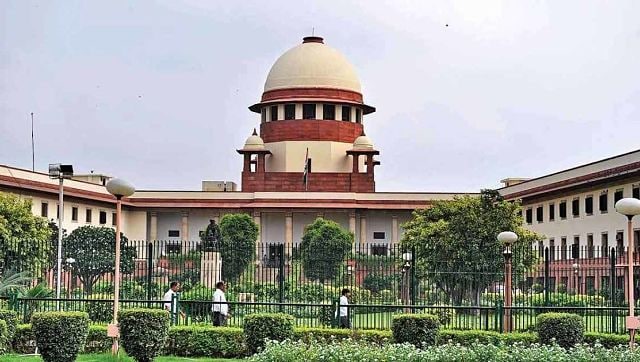 India
The decision came days after Centre issued regulations for social media firms, making it mandatory for them to identify originators of messages that threaten India's security and sovereignty