The Guysexual guide to the other 25 boys not to date in 2016: Pick a prince, not a frog
Is there a test that helps you sort out the frogs from the Prince Charmings on your potential date radar?
There are a great number of great men in this world.
You can probably count them on one hand. In this haystack of hot men (or lack thereof), there are sadly, only a few shiny needles that you want to take back home. Unfortunately, the world is full of wrong men that you'd never want to see ever again, in a haystack or otherwise.
Is there a test that helps you sort out the frogs from the fresh-faced Prince Charmings? Not really, but if your potential playmate checks off any of the items of this list then it's probably a good idea to leave him in the pond you found him in.
You did great in bypassing The 25 Boys Not To Date in 2016, but you still have a long way to go. Ready to start counting?
So never date a man who…
1. Addresses the wait staff rudely.
A wise man once said, 'Never judge a man by how he treats his equals, but by how he treats his inferiors.' Okay, it was Sirius Black in the Goblet Of Fire.
2. Calls you 'baby'.
You see that tremor on my face? It's not love. And never will be.
3. Wears slippers with trousers.
You know that moment when you see slippers sticking out of trousers? It's that precise moment when my mind shuts down and I start singing Taylor Swift's 'We Are Never Getting back Together' in my head, when in actuality, I am singing sweet nothings into the boy's ears.
4. Uses more than one hash tag in a tweet.
#It #Is #Not #Cool #When #You #Talk #Like #This.
5. Has drunken stories from Tuesday night.
No one should ever have drunken stories from a Tuesday night. They aren't called the Terrible Tuesdays without a reason, are they?
To continue reading this article, click here.
More from the Guysexual series on Firstpost:
Part I: The secret lives of gay Indian men
Part II: Myth busting the Indian gay man
Part III: The world of gay dating apps
Part IV: Here are the five guys you will meet on Grindr
Part V: The dubious dilemma of online dating
Part VI: 50 things to not say on a first date
Part VII: Myth Busting The Gay Man 2.0: Because I Wasn't Done The Last Time
Part VIII: The 25 boys not to date in 2016
Part IX: Fat and fabulous — let's stop toxic masculinity once and for all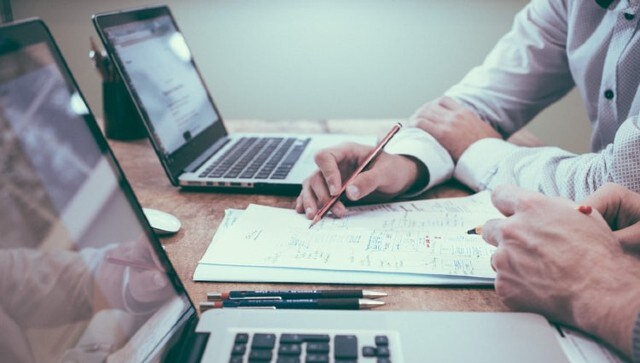 Business
This comes merely a day after the income tax department said a number of technical issues on the new ITR portal are being progressively addressed and 1.19 crore ITRs for 2020-21 fiscal year have been filed so far.
India
Politicians, leaders and journalists, who try to deny the fact, may have their own vested interests, claimed the Bishop. Muslim outfits protested the statement, alleging that it was meant to create a communal divide in Kerala
Entertainment
Produced by Excel Entertainment and Tiger Baby, Kho Gaye Hum Kahan will release in theatres in 2023