Supreme Court's Section 377 verdict: Straight people of India, this gayzaadi is yours too
Dear straight people, your insensitivity in welcoming queers, and Section 377 being used as an "odious weapon" by the law to harass the LGBTQIA community could change right now.
Dear straight people, here's a little tip: When you ask someone, "Are you a gay?"* (grammatical incorrectness et al, especially post the Supreme Court verdict decriminalising same-sex relationships) and they say yes, don't dance like a peacock in mating season. Or imitate a unicorn, that untiring horny mascot of the gays, having spotted a glittery rainbow in your boorish token to appropriate them gays.
* Gay people, like non-gay people, vary enormously in shape, size, appearance, occupation, viewpoint and self-perception. There cannot be said to be any single Homosexuality, as gay men and lesbians are not a coherent, easily definable group. Differences in region (including rural/urban ones), religion, and economic class make for widely divergent experiences and attitudes regarding marriage, same-sex eroticism and individual identity. There is, therefore, no such thing as "a gay". Certainly, also, there are vast differences between gay man and lesbians in the way they experience and think about their sexuality. No consensus exists (as yet) among gay people on issues such as the desirability of marriage, cross-dressing, social roles, sexual roles, necessity of being public about their sexuality, etc.
— (Text from Less Than Gay, a 1991 status report by the NGO AIDS Bhedbhav Vidrohi Andolan (ABVA) on the prevalence of homosexuality in India)
Dear straight people, you live with the privilege of never being asked, "Are you a straight?"** Yes, not even by stand-ups. Remember why no one has ever asked you that. Gay people (by and large) do not discriminate on your orientation, or your homophobia. They have simply tolerated your existence and endured your relentless persecution of their kind. No kidding.
** Also to give you the benefit of the doubt, there is no such thing as "a straight". A study (and pop star Harry Styles) has announced that everyone is "a little bit gay". Move over Less Than Gay then.
Dear straight people, you may have heard the news, if you watch Republic TV. In an elegant takedown of Section 377 on 6 September, and with the support of literary heavyweights such as Shakespeare (What's in a name? That which we call a rose by any other name would smell as sweet), Goethe (I am what I am. So take me as I am), and Schopenhauer (No one can escape from their individuality), whose prose the Supreme Court judges borrowed from to decriminalise homosexuality, the landmark victory for the LGBTQIAA community is a gift for you as well. The final A in that acronym stands for Ally. It refers to you, assuming you have Googled the rest.
Dear straight people, you ask how you are an ally? What does the new ruling indicate? How does it affect your life? What must you do to appear inclusive?
Dear straight people, first, and post this hearing, the gays have arrived. They have been coming out for long. To quote a portentous line from poet Tishani Doshi's titular poem, "Girls are coming out of the woods. They're coming. They're coming," the same urgency applies (albeit with a more fluid gender binary) for queers. They have been coming out of the woodworks (including double-door closets) for one hundred and fifty-eight years to be precise. Ever since Section 377 of the Indian Penal Code was introduced in 1861 by British colonisers to strip queer people of basic human rights. Or if you dive further into history, the gays have always been around. Since the cosmos has been timed. It has taken a hell lot of a time to arrive.
Dear straight people, your insensitivity in welcoming queers, and Section 377 being used as an "odious weapon" by the law to harass the LGBTQIA community could change right now. Or till the time the present government forms the next one in the 2019 general elections. Because as Bharatiya Janata Party leader Subramanian Swamy says, "The decision of a two-judge bench has been overturned by a five-judge bench. If this freedom leads to excesses, including paedophilia, gay bars, increase in HIV cases, etc, we can have a seven-judge bench to overturn this. There is no finality to the Supreme Court's judgment today," about the historic ruling. So this gayzaadi is already tinted with uncertainty, just like in 2013, when the Supreme Court overturned the Delhi High Court's 2 July, 2009 decision to declare Section 377 unconstitutional, offering the queer community a window of short-lived freedom from criminality.
Dear straight people, hear, hear before Swamy and his cronies try to overturn the irrevocable verdict. There is going to be a deluge of voices you hear from this moment — friends, lovers, work colleagues and members of your family will finally tell you they are not criminals. So?
Dear straight people, so do not be alarmed. You will get sick in the gut seeing them everywhere; holding hands, kissing, showing affection. Just like you do with your loved ones. They are no longer invisible. You will be shocked by how many there are; like zombies that have sprung up to life, people who have been recognised from afar but never acknowledged. Zombies who cannot walk, uh, straight you mean? Actually, some of them might talk and walk differently.
Dear straight people, their unnatural behaviour will eventually seem normal if you do not react with hatred, disgust, abuse and violence. Avoid confrontation, this time they might slap back. It is no longer a criminal offense to defend themselves, emboldened as they are by the judiciary when Justice Indu Malhotra said, "History owes an apology to members of the community for the delay in ensuring their rights."
Dear straight people, do not apologise right away. Take your time. Let it sink in how you have used your majoritarian morality to deny queer people constitutional rights that India's first law minister Bhimrao Ramji Ambedkar would have wanted for all, social equality before any other.
Dear straight people, please understand that this new ruling marks your time to come out. You heard that right. You need to come out. Come out and tell gay people you see them, you know them, you love them and you care for them. You won't become gay, only gay-friendly, like pet-friendly. Gay folks might need a wee-bit assurance that you will not curse, joke and ridicule them to a life of indignity. They have so long survived in your shadow.
Dear straight people, don't just pay lip service in the form of a colourful tint on your social media profile picture to show your hashtagged support and solidarity. Those are hollow words in fact, if not accompanied by action. Attend the next pride march and wave a flag if that is the least you can do. If that's too much of an outing for you, wear a painted mask, preferably not from the movie Scream. That mask has Halloween-appropriation written all over its Munchian emotion.
Dear straight people, on second thoughts, why even attend a pride march? Try to keep a straight face when queer people discuss marriage (or same-sex union), adoption, and inheritance next – issues where you face less or no resistance at all. And when someone rolls their eyes in disagreement, tell them it's not too much to ask: equal rights.
Manish Gaekwad is a freelance writer and the author of Lean Days, a novel exploring a gay man's identity in India.
Subscribe to Moneycontrol Pro at ₹499 for the first year. Use code PRO499. Limited period offer. *T&C apply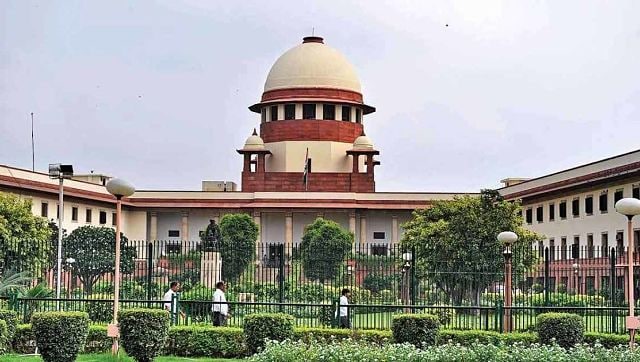 India
The decision came days after Centre issued regulations for social media firms, making it mandatory for them to identify originators of messages that threaten India's security and sovereignty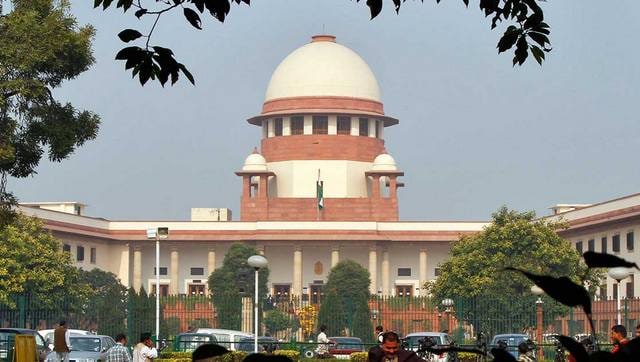 India
The top court gave the ruling after a widowed woman's decision to transfer her share of her husband's property in favour of her brother's son was challenged in court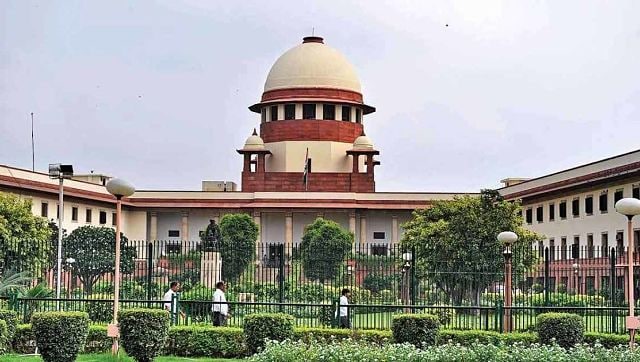 India
A bench of Justices Ashok Bhushan and R S Reddy was informed by the counsel for the Maharashtra govt that a second supplementary chargesheet has been filed in the case