'Step towards self-destruction': Far-right comes out against Supreme Court's Section 377 verdict
During the hearing of the case, Hindu, Muslim and Christian groups were among litigants who supported Section 377 of the IPC.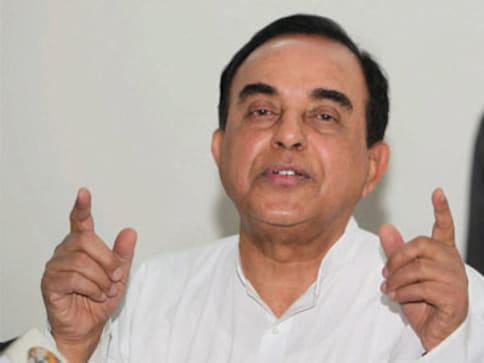 The Supreme Court's verdict on Thursday decriminalising homosexuality has been met with mixed reactions from conservative elements of society. While some expressed support in relatively half-hearted terms, others strongly disagreed.
Hindu, Muslim and Christian groups—including Sanatan Dharam Pratinidhi Sabha, a member of the Vishwa Hindu Parishad, the All India Muslim Personal Law Board, Raza Academy, Utkal Christian Council and the Apostolic Churches Alliance— were among litigants in the apex court who opposed the decriminalisation of homosexuality.
BJP MP Subramanian Swamy, took a swipe at those  contending that Section 377 violated fundamental rights:
The Supreme Court refused to strike down that part of Section 377 IPC which made sex with animals a crime. Does this interfere with fundamental rights too?

— Subramanian Swamy (@Swamy39) September 6, 2018
In an interview to News18, Swamy further said, "The decision of a two-judge bench has been overturned by a five-judge bench.  If this freedom leads to excesses, including paedophilia, gay bars, increase in HIV cases, etc, we can have a seven-judge bench to overturn this. There is no finality to the Supreme Court's judgment today."
Swamy's comments on the issue on Thursday, while more extreme than many others, are something of a climb-down from his earlier remarks, including terming homosexuality as a "danger to national security."
The newspaper Milli Gazette—a publication which describes itself as "Indian Muslims' leading English newspaper since January 2000"—described the apex court verdict as a "a step towards self-destruction."
The RSS seemed to support the verdict, but with a caveat. In a statement issued Thursday, the RSS said, "Like the Supreme Court verdict, we also don't consider this (homosexuality) a crime. Same-sex marriages and relations are not in consonance with nature, and so we do not support such relations. Traditionally, Indian society has not supported such relations. Ordinarily, people learn from experience, and so this issue needs to handled at a social and psychological level."
This statement is similar to what Dattatreya Hosabale, the organisation's joint general secretary, said in 2016: "Homosexuality is not a crime, but (is a) socially immoral act in our society. No need to punish, but to be treated as a psychological case." However, he further added, "Gay marriage is institutionalisation of homosexuality. It should be prohibited."
On the other hand, spiritual guru Sri Sri Ravi Shankar was more effusive, "Letting go of obsolete laws, keeping up with a scientific temper and honouring people's choices has strengthened our democracy." However, he courted controversy in November, when he said at an event at Delhi's Jawaharlal Nehru University (JNU) that same-sex relations are a 'tendency' and are not 'permanent.'
In response to a question by a student speaking about ill-treatment by his loved ones due to his sexual orientation, he had said, "This is your tendency now. Just acknowledge it and accept it, and know that this tendency is not a permanent thing. It may change."
Gay sex among consenting adults is not a criminal offence, the Supreme Court unanimously ruled Thursday, holding that part of a 158-year-old colonial law that criminalised it violated the constitutional right to equality and dignity.
The top court decriminalised part of the Section 377 of the Indian Penal Code that criminalises consensual gay sex, saying it was irrational, indefensible and manifestly arbitrary. A five-judge constitution bench headed by Chief Justice Dipak Misra unanimously  held that the Lesbian, Gay, Bisexual, Transgender and Queer (LGBTQ) community possess the same constitutional rights as other citizens of the country.
It termed sexual orientation as a "biological phenomenon" and "natural" and held that any discrimination on this ground was violative of the fundamental rights.
With inputs from PTI
India
Taking to Twitter, the former Union finance minister urged the government to allow walk-in vaccination and asked them to get rid of the need for pre-registration for taking the vaccine in India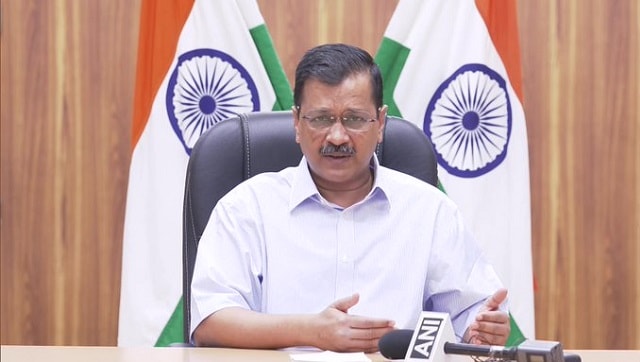 India
The chief minister said his government does not want to impose lockdown and asked people to remain in home isolation if infected, instead of rushing to hospitals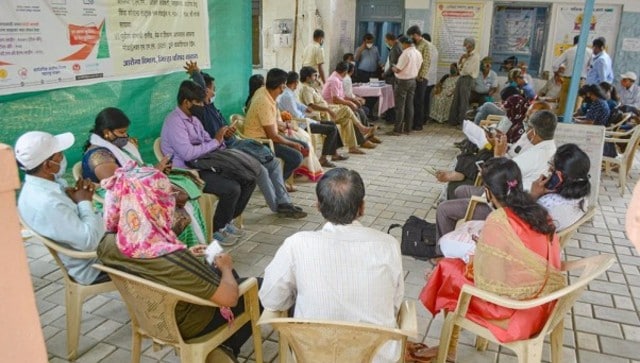 India
Maharashtra health minister Rajesh Tope also said he has raised the "issue of vaccine discrimination" towards Maharashtra with Union Health Minister Harsh Vardhan, who has assured him that corrections will be made soon