Saraswati's Intelligence: Vamsee Juluri's new book is an erudite tribute to our civilisation
To those under-informed commentaries on why Indian fantasy writing sticks to its ancient scriptures,Vamsee Juluri's Saraswati's Intelligence is the intellectual answer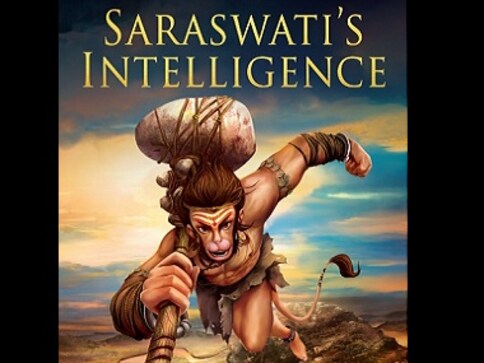 The fantasy genre is known to take a story-teller's imagination to a pinnacle. In the cosmos of richly descriptive Ancient World fiction, Saraswati's Intelligence, book one of The Kishkindha Chronicles, stays true to the promise of "intelligence" in its title and sets itself apart. The edge that this novel has over its Western literary counterparts is most of all the presence of the original superhero, Hanuman himself. Hanuman is a multi-faceted personality, and in Saraswati's Intelligence, the action and adventure associated with him also meet intellect and a commitment to a universal ethical ethos.
What Vamsee Juluri does in Saraswati's Intelligence fundamentally, is to offer a story-teller's tribute to civilisation, to the roots and to the forces that have sustained and evolved mankind through the ages.
Set in a world (Kishkindha, inspired by the ancient Indian subcontinent) that espoused an unbreachable code called Parama Dharma (read "Ahimsa" here), Saraswati's Intelligence starts on a contemplative note where an adolescent Hanuman faces banishment by his scheming aunt, the Empress Riksharaja ,who takes advantage of a superficial breach of Parama Dharma. In the journey that ensues, filled with a variety of memorable encounters, Hanuman finds himself facing the dark forces that know no morals and threaten to upset the creation of Saraswati, the Supreme Goddess.
While Hanuman makes for an endearing protagonist, the narration brims with reverence towards the feminine universe. The world creation (or call it exploration) of the author is a soulful cognisance of how various species depend on each other and connect themselves to the ultimate source, the Mother of Knowledge. The pages carrying the description of River Saraswati worshipped as the source of life are a delight to every nature lover. To quote a belief of the Kishkindhans about creation:
"In the old days, when much of the world was covered with fire, they say the Goddess herself appeared in the form of a river, and she cooled the fire down slowly, into steam, into water, into earth, and then, into our ancestors, Shiva and Vishnu."
While the love for nature remains an important aspect in the story, it is refreshing to see that this love is very unlike some of the patronising and superfluous current day animal protection activism which exhibits overzealous intrusiveness in unnecessary places and callous negligence where action is most needed. The nature worship of the Kishkindhans is rooted in a deeper connect that the various beings such as the Ganeshas and the Jatayus, feel towards each other despite their diversity. 'Some of us move, some of us lie in wait. Some of us have speed, some have strength. But we all have dharma at heart. So we must think. What is the best way for all our races to work together now? What is the best way for us to work with the forces of land and climate, and not walk into more opposition than we really need to now?' can be seen as a commentary on the vibrant civilisation that was Ancient India and will stay with me for long. Does this universe of Kishkindha espouse everything that we had in the past and everything that we stand to lose in the turmoil of today's rush to "progress"? I lost track of the number of times I asked myself this question while reading the book and for that reason alone, the book deserves to be read by the young and old alike. Saraswati's Intelligence is that call from the past to realise what we were and to rediscover what we ought to be.
The story is not a racy, read-and-forget tale that some action and adventure readers might expect it to be. I would advise the readers to be prepared to have their deeper beliefs challenged and coaxed into contemplation to appreciate the nuanced narrative of what Parama Dharma is. Ahimsa, to my delight, is not interpreted as pacifist nonviolence that defeats itself, but it is instead the assertion of vibrant coexistence that pins down the dangerous characteristics of lust, oppression and greed.
One would expect that this ideal universe which recognizes the need to coexist would not run into trouble. But power games, invasions by blood-feeding beings, weaknesses of those whose strength is taken for granted, all form a layered plot skilfully built upon the various shades of the characters. Anjana and Kesari evoke an unearthly reverence as indulgent and yet unattached parents.
Among the well etched characters, Vishwamitra and Vaishnavi (the author's name given to the Puranic character of Suvarchala) are my favourites, given their stimulating conversations with Hanuman as well as their ability to take quick decisions on their feet. The companionship woven between Vaishnavi and Hanuman (yes, Hanuman has a romantic side and hold on, you will love that!) throws up some interesting debates on Dharma. It made me root for them as a couple and yet…. No spoilers given. One should read the book and travel through the universe of Kishkindha to know what happens.
Saraswati's Intelligence invokes the rich ancient Indic art of story-telling and cannot be cast into a single genre. Action, adventure, spiritualism, war, romance, politics, all aspects that take the world of the narrative forward are dealt with through aesthetic storytelling. The book deserves special praise for defying the commercial genre tropes of fantasy like blood, gore and objectification that have unfortunately become a rage in the Western fantasy sphere. To those under-informed commentaries on why Indian fantasy writing sticks to its ancient scriptures, Saraswati's Intelligence is the intellectual answer. While the commercial fantasy tropes draw from two-dimensional character motivations dominated by Artha and Kama, the Indic fantasy provides the complete cycle of motivation adding dharma and moksha to the carnal side making a story worth its letters.
Saiswaroopa Iyer is the author of Abhaya
Find latest and upcoming tech gadgets online on Tech2 Gadgets. Get technology news, gadgets reviews & ratings. Popular gadgets including laptop, tablet and mobile specifications, features, prices, comparison.
Lifestyle
In one of his Patriot Act episodes last year, American comic Hasan Minhaj succinctly summarised compassion fatigue as having '50 tabs open in our mental browser and we're about to crash.'
Entertainment
Fandry is a rigorous cinematic exercise for viewers to contemplate on: what kind of society we have become; what kind of cinema this society has produced; and what kind of society cinema has constructed, in which a man is denied love just because he is Dalit.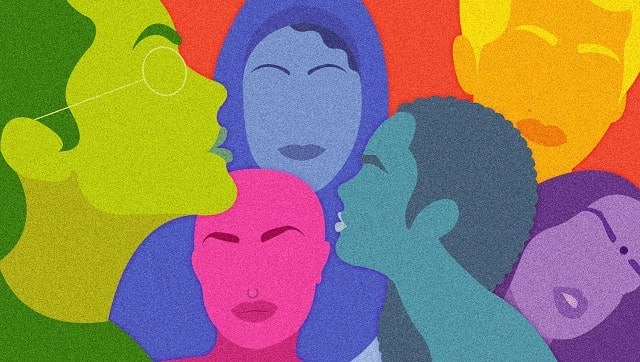 Lifestyle
Many Feminist Atheist Women navigate life and work by keeping our opinions on religion largely to ourselves unless we have the assurance of a safe space.