Past, present, future highlighted in Indian ballet: Danseuse Shobha Deepak Singh
In a conversation with Firstpost, danseuse Shobha Deepak Singh talks about ballet in India, its basis in mythology, and the triumphs and travails of producing and directing ballets for a contemporary audience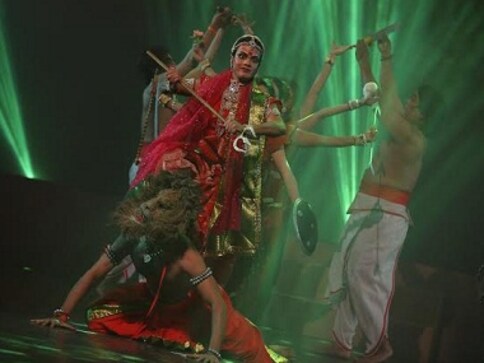 When Padmashri Shobha Deepak Singh — the director of the Shriram Bharatiya Kala Kendra — mets me just before a performance, she is impeccably dressed; with palpable gentleness and humility.
Every year, the SBKK under Singh's aegis, organises a 'Festival of Ballet'. 2016 marked its thirteenth year.
Four performances — on Meera, Shree Durga, Karna and Abhimanyu — were directed and produced by Singh this year, bringing the wonders of mythology to a modern audience.
"It's part of my existence," says Singh, of being an artiste for the past 47 years.
In a conversation with Firstpost, Singh talks about ballet in India, its basis in mythology, and the triumphs and travails of producing and directing ballets for a contemporary audience.
Excerpts:
You organise an annual ballet festival in Delhi since the last many years. Why ballet?
Yes, the Shriram Bharatiya Kala Kendra has been organising the ballet festival for the last 13 years. We have ballets because they tell the audience stories from our mythology, which are contemporarily relevant.
How old is ballet in India? Where did it originate?
Ballet has been in India for almost 60 years. It was pioneered by Uday Shankar in India.
This ballet is completely different from the form we know of in the West... 
In India we have a vast repertoire of classical/folk dance styles on which we can base our stories for the Kendra's ballets. In the West, there is perhaps no such style. Also, in the West, they live only in the present and showcase the same through dance. In India, we live with the past, present and the future. And we highlight all of it in our dance forms.
Why is the Indian ballet dance form always centred on mythology as the theme?
Our ballets are always based on mythology because it is one of the finest forms for representing our cultural relevance in the times to come.
What goes into the process of conceptualising and executing a ballet?
As a director, the theme takes the seed, then grows and is finalised after a period of almost four months. During this time, I visualise how the characters are to be portrayed, as also what colours in costumes would look good on stage, the kind of lights that would create the desired effect, sound and music and of course, choreography. Many a times, I stand before the mirror in my house and practise the little nuances that would add to the beauty of the entire performance. And then I tell the artist to add those to enhance their act.
Then there are the costumes of all artists, the lighting, sound, props... How much time and planning goes into it?
It takes a few months for me, right from strategising to incorporating my ideas with respect to the costume designing, lights, sound and sets. Then, every year I keep making improvisations. So it's a process that just goes on and we try to do better each year.
Arts & Culture
Of the many versions of the painting, few copies have a more fascinating history than the Hekking Mona Lisa. It offers a brilliant insight into changing attitudes over the centuries towards the perceived value of originality versus imitation.
Arts & Culture
Whereas many small performing venues in Britain are reopening nervously after six months of forced closure, Wigmore Hall is confidently poised to celebrate its 120th anniversary with an ambitious programme that started Sunday.
Arts & Culture
A beloved century-old bookstore, where students, artists, scholars and fans could browse memoirs and bone up for auditions, was in danger of closing in 2018 when four men enriched by "Hamilton," including the musical's creator Lin-Manuel Miranda, bought it.