Not just TMC and Tapas Pal: All India's politicians shame its women
Another problem with the political fraternity is they speak mostly in two tongues -- there is one set of rules for their own party and another set of norms for the opposition.
"Yatra Naaryasthu poojyanthe,
Ramanethe thatra devathaha"
(Where women are treated with dignity and womanhood is worshipped,there roam the Gods.)
This is how the Vedas, the most revered of Indian scriptures, describe women. Ironically, notwithstanding what the scriptures prescribe, Indian women today find themselves in such a predicament that even the saviours now threaten to become perpetrators.
Trinamool Congress MP Tapas Pal's open call to his party's male supporters to rape opposition CPM women members is just another addition to this shameful league of misogynistic utterances. Then there is another set of leaders prescribing unsolicited moral advice to women. Goa PWD Minister Sudin Dhavalikar with his set of rules for women regarding pub and beach behaviour has just joined this league.
Umpteen number of statements denigrating and insulting womanhood have been made by leaders so far. Examples are many as this Firstpost piece published on 24 April 2013 shows.
The problem is after the initial fire against such anti-women words or actions, inertia strikes and nothing more is ever done, leaving women in the same or even worse position that they were always in, because now they have been made to feel a little more afraid and insecure.
Another problem with the political fraternity is they speak mostly in two tongues -- there is one set of rules for their own party and another set of norms for the opposition. What is sad, is parties try to scale the moral higher ground doing as little as they can. Take the Trinamool Congress where action on Pal was concerned, for instance:
"I am not here to defend Tapas Pal. I am to clarify my party's stand. He has given an unconditional apology as directed by the party. Our party has the liberty to interpret it in our own way," an angry TMC spokesperson Derek O' Brien told CNN-IBN during a panel discussion. While TMC thinks it has done enough, no one else really agreed.
This from the same Derek O' Brien who made an impassioned speech in Parliament following the Delhi gangrape, when he declared that as a politician and as a father of a teenaged daughter, he was 'scared' about the prevalent climate for women.
And the Samajwadi Party, whose leader Mulayam Singh Yadav said, "rape accused should not be hanged. Men make mistakes" and then dealt with the Badaun rape and murder with shocking insensitivity, has suddenly become one of the top defenders of women's rights.
Party spokesperson Gaurav Bhatia sagely told the CNN-IBN panel that "there has to be a holistic approach where all parties come together and act against this kind of behaviour. The Supreme Court or the high court should take suo motu action against Pal as there is a criminal element. A FIR has to be filed and he should be prosecuted. The Speaker should also take suo motu action."
And women politicians are no different, with party winning over gender every single time, as pointed out by senior journalist Anna MM Vetticad.
"Mamata Banerjee herself raised questions about the character of the Park Street rape victim. This kind of attitude by his party chief who is also a woman gave someone like Pal gave so much of courage to go to this extent. Women politicians are also not supporting women. This is not just a monstrous blunder as Mamata said. This is a call for sexual violence. This is legally a hate speech. Nothing short of his expulsion from Trinamool, Parliament and his arrest is enough," she said.
The audacity with which Pal uttered these words and the meekness that the West Bengal Police is showing would be incomprehensible if the rule of law in the country is strictly adhered to, said former IPS officer Kiran Bedi.
"Police have surrendered their professionalism to politicisation. The police can take suo motu action, file an FIR. The sorry wasn't enough. Courts must step in."
Women's Rights activist Ranjana Kumari was of a similar view."They (Politicians) beg for women's votes but when it comes to respect and dignity for women they look the other way. Pal has violated India's constitution, his statement has criminal intent and he urges people to commit sexual violence. West Bengal cops must have the courage to act."
This is a just but impossible demand if what Congress leader Deepa Dasmunshi said is to be believed.
"The way the chief minister speaks the law moves accordingly in West Bengal. In West Bengal no one ever gets justice. If not as politician, Mamata should come up as a woman and act," Dasmunshi said.
A few minutes on Google search will reveal Pal's anathema for political propriety and civilised behaviour. Another video emerged on Tuesday evening wherein he asked his supporters to kill opponents.
"The TMC has not taken action against any member who has said such things earlier. Tapas Pal made similar statements before during election campaign. What kind of apology is that? Privilege Motion should definitely come in Parliament. Last Parliament we saw expulsion of MPs. Why not expel a MP if he is demeaning women? It is required cutting across party lines. Our party is ready to bring Privilege Motion," she said.
BJP spokesperson Lalitha Kumaramangalam had some softness for the Goa minister as his sermons were sans criminal intent.
"As a women I am against what the Goa minister (Sudin Dhavalikar) said. There are too many people in the country who think that women can be policed. Every man should behave with respect towards women. We are not doing enough to make men believe what they are doing against women are wrong," Kumaramangalam said.
The question is will there be an exemplary punishment to make men believe? If not, this debate only pauses for another day till some other loose tongue goes wild.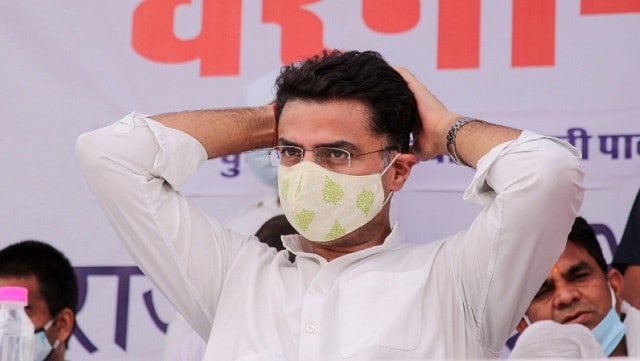 Politics
Sachin Pilot, refuting the claims of him joining the BJP, said that Ritu Bahuguna Joshi doesn't have the "courage to speak" to him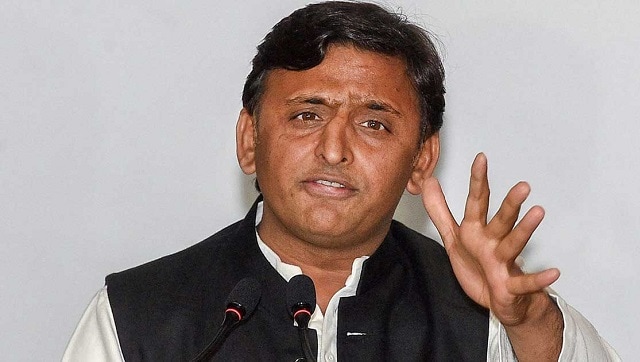 Politics
At present, there are 18 Bahujan Samaj Party MLAs in the 403-member Uttar Pradesh Legislative Assembly
India
After Nusrat Jahan's case, the government should take a lead and codify the law on subjects like live-in relationships