Somewhere in an exhibition grimly titled Death of Architecture (DOA), there is a quote that says 'Beautiful buildings never die'. The demolition of the Hall of Nations — the stunningly crafted building in Delhi's Pragati Maidan — only cements this idea, because every time you pass by the maidan, you get a feeling that something is missing from the skyline.
The idea of what beauty looks like in architecture has rapidly developed over the years. The likes of Gurgaon and Zirakpur are examples of this evolution. But as evidently brisk as this shift has been, it has also implied fracture in places — a yawning chasm between ideation and execution. This is also characteristic of the way our cities are being built, the shapes our buildings are assuming, and the near self-defeating pursuit of most things. 13 architects from across India have come together to offer the suggestion that architecture, their own profession, is dead.
Divided into sections, each of which explores a different aspect of architectural practice, its degradation, and its relativity engineered through nostalgia, DOA is perhaps more timely than ever in 2018, given that it has been the season of problems for Mumbai. "We keep having this conversation among ourselves. Architecture is a close business, it is really a small and personal community. So, conversations like these have been happening for some time now. We finally decided we must offer this perspective, so we can at least enable some discourse about what we are building or how we are building," says Suparna Bhalla, a Delhi-based architect who is part of the exhibition.
Bhalla is aware that such self-indictment might be seen by some within the profession as both risky and cocky. "There have been people who have said why do this at all, or why invite people who have worked on modern plans like Gurgaon. I tell them, because this is a conversation we are having for the future. We need to listen to those who build differently as well," she says. With regards to Gurgaon or other satellite towns that are now cropping up all over the country, lined with skyscrapers, Bhalla says the problem is on both sides. "High-rises have aspirational value. Most people living in places like these take pride in them. Which is why architecture has, for some reason, come to be evaluated on vertical growth alone. The horizontal is neglected. It seems unimpressive to everyone if you engineer better space, more green patches horizontally than you would do vertically," she says.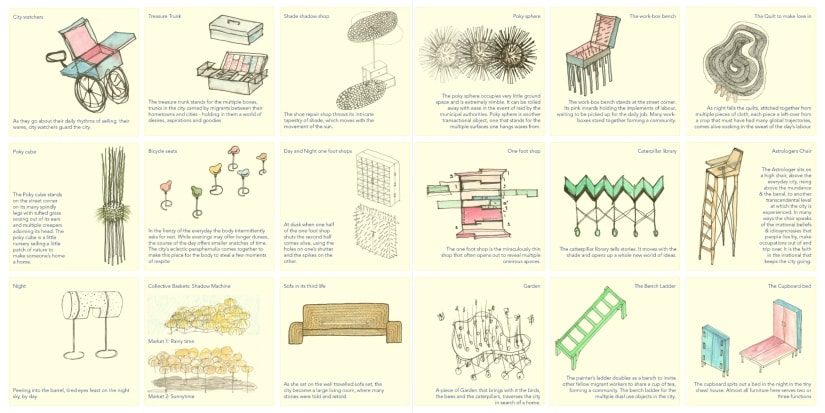 One of the chief takeaways from the exhibition, which is not as technical as it may sound, is the very idea of looking at space. In Rupali Gupte's series based on transactional spaces for example, there are stunningly morbid contemplations. In one part, she mentions how Mumbai's high-rises leave more shadows on the ground, thereby delimiting space for the sun. In another, she presents the idea of transactional spaces in the fourth dimension, where the people, the living entity for whom this space is constructed, occupy the least part of it. "Our cities have been expanding without any planning whatsoever. Forget about neighbourhoods, or districts, there isn't even a plan for the street your building will be on. The street is missing on the map that you are working on, almost always. How then will you plan for hawkers, or space for people to be able to walk on?" Bhalla asks.
The near ludicrousness of our cities' expansive sizes aside, their aesthetic value, culture quotient has eroded as well. "We were at this conference once where we thought of asking five random people what their favourite buildings were post-Independence. Incredibly, we got answers like the Taj Mahal and India Gate, which aren't even buildings. This is the kind of currency architectural innovation has carried in India. Not only has it not been driven, but even those who have taken it upon themselves have hardly been noticed," Bhalla says. A section in DOA cleverly plays with the idea of nostalgia, of memories recreating that idea of home. Sometimes, it is place, sometimes it may be people. But without a sense of uniformity or at least identity around us, we may well end up having neither.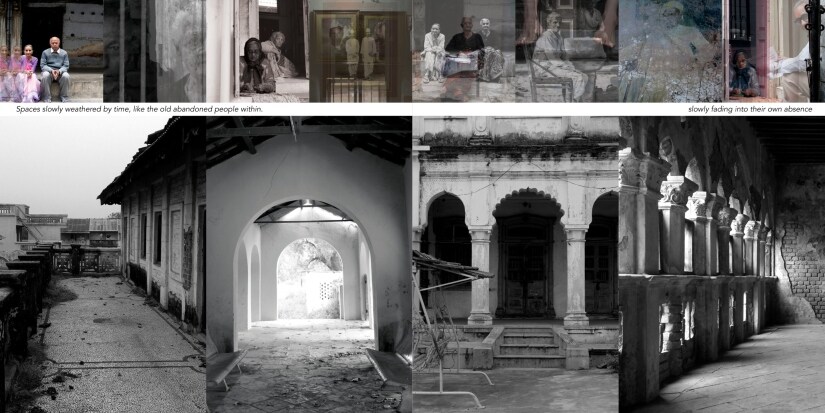 At some point one has to wonder which part of this equation is solvable. Has the practice itself diminished, or are people who commission architects too ignorant to care? "It is a bit of both I guess. Institutions that teach young people coming through do not teach them to create, but only to copy. I have worked with young architects who sit on the internet to copy European designs and call it inspiration. It is deplorable, the condition of our practice — the education especially. On the other hand, I'd say people always know what they are doing. That only makes the architect's job harder," Bhalla says.
DOA is a timely reminder of what has been lost, and what is on the brink of disappearing if we don't plan for the future. It merges thought and expression well enough and sidesteps technicalities to nudge the status quo on a discourse we must have, before it tilts towards regret. Look at our cities, for crying out loud, it seems to say. In some aspects, it is even brave to admit your own part in a crisis that is softened by its constant nature. Could something as ambitious as the smart-cities project then become the answer? "Absolutely not, I don't think they know what 'smart' is. And that is kind of the purpose here — a starting point towards to having that discussion," Bhalla says.
Death of Architecture is a travelling exhibition that is on display at the India Habitat Centre until 18 July, after which it moves on to Goa
Firstpost is now on WhatsApp. For the latest analysis, commentary and news updates, sign up for our WhatsApp services. Just go to Firstpost.com/Whatsapp and hit the Subscribe button.
Updated Date: Jul 19, 2018 14:28:34 IST