I want some more: New India's Dickensian mantra
Growing up in India, Dickens was part of an alien world filled with colourful characters like Oliver Twist and Mr. Micawber. But on his 200th birth anniversary his famous line hits close to home.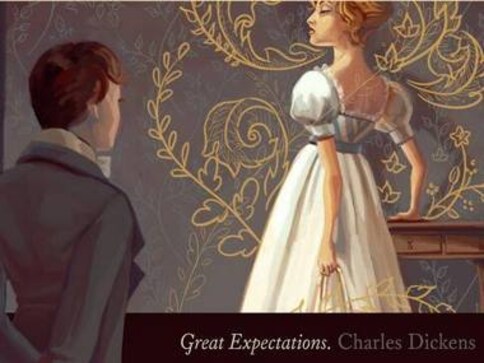 "Please sir, I want some more." That was the apex of my short and fitful dramatic career.
Long before I read anything by Charles Dickens, I was Oliver. I was in fifth grade at St. Xavier's in Calcutta. Usually my spectacular inability to carry a note ruled me out of the school concert. Miss Misquita, our formidable "singing miss" would make us practice our scales. Then she'd come and listen to us boy by boy and separate us into two piles – those who could go aaah right and those who could not. I was always in the reject pile.
But that year it was different. We were staging Oliver – the musical. I was chosen not so much for any dazzling dramatic talent but because I was one of the puniest boys in the class. The teachers hoped that when I asked for some more, it would be vaguely believable. The portlier boys got to be the more officious characters. A Sikh boy had to play one of the women because he could just tie his own hair into a bun. Another skinny and fair boy was a shoo-in for a Victorian English missy. The best part of the whole musical was we were excused from classes for days on end.
Of course there was still the song problem. I could not sing to save my life. Luckily this was India, land of lip-synching. So some poor boy (whose name I have churlishly forgotten) got to stand in the shadows and warble "Where is love?" while I looked my piteous best on stage.
My mother was thrilled and happily ignored the fact that my selection for the role probably also said something about her inability to bulk me up with regular mandatory doses of Horlicks.
I wish I could say that experience propelled me into a lifelong admiration for Charles Dickens. On Dickens' 200th birthday I saw a tweet by filmmaker Onir saying "Charles Dickens was the man who literally made me fall in love with reading."  And David Copperfield made him fall in love with cinema.
My sister ended up doing her Ph. D on Dickens (though I cannot claim she was inspired by my starring turn in Oliver) but my relationship with Dickens was far less profound and life-altering. Dickens was just part of the literary diet of the English education of an Indian schoolboy. I read Dickens because he was readily available and the books were fat. They were good for Summer
holidays because they lasted awhile unlike other paperbacks which could be devoured in one afternoon. I didn't know then that Dickens' books were long for the same reason as soap operas are never ending. He wrote many of his novels as serials for magazines and had to keep inventing cliff-hangers to keep the reader hooked. American fans used to throng the docks of incoming English ships to find out if poor little Nell was dead.
Our parents approved of reading Dickens because he was part of the classics, happily ignoring the fact that he was writing about exactly the kinds of people middle-class boys like us were sheltered from - pickpockets, runaways and prostitutes. But I liked the characters, their tics and idiosyncracies. The names had zing – Uriah Heep and Mr Micawber and Little Dorritt. The backdrop was often dreary and squalid, but the story had enough humour and pace to keep an adolescent boy engaged.
I have no idea if Dickens has any resonance for young people growing up today. His hefty novels probably have little appeal for a Twitter generation. In fact, I came across a tweet that quipped "Twitter is like a Charles Dickens novel – 140 characters, lots of silly names and it goes on forever." Most film adaptations of Dickens are rather old and have a bit of a worthy Ye Olde Theatre feel. Unlike Jane Austen or William Shakespeare who have been transposed to the Beverly Hills of Clueless or the badlands of Omkara, Dickens seems permanently imprisoned in the poorhouse of Victorian England.
Ironically Dickens now is more relevant than ever. In India, the gap between the haves and have-nots is gaping. We are truly living a tale of two cities, one of great expectations and the other with row upon row of bleak houses. Dickens was writing about the rat race and the teeming masses left at the bottom of the ladder, about slumdogs and millionaires, about corruption, class and the crushing weight of enormous social change. He could have chronicling our age.
But most appropriate for our times he gave us his famous line "Please, sir, I want some more."
In his day that was a plea to a cruel and unjust world that deprived a little orphan boy of a second helping of gruel.
In India today, chock-a-block with multi-crore scams, corruption scandals, and an excess of excess, that hunger has become a mantra. We have become the "I want some more" culture in ways Oliver Twist could not have imagined.
Entertainment
Katrina Kaif, who is starring in Abhishek Kapoor's Fitoor, says that its story is "relatable" to current topics and "stands on its own".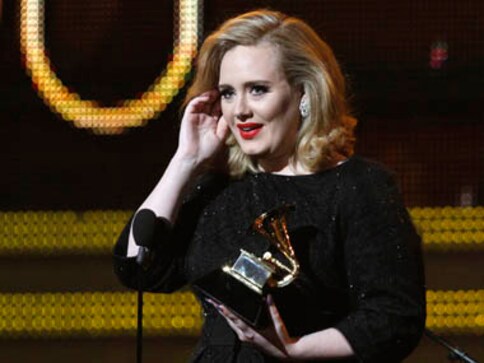 Entertainment
Reportedly, the producers know she has a "world class voice" but want to see if she can sustain that while acting and dancing.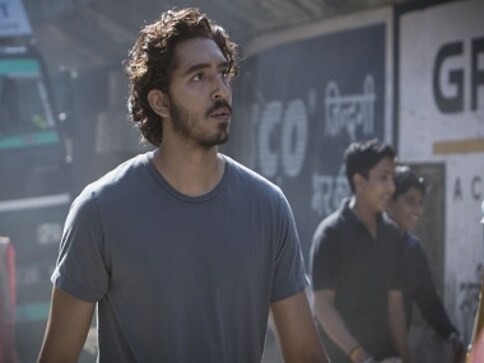 Entertainment
Dev Patel, known for the Academy Award nominated Lion, and Armando Iannucci, who directed The Death of Stalin, have large expectations to fulfill.