How Khabar Lahariya's rural women reporters are bringing to light stories of national importance
Khabar Lahariya is India's only women-run digital media agency, reaching over one million people a month, in some of the most remote areas of North India
Just 12 years ago, Khabar Lahariya was a weekly newspaper that ran to about eight pages in all.
Beginning in 2002 as a publication focused on micro-news brought out by a Delhi-based NGO called Nirantar, Khabar Lahariya fully embraced the digital wave in 2013, launched its website, expanded its once tiny team of about six into a group that has as many as 40 members, and began to report on everything from politics to social issues, crime, women's rights and governmental policies.
What makes Khabar Lahariya even more special is that it is run by and for rural Indian women. The journalists on Khabar Lahariya's rolls are women from the rural regions, who have been trained as reporters. This makes Khabar Lahariya India's only women-run digital media agency, reaching over one million people a month, in some of the most remote areas of North India, through multiple digital platforms.
In its updated avatar, Khabar Lahariya has served as a powerful local watchdog, an instrument for enforcing grassroots accountability, and for bringing rural issues to the forefront of a fast developing, digital India.
To get an idea of the kinds of stories Khabar Lahariya has been chronicling in its digital avatar, you may want to take a look at the special series we published in collaboration with the group, when the Yogi Adityanath-led Uttar Pradesh government completed one year in power. Khabar Lahariya came up with a series of video reports chronicling the performance of Adityanath's government with respect to its three major policies: Loan waivers for farmers, Anti-Romeo squads and gauraksha. (You can watch parts I, II and III of the series here.)
The team of reporters uses technology to share news updates, shoot photos and videos on smartphones, and file their copies on location. With the help of Facebook lives, they've been able to widen their reach, gaining their reportage national and international attention.
In 2009, Khabar Lahariya was awarded the UNESCO King Sejong Literacy Prize, the Laadli Media Award for gender sensitive reporting in 2012, and the Kaifi Azmi Award (in memory of poet Kaifi Azmi) in 2013.
And now, Khabar Lahariya is hoping to widen its scope a whole lot more: create a model that will travel, and be available to women and media dark areas across the country. It hopes to achieve this by training 200 women reporters, and producing 100 video stories which will result in schools and hospitals functioning better; sanitation reaching the last rural mile; crores of public money for rural development being accounted for; and ensuring that these stories reach at least two million people every month, especially in the small towns and rural areas of India.
For this purpose, Khabar Lahariya has launched a fundraising campaign, the proceeds of which will help them to train and employ rural women as video reporters in Uttar Pradesh, Madhya Pradesh and neighbouring states, produce impactful video stories and leverage technology to make their unique rural media model scale-able. Contributions begin at Rs 500, and benefits for donors include a mention on the Khabar Lahariya website (and their stories), and a trip to Bundelkhand.
Click here to view the fundraising drive; watch a short video about Khabar Lahariya's work below:
Find latest and upcoming tech gadgets online on Tech2 Gadgets. Get technology news, gadgets reviews & ratings. Popular gadgets including laptop, tablet and mobile specifications, features, prices, comparison.
India
While the police found no evidence of a 'conspiracy', they stated in three out of 14 cases, the accused concealed their identities in order to coax the girls
India
The UPSESSB deputy secretary Naval Kishore said that the board will be releasing a fresh recruitment advertisement to fill the vacant posts after addressing all legal issues. Candidates who have already applied will not be required to register again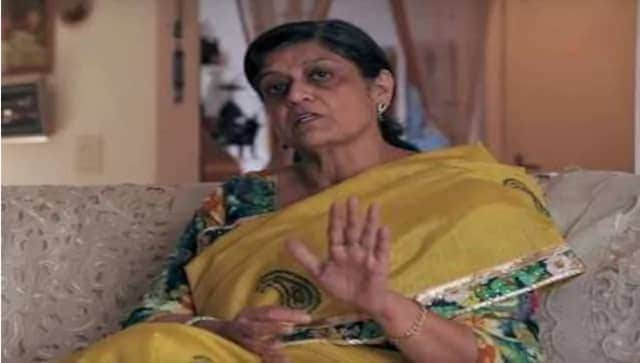 India
The benchmark for police efficiency should be truly delinked with the number of FIRs registered, says former Uttar Pradesh Director General of Police Sutapa Sanyal.