Yogi Adityanath government completes one year: Do women feel safer courtesy Anti-Romeo squads?
Khabar Lahariya met with some of the men who've been pulled into the net of Uttar Pradesh Police's Anti-Romeo squads
Editor's note: Khabar Lahariya, an independent feminist news platform reporting out of rural Uttar Pradesh with local women journalists only, is working on a series of video stories chronicling the performance of Yogi Adityanath's government over the past one year. The focus is on three major policies: farmer loan waivers, Anti-Romeo squads and gauraksha. Firstpost will be publishing these reports as well.
***
"Yeh toh hamaari sixth eye hai", says Vijay Lakshmi, the station officer (SO) at the local thana in Chitrakoot district. She is in-charge of Romeos and all Romeo-related activities in the area. Or, to re-phrase that, she is the minion, the foot soldier, the official face on the ground of a policy that was implemented in a bid to combat hard crime in a state that according to the most recent NCRB data, holds the questionable distinction of being numero uno in the crimes against women department.
Vijay Lakshmi is referring to the shrewd strategy she deploys while spotting these potential harassers and rapists, which more often than not, reads like a list of trending fashion statements in Bundelkhand — "kala chashma", "top three shirt buttons undone", "bikes". Honey Singh haircuts, we want to add, knowing how popular the hip hop star is in the region, and not just for his nasty grooves — but we refrain. Because violence against women is no joke.
The officials ensuring execution of this well-intentioned policy on the ground, however, seem quite amused. The chief invigilation officer at Banda manning the Anti Romeo squad, Rakesh Kumar Mishra, is definitely suppressing a smile when he tells us how vigilance has been tightened around areas "where young girls and women frequent and/or are likely to be found". Even as that urges a million more questions in our heads, he adds that they're also most active during the "time(s) of the day" when women are most out and about, apparently. But how do they spot a potential harasser, we insist? The identity of the "Romeo" we're told, is easy to ascertain — he allegedly wears it on his sleeve. "Asamajik ladke", he calls them. Plus, the cops have 'experience' and "vivek"(good sense) to boot: the same one they use to summarily dismiss violence cases that come to their notice almost every single day. "Anti matlab viruddh," explains SO Anupam Shrivastav at the Banda thana — she who is the keeper of the Anti-Romeo register, which has on the front, a helpful scribble saying 'Anti-Romeo Register' — "aur Romeo matlab aise ladke, toh uske anti."
We met with some of these "aise ladke", the Romeos — the register holds contact details — and finally found the stakeholders in this entire scenario who have been left un-amused. "I was just driving past the coaching centre after dropping off my uncle to the station, and the cops flagged me down. They said they were cutting a challaan for me, they asked for 500 bucks." Abhishek Kumar argued with the cops initially, showing them the vehicle papers, certain that he had been stopped for that other favourite young boy's rash pastime — driving without a helmet. But he was being flagged under the Anti-Romeo directive, he was informed. Abhishek had to finally wake up his chhote mamaji to bail him out. Why didn't you ask them for the receipt, we asked, but Abhishek just shrugged, "Who'll argue with them? They might do worse."
Yogi Adityanath government completes one year: Khabar Lahariya tracks how Uttar Pradesh has fared
The Anti-Romeo idea was originally the brainwave of BJP party president Amit Shah; during the campaigning for the 2017 Lok Sabha elections in Uttar Pradesh, Shah had announced how it would be the sole duty of a special team of officers to patrol the spaces outside colleges, so that girls could "study without fear". In 2018, a year since Yogi Adityanath was sworn in as Chief Minister, Vrishabh, standing outside his college in Jhansi, tells us that the "masti" they would all indulge in, as college-going friends, has been on hold, thanks to the squads who ask one too many questions if they see girls and boys hanging out. Ashish Gupta, a student in Banda, is livid, reflecting on how the landscape around Nawab Tank, a local popular youth hang-out has altered ever since Anti-Romeo became the rage, "What was a friendship has been labelled as something wrong." So, healthy relationships between girls and boys — possibly the only thing that comes closest to being the panacea for the social mindsets that perpetuate violence against women — has suffered, it seems, through this process of implementing a policy that was meant to combat violence against women.
When news reports of a few girls hanging out in a Lucknow park being troubled by a squad member surfaced, the Chief Minister intervened. Weighing in favour of the pop vote, he seemed to take a stand on what was increasingly headed for a free-for-all scenario, and made a statement about how consensual couples should not be bothered as part of the new directive.
Young men in Banda speak of real fears over their careers being impacted, because imagine being labelled a Romeo in the midst of the struggle to make something of your life? As Shobhit, Banda student, puts it, "It can affect your mental health, because one minute, you're hanging out with your friend who happens to be a girl, or maybe dropping her home, and the next minute, you're being hauled off to the thana, your family's been called, and you've been labelled a Romeo."
Watch Khabar Lahariya's special report here.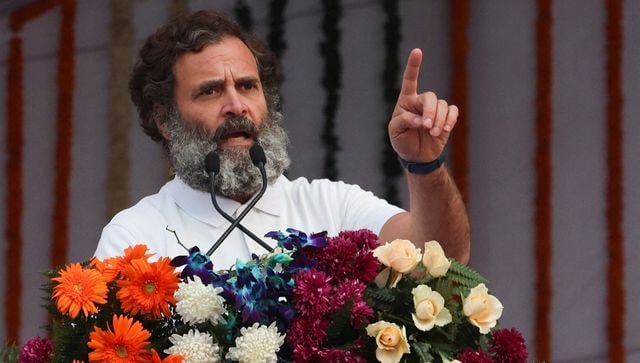 India
Rahul Gandhi was convicted by a Surat court on Thursday in a 2019 criminal defamation case. Later, after the Court's ruling, he was disqualified from the Lok Sabha and lost his position as a Member of Parliament
Explainers
Rahul Gandhi has joined a small 'infamous' club of politicians who have been disqualified as MPs or MLAs after being convicted in a crime. Here's a look at the other prominent names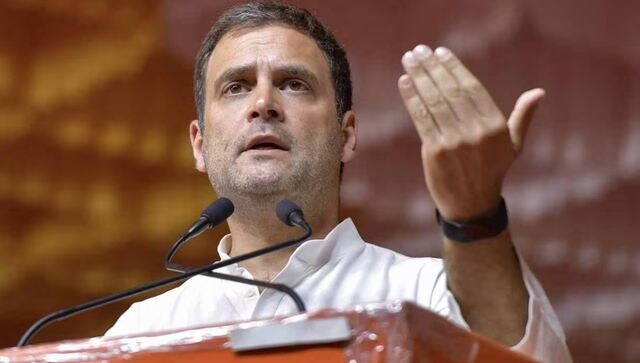 India
Taking cognisance of social media posts, police had sent a questionnaire to the Congress leader and asked him 'to give details about the women who approached him regarding sexual harassment'