For every right guy that you hope to find, you'll find a hundred wrong ones.
Wrong men are everywhere. They are at the bar, buying you a drink. They are at the bookstore, flipping through the latest Murakami novel, while looking at you out of the corner of their eyes and smiling. They are even writing these very words that you are reading right now.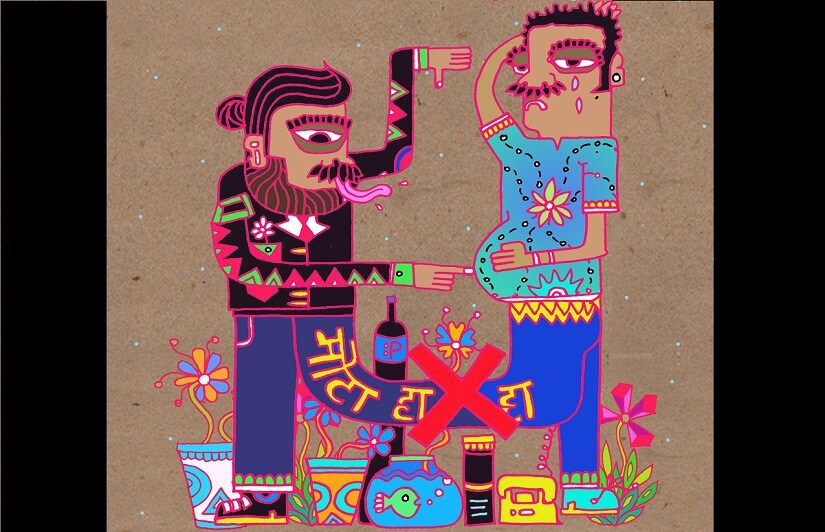 Or maybe the wrong guy is doing one of these things, and you haven't even realised it. So next time you think you are falling head-over-moccasin-heels with a potential Prince Charming, just be sure that you never, ever date someone who…
1. Doesn't shop at clearance sales.
Because I love spending multiple hours rummaging through stockpiles of clothes at reduced prices, just like I love spending multiple hours rummaging through my date's deepest, darkest secrets.

2. Calls himself a sapiosexual.
But then goes ahead and asks you for a picture of your junk the very next moment.
3. Doesn't like chicken biryani.

Because like they all say, do we really need that kind of negativity in our lives?
4. Orders you your food on the first date without your permission.
Well if I want to eat two portions of fries with my double loaded beef burger, I will definitely eat it. Thank you very much for thinking that I'd prefer a chicken Caesar salad instead, okay?
5. Who says 'let's get a cab' — when you can easily walk.
Or says something like 'Let's walk it,' when it actually does need to be a cab ride. An exceptionally long one.
To continue reading the other 20 criteria, click here.
More from the 'Guysexual' series on Firstpost: 
Part I: The secret lives of gay Indian men
Part II: Myth busting the Indian gay man
Part III: The world of gay dating apps
Part IV: Here are the five guys you will meet on Grindr
Part V: The dubious dilemma of online dating
Part VI: 50 things to not say on a first date
Part VII: Myth Busting The Gay Man 2.0: Because I Wasn't Done The Last Time
Your guide to the latest election news, analysis, commentary, live updates and schedule for Lok Sabha Elections 2019 on firstpost.com/elections. Follow us on Twitter and Instagram or like our Facebook page for updates from all 543 constituencies for the upcoming general elections.
Updated Date: Oct 29, 2016 08:35:03 IST