B for Baith jao, V for Vande Vande: A-Z guide to Campaign 2014
Got a touch of election fever yet? Head spinning? Losing your bearings? Don't worry. Here's our handy ABC guide to the campaign trail.
With election season in full swing here's a handy-dandy alphabetic guide to life on the campaign trail.
A – Anthems. The greatest hits of 2014. Gems such as Behenji-ko PM banana hoga. Or Hamare desh ki aankhon ki taara hai Mulayam Singh. And Begum X and Delhi Sultanate belting Hit the road, Modi. Don't you come back no more.
B – Baith jao, baith jao. Every emcee at a campaign rally channels his inner Meira Kumar. The crowd pays as much attention to the plea as the MPs do to Meira Kumar.
C – Corruption. Who would have thought bhrastachar and balatkar could become part of the lyrics of campaign songs?
D- Dry days.Hidden nightmare of reporting on the campaign trail for journalists – one dry day after another. Almost jealous of the voters who get bribed with the daroo.
E- Eid ka chaand. Usually spotted once a year. The political kind shows up once in five years.
F- Fabindia. Outlet of choice for politicians and spouses rushing to stock up on their campaign khadi chic to blend with the masses. Of course the aam aadmi is wearing Alligator knock-offs.
G – Garlands. Big. Bigger. Best. Aur bada banao. A VIP isn't VVIP enough if you don't need three people to carry his garland.
H – Helicopter. Until you have been blinded with dust kicked into your eyes as the neta lands your rally experience is not paisa vasool.
I – Inked finger. Gives whole new legitimacy to showing the finger.
J – Jhaduwaaley. Once the local janitor, now an AAP superhero.

K _ Kuchhi shanon mein. The most dreaded words at an election rally. Translation: Our beloved neta is not planning to be here anytime soon. Keep sweating. (The second most dreaded phrase is the invitation to local windbag to say do shabd (a few words)).
L – Lehar. A lehar here, a lehar there, lehar lehar everwhere but not a drop to drink. From Modi to anti-Modi, Dalit to a Federal Front wave visible only to Mamata's Leharvision.
M – Muslims. Everyone's BFF from SP, Congress, BSP to AAP. No FB request yet from BJP but Rajnath Singh did wear that skull cap.
N - Nara lagao, nara lagao. If baith jao is to calm the crowd, nara lagao is to pep it up. All that nara training is essential, otherwise the slogans won't sound spontaneous when the neta arrives.
O – Opinion polls. Mostly meaningless blur of numbers. Also serves as an excellent Rorschach test for party faithful leading to widely varying interpretations according to ideology. Like this one from a Congress supporter. "Why should we believe opinion polls? After all the opinion polls in December in Delhi said we'd do much better than we did. We were clobbered. So now the polls show us down. We might do much better."
P - Pradhan Mantri. Kaun banega Pradhan Mantri? Grand prize: World's largest democracy. By the way the name that's never uttered in Congress rallies? The current pradhan mantri's.
Q – Quiz contest. Questions, questions, questions: Mehengai badhi? Rozgar mila? Dams kisney banaya? Bijli ka bill kam kiya? It's like being in a surprise quiz. The answers are no surprise.
R - Road rally. The road rally is a campaign favourite. Ride that open jeep, smile, wave, accept garlands, be showered with rose petals and keep moving. Much better than a padayatra where you might actually speak to a voter who might have a real question.
S – Slap. Arvind Kejriwal: I am just thinking – why am I being repeatedly attacked? The nation too wants to know.
T – Topis. Elections means caps. And Modi is a man for all hats except one.
U - UPA. The new four-letter word in politics.
V – Vande Vande Vande. De rigueur show stopper for Modi rallies. Also meant to signal that the rally is over.
W - White Ambassador. The only made in India car that is a symbol of power. With lal batti. Most powerfully symbolic when used to ferry the Leader from the helicopter to the stage, usually a distance of about 100 metres.
X X - Women. The hottest new demographic of election 2014. Usually referred to as matas aur behenen.
Y – Youth or yuva. The hottest attribute in a voter. But not so great if you are Rahul Gandhi.
Z – Zindabad. Golden oldie. Just a nara away from murdabad.
Find latest and upcoming tech gadgets online on Tech2 Gadgets. Get technology news, gadgets reviews & ratings. Popular gadgets including laptop, tablet and mobile specifications, features, prices, comparison.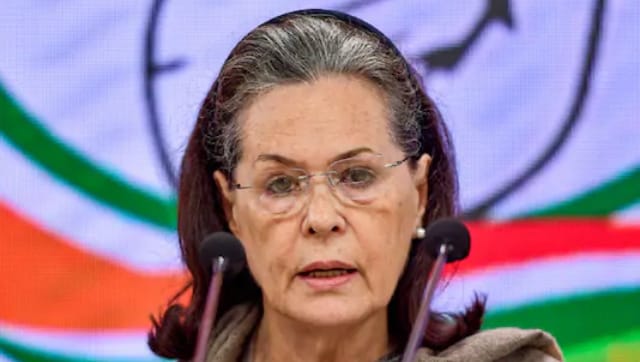 India
Congress leader Randeep Surjewala also demanded that the Centre rolls back the fuel price hike and help the "common people" by reducing the taxes on fuel
India
Talking to reporters about preparations for the next Parliament session, beginning 28 January, Om Birla said the Parliament canteens will now be run by ITDC
India
All eight samples — four from a park in Mayur Vihar Phase 3, three from Sanjay Lake and one from Dwarka — have been found positive for Avian Influenza, Dr Rakesh Singh from the animal husbandry unit of the Development department said