Simply put, this is the mother of all malls. The Baahubali version. While every city in India is dotted with its own share of yearly exhibitions and haats, the Hyderabad version rates high simply because of its gigantic size and the people's connect it boasts of.
The All India Industrial Exhibition, popularly called Numaish (meaning a sight, spectacle or show in Urdu), is held in Hyderabad every year from 1 January and is organised over a stretch of 46 days. The number of people it draws is huge; this year alone, it had a whopping 40,000 visitors each day, with the number going up to one lakh over weekends. 21 lakh people visited the carnival last year. There are over 2,600 stalls from all over the country and abroad, and the 'mini-India' visible here is vibrant, chaotic and always ready for a bargain.
The history
Hyderabad's love affair with the Numaish began in 1938 when the idea was mooted as an annual event to promote locally made goods. Proposed initially in the discussions of the Economic Committee of the Osmania Graduates Association, it was approved by the then Prime Minister of Hyderabad, Sir Akbar Hydari (actress Aditi Rao Hydari's grandfather) who sanctioned a princely sum of Rs 2.50 as capital. (Yes, two rupees fifty paisa!)
Initially called the 'Numaish Masnuaat-e-Mulki', it was inaugurated by the seventh Nizam, Mir Osman Ali Khan, with 50 stalls in Public Gardens. Though in its first year it lasted just for ten days, the Numaish continued to receive patronage from the Nizam and thus flourished. The following year it was organised for 15 days. As the Numaish gained popularity, it was extended for a month.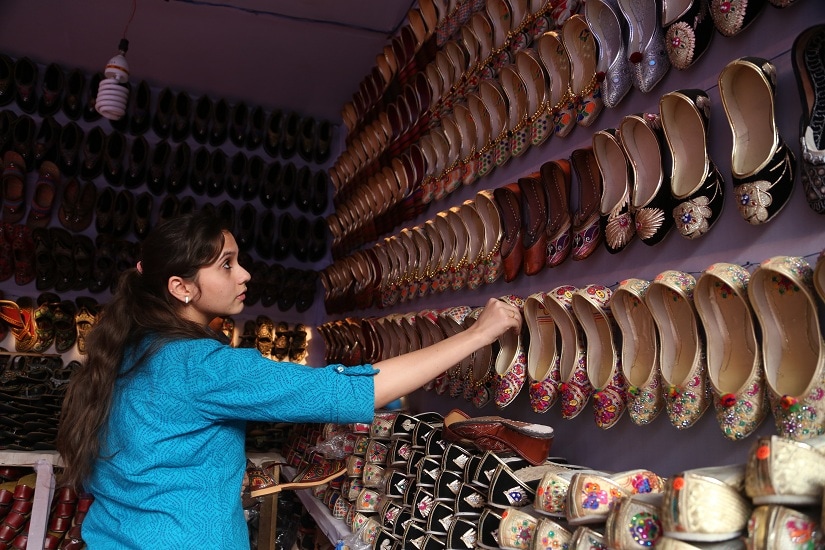 It was in 1946 that the exhibition was shifted to its present site in Nampally by the then Prime Minister of Hyderabad, Sir Mirza Ismail where it became a permanent venue (chosen because of its proximity to the Nampally Railway Station and gargantuan size of 23 acres). The Numaish could not be organised in 1947 and 1948 due to the turmoil in the aftermath of India's Independence. Once Hyderabad acceded to the Indian Union, the event was back the next year.
Rechristened 'All India Industrial Exhibition' in 1949, the Numaish was inaugurated by C Rajagopalachari, Governor General of India, with 350 stalls. Word of mouth ensured that crowds thronged the 'exhibition', and soon its fame drew merchants with exotic ware from far and beyond which included handmade carpets from Iran, exquisite textiles from Multan in Pakistan and dry fruits from Afghanistan.
It was not merely the great bargains which beckoned visitors but cultural programs like mushairas and qawaali performances from the best poets of the city which added to its legend making it the behemoth it is today.
A shopaholic's paradise
Today it is almost a national level expo, with the sheer range of products and variety it offers. It is often said that two visits are a must to do justice to the gargantuan fair, one to check out the best bargains and the second to actually make the purchases. My grandmother used to make a third visit, on the last day when merchants began to pack up and put her haggling skills to good use!
There is a lot to choose from: woolens from Kashmir, chikan work from Lucknow, jootis from Rajasthan, furniture and wooden carvings from Chennapattana, dry fruits from Afghanistan (this year's biggest hit), handicrafts from the far-flung exteriors of the country (it is a handloom lover's dream) and indigenous tribal products.
It also stocks everyday products like bed sheets, upholstery, bags, bangles, accessories, electronic goods, toys, odd knick-knacks and crockery. Some mornings in a week (usually Tuesdays) are strictly for women.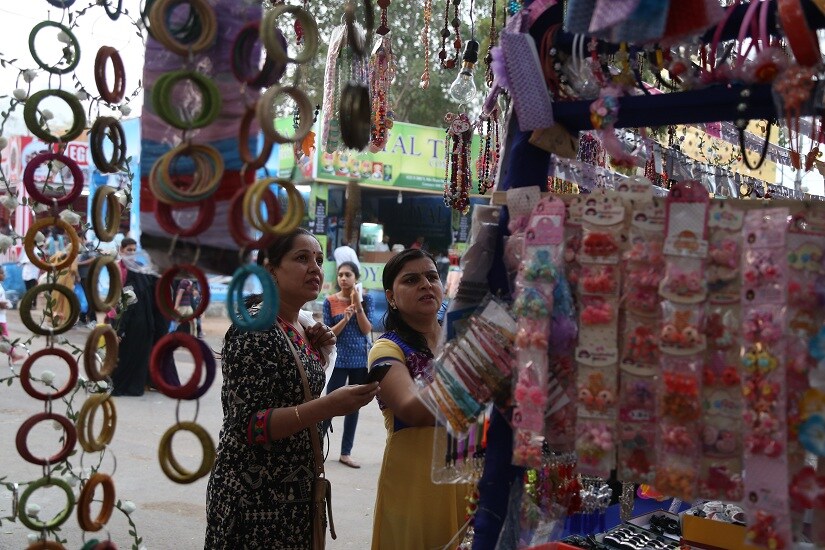 Added to this are the variety of street food options (think cotton candy spun from antique wheels) and carnival rides (18 big rides and 30 smaller ones, including a train which goes through the entire place) ensuring that there is something for everyone. In this place seeped in old-world charm, you could even bump into a long-lost friend or a popular city designer sopping for latkans at Numaish!
NVN Charyulu, the honorary secretary of the Exhibition society says, "The Numaish of Hyderabad always succeeds in making order out of disorder. That an event of this scale is held without any problem is commendable. It is one place which brings the people of the city together – whether it is from the old city or the newer IT hubs."
The element of nostalgia
While every locality in the city is teeming with malls, what is the reason crowds flock to Numaish after having braved traffic jams which stretch for miles? For many Hyderabadis, it is nostalgia.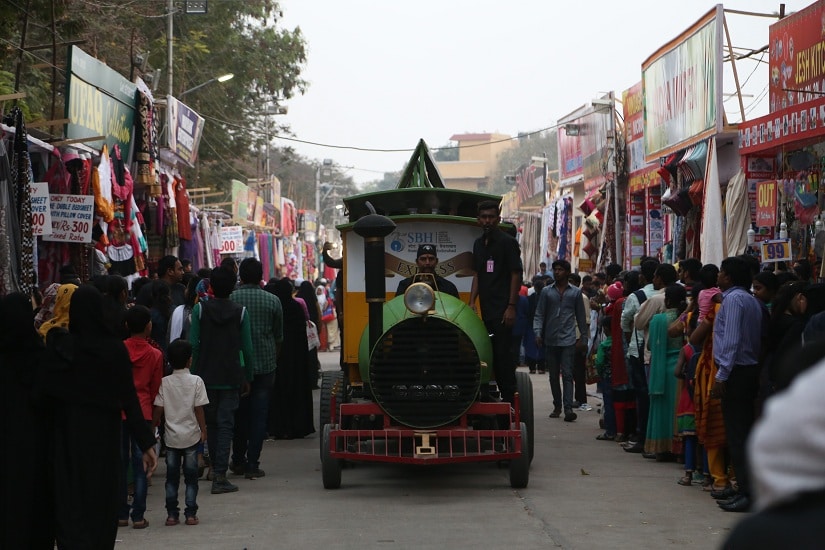 NVN Charyulu narrows it down to the symbiotic relationship modern-day citizens have with their cities. He says, "Till the early 90s when television became a regular source of entertainment, people used to look forward to Numaish, just like they would for festivals. Many come to relive their younger days when they used to visit with friends and family. It is a reminder that while many things change, some remain constant."
But it's not just the visitors who have been regulars across generations. Mohsim Bhai's family, which hails from Kashmir, has been putting up a stall selling woolen garments since the early 1960s. He recalls, "The entry fee was 10 paisa back then and for us, it was more a vacation than work, because we were kids. We used to sleep in the stall itself and most people knew each other on a first name-basis. The stalls were basic and there were zero amenities, but it was a pleasanter era."
The modern day Numaish
Today, there is an app for the exhibition, a dedicated police force, sniffer dogs and 32 CCTV cameras within the grounds to keep track of visitors. This year, the organisers are hoping for a Swachh Numaish too, with the shopkeepers boasting of Paytm accounts and card swiping machines. (2017 was a tough year for the expo, which was reeling under the effects of demonetisation.)
In 1956, the Exhibition Society was registered under the Companies Act, as a non-profit organization and to this day, they support over 30,000 students spread across 18 colleges in Telangana. With the prices ranging from Rs 10 to Rs 10000, there is something for everyone.
This local institution is almost a way of life for Hyderabad's global citizens. This chaotic carnival celebrates everything in its folds — haggling customers, the cacophony of loudspeakers and the frenzy of Indian families on an outing. It is perhaps this all encompassing warmth which ensures that 78 years after it was first started, for the first 45 days of every year, Hyderabadis are always bound to ask each other, "Numaish gaye kya?"
Updated Date: Feb 07, 2018 18:59 PM