LIC's shareholder activism will be joke of the century
If everything goes as per the Securities and Exchange Board of India's plan, insurance companies will assume the guardianship of corporate governance in India.
According to a report in the Economic Times, the capital markets regulator has approached the Insurance Regulatory and Development Authority (IRDA) urging it to prod insurance companies to play an active role in improving the corporate governance practices in listed companies.
Insurers, being key participants in the equity markets, hold significant stakes in many companies. The ET report says Life Insurance Corporation of India (LIC) itself holds assets over Rs 13 lakh crore.
The Sebi wants the Irda to put in place disclosure norms on their voting record, a la the ones it had devised for mutual funds. Sebi had mandated MFs to disclose their voting record after it noticed that they were passive endorsers of many controversial corporate decisions.
Sebi wants Irda too to do something similar, which, it thinks, will help improve corporate governance in the country.
Nobody can find fault with this idea. In fact, this is very important and is in line with global standards.
Moreover, like Shriram Subramanian, founder and managing director of InGovern Research Services, India's first proxy advisory and corporate governance research firm, says in the report, "institutional investors have a fiduciary responsibility to unit-holders to actively monitor their investments and demand higher corporate governance standards in investee companies".
So, definitely, insurers can play a key role in bringing about improvement in corporate governance.
If the move materialises, more than any other insurer, it is LIC-referred to as the state-owned insurance behemoth-that will come into focus because of its high stakes in various companies.
Interestingly, what this also means is that at the receiving end of its shareholder activism, if at all it musters enough courage, will be its own promoter, the government.
And probably, the first company in which it should raise a stink should be public sector explorer ONGC, a company which has seen significant erosion of value because of the government's subsidised fuel pricing regime, which has continued for years.
ONGC is just one example. It will be difficult to spot a public sector company which has not witnessed shareholder wealth erosion due to political and government intervention.
Another baffling fact is that LIC itself has been party to the government's corporate mis-governance.
Consider this: In March 2012, against all odds, LIC subscribed to 90 percent of ONGC's stake on auction which otherwise would have been a flop show of first degree. The action had raised questions as to whether it is right for insurer to use investor funds to help the government save its face.
Another case in point is when the government forced the insurer to buy stakes in government-owned banks such as Syndicate Bank and Bank of Maharashtra as the government did not have enough funds to infuse into them.
Subsequently, global credit rating agency Moody's had downgraded LIC, saying "increased investment in ONGC and increasing investment in public sector banks are credit-negative" for it.
Sebi seems to be inspired by Rajiv Takru, the secretary of financial services, for whom throwing stones from the glass house is a habit.
Earlier, at a conference in Mumbai, he chided banks for being "reckless" and "casual" towards lending.
"We are in a sorry state of affairs. There has been a huge disregard for the fundamentals of the financial system by respectable people. While doing due diligence for loans of hundreds or thousands of crore, the least we expect you is to do due diligence of the company's balance sheet. But there is a percentage of people who have a casual approach to non-negotiable things (in banking) like financial data," he said.
Interestingly, on the same day as Takru's rant appeared in newspapers, another report in the Mint also talked about the objections the State Bank of India has raised with DGCA against giving another national airline permit to G.R. Gopinath, a pioneer in aviation.
It is to be noted that the bank has Rs 1,600 crore exposure to Kingfisher Airlines, which is grounded from October.
Later in an interview to the Economic Times he also stressed on the need for LIC to don the mantle of a shareholder activist.
If Irda indeed listens to the Sebi and Takru, and mandates an activist role to LIC, it will essentially be running with the hare and hunting with the hound. It will also be the best example of a conflict of interest, which will neither boost corporate governance nor induce confidence in investors.
Opinion
The solution to the international Khalistani problem, now witnessing a rapid resurgence within Indian borders, is to stem the flow of foreign funds and propaganda with the assistance of fellow democracies
Opinion
The Economist's tone reflects the colonial attitude of its country of origin, Britain, towards an erstwhile subject.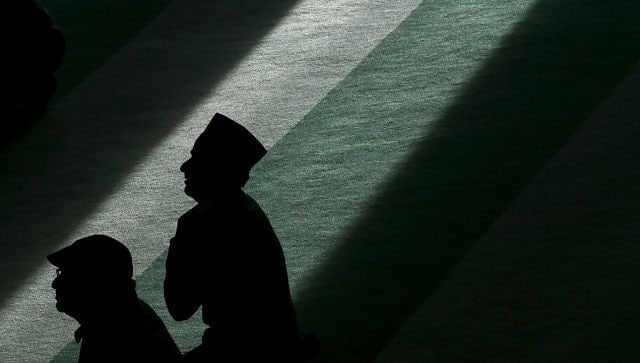 Opinion
We need to realise that religion is a map that helps bring us to the door of spirituality; we can either open the door or wander aimlessly looking for God