Zaira Wasim molestation case: Accused's lawyer argues POCSO section inapplicable as there was 'no sexual intent'
The defendant's advocate in the Zaira Wasim molestation case argued that legal conditions for apply POCSO Act were not fulfilled in the case.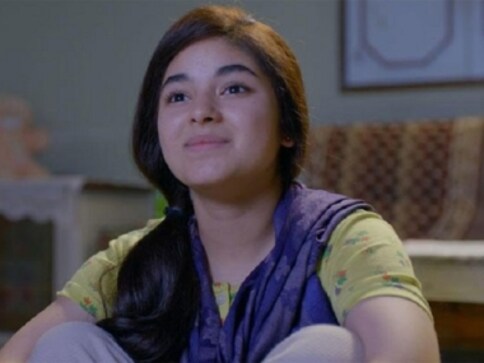 After the prosecutor in the Zaira Wasim molestation case asked the court for a 14-day police custody of the accused, the defendant's advocate argued that legal conditions to apply the Protection of Children from Sexual Offences (POCSO) Act were not fulfilled in the case.
According to media reports, the police had filed a sexual assault case against an airline passenger after 17-year-old Bollywood actress Zaira Wasim said the male passenger molested her during a New Delhi-Mumbai flight. The accused has been identified as 39-year-old Vikas Sachdeva, a senior executive at an entertainment firm in Mumbai. Wasim alleged that a "middle-aged man" brushed his feet repeatedly against her back and neck while she was asleep.
In Mumbai's Dindoshi court on Monday, the accused's advocate Harminder Anand argued that his his client is "innocent" and has been "falsely implicated". He said that Sachdeva did not know who was sitting in front of him and has been falsely implicated, perhaps for publicity, according to a report on The Times of India.
"The actor and her mother never complained to crew or airport authorities. Her Instagram clip shows that his left foot was on the window and doesn't mention anything about his right foot. For the first time, remand application mentions his left foot being on the armrest and the right foot being scrubbed on the back and neck... It appears to be an afterthought by a legal mind as the minor first said she was not interested in filing any complaint," he added.
Anand added that Sachdeva had gone to Delhi for a funeral and was returning home by the night flight, said a report in The Indian Express.
"He was in mental and physical agony and had asked the airline staff not to disturb him. In his sleep, he did not know where his leg went," said Anand.
The judge noted Anand's arguments that Section 7 of the POCSO Act has been wrongly applied, as there are no allegations of touching of the private body parts of the victim, as are punishable under the section, said The Times of India report.
Anand argued that there was no allegation of sexual intent, to which the assistant public prosecutor, Munna Inamdar, replied that when Sachdeva touched the accused's neck and shoulders, that was indicative of shamelessness and sexual intent.
The Free Press Journal reported that Inamdar had argued that the police needed time to record Sachdeva's statement and to ascertain whether he is a repeat offender. To this, Anand replied that Sachdeva has no past criminal record. After hearing the arguments, the judge remanded Sachdeva to police custody.
Widespread public outrage
The issue sparked public outrage after Wasim was seen sobbing in a video she posted on Instagram after getting off the Air Vistara flight. She alleged that she was attacked by the passenger seated behind her. "He kept nudging my shoulder and continued to move his foot up and down my back and neck," Wasim said in the post. "Is this how we are going to take care of girls?"
Wasim, who shot to fame through her role as a child wrestler in the 2016 blockbuster Bollywood drama Dangal, saw immediate support from fans and public figures like Jammu and Kashmir chief minister Mehbooba Mufti and former chief minister Omar Abdullah.
Local media quoted the suspect's wife, Divya Sachdeva, as saying her husband was innocent and that he was returning from a funeral and had been asleep on the flight. She accused Wasim of having made the allegations for publicity. "We as a family are completely shattered. My father is an ex-army officer and my husband is an income tax officer's son. We respect women. She (Zaira) is making an allegation for publicity to get the limelight. He had gone for the condolence prayer of his real mama. He was in trauma and shock. He was exhausted and just wanted to sleep. Every time women needn't be right. Men can be innocent too," said Divya, according to a News18 report.
Local media reports also said the National Commission for Women has asked the airline to explain why the crew did not step in to help the actress.
With inputs from Reuters
Entertainment
Over the period, the superstar has served us with some of the finest, uniquely written, and authentic characters in his films. Be it PK from PK, Rancho from 3 Idiots, DJ from Rang De Basanti, Mahavir Singh Phogat from Dangal, and his latest Laal from Laal Singh Chaddha.
World
A video of the incident has gone viral since then, sparking a social media outrage with netizens demanding strict action against the perpetrators
World
A Pentagon report on reported assaults at the Army, Navy and Air Force academies shows an overall 18% jump in assaults reported by students compared with the previous year