Xi Jinping threat looms over river Teesta: Time for India to engage in water diplomacy, counter China's advances
If India wishes to safeguard its status in South Asia and ascend globally to rival China, it is high time that it engages in active water diplomacy.
Bangladeshi prime minister Sheikh Hasina's fresh assertion that India "must not worry" over increasing China-Bangladesh camaraderie at a three-day Bangladesh-India media dialogue in Dhaka in late February 2018 throws light yet again on India's equations with its neighbours as China – led by the ambitious Xi Jinping, whose presidency might get extended infinitely – deepens its presence in South Asia.
Citing the failure to signing a bilateral Teesta river water sharing agreement as the only point of 'dissatisfaction' in India-Bangladeshi relations during her rule, Hasina has rapped India to "have good relations with its neighbours, including Bangladesh".
The Teesta flows for 414 kilometres through the Indian states of Sikkim and West Bengal, and the Bangladeshi division of Rangpur, before emptying into the Brahmaputra. She supports the livelihoods and survival of 30 million people. Perennial, rain-and-snow-fed, and with extremely variable flows throughout the year, the Teesta has been a bone of contention between two countries.
India's unilateral dam building in the upper reaches of the Teesta combined with climate change effects has adversely affected the river's flow downstream, especially in the dry season, affecting thousands of farmers, fishermen and boatmen in both countries.
Bangladesh, the downstream riparian, has demanded a fair share of the Teesta waters in the dry season and minimum guaranteed flows throughout the year in the form of a treaty signed and ratified by both countries.
China is just four kilometres away from Tso Lamo, the Sikkimese lake from which the Teesta originates. Sikkim, the uppermost riparian of the Teesta, was an independent kingdom under the protection of India until 1975 when it merged into India as a state. It served as a buffer between India's vulnerable Chicken's Neck* and an assertive China.
With the merger of Sikkim, India lost the buffer but gained strategic territory and the uppermost reaches of the Teesta river basin. China is not a riparian of the Teesta, but its proximity to the Teesta river basin and its increasingly distorted equations with India against the backdrop of its increasing global assertiveness give it a unique leverage over the Teesta.
It is also one of the reasons why India should accelerate signing the Teesta treaty, especially before Bangladesh holds national elections at the end of this year.
Chinese influence in the Teesta river basin and South Asia
China's influence in South Asia is on a steady and strategic rise. Through initiatives such as (to name a few) the China-Pakistan Economic Corridor (CPEC) with Pakistan, the Hambantota Port deal in July 2017 with Sri Lanka and multiple partnerships, including collaboration over the Maritime Silk Road with Maldives, China is swooping into South Asia, repeatedly undermining India's influence and hegemony in its own neighbourhood.
On this background, Bangladesh's steadfast friendship is increasingly crucial to India. However, Bangladesh has not been able to resist Chinese economic strength and support. In November 2016, China and Bangladesh signed defence deals worth USD 25 billion, but less than a year later, Bangladesh hesitated to enter a defence purchase deal worth $500 million with India.
This is a telling indicator of China's growing hold on Bangladesh. In addition, since 2006, the two countries have also been cooperating on the Brahmaputra basin; China provides hydrological data on the Brahmaputra to Bangladesh for free, while India is required to pay for it.
India lags in establishing meaningful and comprehensive joint water cooperation on the Teesta and other transboundary rivers it shares with Bangladesh. This fact gives China an edge over India and can certainly dim, if not offset, India-Bangladeshi relations. China is increasing its investments in Bangladesh, and with the latter's participation in the One Belt One Road (OBOR) initiative, the possibility of China buying out Bangladeshi alliance in the foreseeable future cannot be ruled out.
India's relationship with China totters on many fronts, but few are as visible as border disputes. The stare-down at the Bhutanese Doka La plateau near east Sikkim in 2017 was peppered with aggressive rhetoric from both sides; at one point, Chinese state-controlled media called upon Chinese citizens to support a "pro-independence movement" in Sikkim.
However, this thread of rhetoric did not gather steam and two months later, the tension ended – temporarily – with both countries pulling back their troops. However, Doka La is simmering again. While it is neither the first nor the last flashpoint on the 4000 kilometre-long China-Indian border, its geopolitical importance to India must extend beyond its proximity to the Chicken's Neck and to the fact that it is located so close to the Teesta river basin, a resource that is at once vital and disputed.
China is known to wield hydro-hegemony much more effectively than India, and it will not forsake the chance to use or manipulate the Teesta issue in deepening its footprint in South Asia.
Water cooperation, an innovative diplomatic tool
India might be the South Asian hydro-hegemon and the upper riparian on the Teesta, but it cannot sustain classic upper riparian dominance for long. India needs Bangladesh as much as, if not more than, Bangladesh needs India. Under an increasingly powerful Chinese gaze, India must do what it can to maintain its stronghold and expand its soft power in South Asia.
India's democracy, secularism and non-expansionist image can come to its rescue. Ian Bremmer, American political scientist and foreign policy expert, characterises Chinese influence as "a Beijing consensus" which is "not multilateral but rather hub and spoke; it's a whole bunch of smaller countries that aren't serving a common ideology or worldview. They are instead becoming increasingly reliant on, and supplicants to, Beijing."
While most South Asian countries are aware of this fact, they hesitate in turning to India as a viable contender to China due to China's economic and technological superiority. Further, China has recently been hailed as the "only country... with a clear geostrategic vision", while India continues to struggle with the non-aggressive, pacifist identity it has conventionally propagated at the global level and the formidable world power it aspires to be. This dearth of clarity also contributes to its neighbours' confusion and consequent hesitation.
As a country that aspires to be a global power, India needs to build a clear vision of what it wants to be in the eyes of South Asia and the rest of the world. It can fashion water into an effective diplomacy tool which is non-autocratic and non-aggressive, but at the same time, conducive to India's natural hegemony by vesting India with soft power.
Comprehensive water cooperation yields multi-faceted benefits for all riparians which extend to inclusive economic development, climate change resilience, improved bilateral relations, and greater cultural bonding. By taking a lead in diffusing these benefits in its neighbourhood, India can go a long way in expanding its socio-economic and political influence in a manner that is both subtle and more permeating than can be achieved with conventional hard power.
A stable, climate resilient, economically sound and politically friendly South Asia is in India's interest; track-one diplomacy and conventional economic and military hegemony have often failed or yielded limited results, hence the innovative use of water as a diplomatic tool is worth a shot.
Bangladesh's geostrategic location for connecting India to its North East and South East Asia, support in fighting South Asian terrorism, shared cultural linkages and developmental challenges with India, and steadfast friendship are excellent reasons why India should take the initiative in establishing meaningful transboundary water cooperation with Bangladesh. And what better to start with than the Teesta?
The Teesta is the fourth-largest but only one among 54 transboundary rivers flowing from India to Bangladesh. While the India-Bangladeshi Joint Rivers Commission is already functioning and the two countries have been cooperating over the Ganga River for more than two decades, neither of the two can be deemed as holistic and effective.
The Teesta could be a good start – to revamp the JRC and turn it into an effective River Basin Agency embracing all the developmental, environmental and cultural aspects of shared water resources, to extend water cooperation to all 54 rivers, and to transform the bilateral initiative to a multilateral mechanism involving Nepal, Bhutan and even China.
India must seriously reconsider the traditional viewpoint it has had towards transboundary water resources. In water lies the opportunity to generate and wield soft power while collaborating to enable equitable and sustainable development. It can help India establish a regional hegemony which is more acceptable to its neighbours and capable of resisting Chinese dominance while accruing all-round and sustainable development for its people.
If India wishes to safeguard its status in South Asia and ascend globally to rival China, it is high time that it engages in active transboundary water diplomacy. The Teesta can be a good, fresh start.
*The Siliguri Corridor, popularly known as "Chicken's Neck" is a narrow strip of land connecting the north-eastern states of India with the rest of the country and is important and sensitive on multiple levels.
The author is a trans-boundary water conflicts researcher. She has recently worked on water conflicts in the Teesta River basin.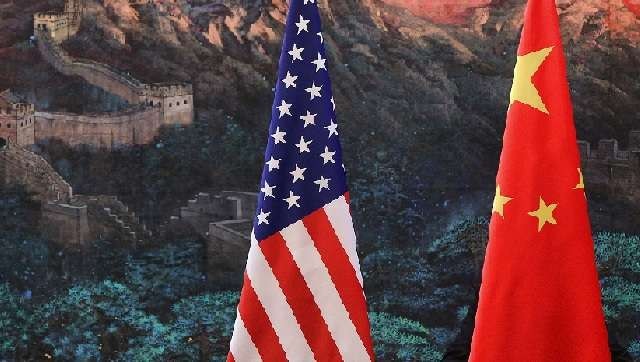 World
Sweeping theories for the supposed advantages of one system or the other over climate change and the COVID-19 pandemic have been of little help in predicting how these crises would play out
World
China Communist Party's military wing, the People's Liberation Army, has started conducting live-fire exercises near the Pingtan islands off Fujian province
India
Xi said that he attaches great importance to China-India relations, and stands ready to work with Murmu to enhance political mutual trust