World Day Against Child Labour 2017: UN says 170 million kids being exploited; governments need to step up
A recent UNICEF report highlighted that children account for more than half the world's refugees even as they comprise only a third of the world's population.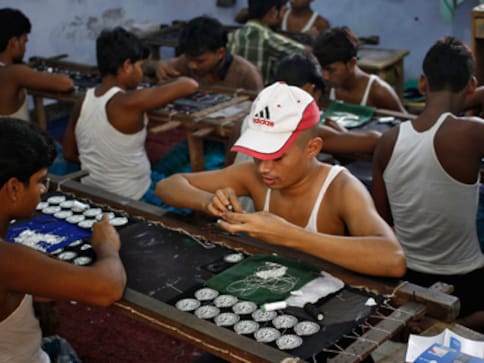 A recent United Nations Children's Fund (UNICEF) report highlighted that children account for more than half the world's refugees even as they comprise only a third of the world's population.
Many of them and their families — from conflict-ridden nations such as Syria, Afghanistan, Somalia and Myanmar — have sought refuge in India.
The United Nations High Commission of Refugees (UNHCR) has estimated that in 2016, there are around 29,000 refugees and 6,000 asylum seekers in India. The largest groups hail from Myanmar, Afghanistan and Somalia. India has also given refuge to a large number of minorities, including Tibetans and Sri Lankan Tamils.
The UNICEF report emphasises how 50 million children have either migrated to another country or have been displaced internally. Syria and Afghanistan account for the largest number of child refugees who have fled to try and rebuild their lives. Many of these children end up in the hands of human smugglers and traffickers only to suffer the worst forms of abuse.
But if there are children suffering displacement due to violence, even larger numbers of child migrants in Asia, and India are suffering displacement due to social and economic reasons. Professor Shantha Sinha, an anti-child labour activist and former chairperson of the National Commission for Protection of Child Rights, says that during her tenure as commissioner she met with several children from Bangladesh, Afghanistan, Myanmar and Nepal.
"These children had no citizenship and no rights. Locals would say that these are not our children, so we can exploit them. I would insist to them that children are children, regardless of borders. We need to create social concern about them in order to make our system more sensitive to their needs. Unfortunately, children are not a priority for Indian democracy," Sinha lamented.
"In Meghalaya, children from Nepal were working in the coal mines. This is exploitation," added Sinha.
India has one of the largest population of child migrants. Many of them are victims of trafficking. Recently, the Delhi Police arrested Affaq Husain and his wife Saira, kingpins of a child-trafficking racket which forced thousands of vulnerable girls from Nepal and the 24 Parganas district in West Bengal into the flesh trade.
Following the 2015 Nepal earthquake, Husain went to Kathmandu with his key aides. He posed as an educationist, toured the most vulnerable areas and asked parents to send their daughters with him to India. He assured them that they would be educated and cared for. The girls were subsequently smuggled into five brothels he owned on GB Road in New Delhi.
During the past 15 years, Husain and Saira trafficked over 5,000 girls. Each girl was sold for up to Rs 5 lakh. When the law finally caught up to them, the couple was found to have Rs 10 crore in their bank account and assets worth over Rs 100 crore.
The CBI also, some months ago, unearthed information about a human trafficking racket which highlighted how 8,000 women were transported to Dubai via Delhi. But this is only the tip of a very large iceberg. Advocate Anant Asthana, who works in the area of juvenile justice says, "The trafficking industry is very well organised. Many people profit from it. No wonder its tentacles are growing bigger and bigger."
The National Crime Records Bureau (NCRB) has collated data which shows that human trafficking cases have increased by 38.3 percent over five years — from 2,848 cases in 2009 to 3,940 cases in 2013 — in contrast, the conviction rate for such cases has declined by 45 percent: From 1,279 convictions in 2009 to 702 convictions in 2013.
The data further revealed that in 2013, maximum crimes (65.5 percent) were registered under the Immoral Traffic Prevention Act 1956 whereas Procuration of minor girls (Section 366-A) accounted for 31.1 percent of crimes. These figures further show that cases under Section 366-A have surged dramatically over five years, from 237 cases in 2009 to 1,224 cases in 2013 — a 416 percent increase — which means minor girls are increasingly vulnerable.
Not only is human trafficking on the increase but traffickers are increasingly targeting minors. Delhi-based Subash Bhatnagar, who heads the National Platform for Domestic Workers and is chairperson of the National Campaign Committee for Construction Labour rues the fact that, "increasing numbers of minor girls are being trafficked."
"Most of them are being brought from Assam, Bengal, Jharkhand and Odisha. But there are also large numbers of girls from Nepal and Bangladesh who are being trapped," Bhatnagar adds.
Explaining the modus operandi of the traffickers, Asthana says," Most of the time, girls are betrayed by girls from their own community. A well-dressed girl from their community will arrive and promise to help them find jobs in Delhi or some other metropolitan cities. The girls who live in great poverty are obviously happy at the chance of improving their prospects and are willing to go with them. But once they leaves home, they are vulnerable to sexual exploitation by strangers. The main problem is that even when these girls are rescued by government agencies, they do not want to return to their homes. Interventions by NGOs remain limited and largely inadequate," Asthana says.
Asthana believes young boys are as much victims of exploitation as girls. He cites the example of a 13-year-old boy from Bangladesh who was arrested for attempting to murder an aged couple who had employed him.
Asthana says, "An aged couple picked him up from an agency. He'd had scarcely worked there for a couple of days when the people running the agency asked him to poison the couple's food because they wanted to rob them. The boy initially refused, but relented after they threatened to kill him. He was given a white powder and told to put it in their food. He put in a small quantity and threw the rest away. The couple fainted after eating the spiked food. Thankfully, they did not die. I fought the boy's case. His parents were sent for and he was ultimately repatriated to Bangladesh."
UNICEF is investigating the various factors that are driving children to move from one place to another. Data shows that refugee and migrant children continue to face poverty and exclusion in the countries where they have sought asylum.
Census data from 2011 confirms the extent of migration. It shows an annual inter-state migration of about 5 to 6.5 million between 2001 and 2011. Railway passenger data
analysis suggests an annual inter-state migration flow of close to 9 million since 2011. Clearly, rising growth after the 1980s has led to an acceleration of labour migration. Traffickers are using all means to accelerate these flows.
Nobel prize winner Kailash Satyarthi, head of Bachpan Bachao Andolan rues how the last four years have seen an increase in child labour. He says: "The United Nations warned in 2016 how nearly 170 million children were being ruthlessly exploited. The last decade has seen the death of 10 million children in conflicts, and has pushed another six million into exploitation."
Rishi Kant, who runs NGO Shakti Vahini, has been working tirelessly to promote human rights and against child trafficking for the past three decades. Kant says: "Whenever the police mounts a rescue operation, the traffickers, madams and pimps on GB Road receive a tip-off.  The minors are immediately shifted to Meerut, Jaipur and Agra. When the situation cools down, they are brought back. The police and other enforcement agencies have to take steps to out think  these criminal elements."
With 12 June being World Day Against Child Labour, it is imperative that governments and societies all over the world join hands to halt the slave trade.
World
Thirty-year-old Lynn Thant, not his real name, started the underground newsletter and gave it the edgy name Molotov to appeal to young people.
Lifestyle
Through this fortnightly column, Tales From TJ Road, Bachi Karkaria tells the story of Mumbai's metromorphosis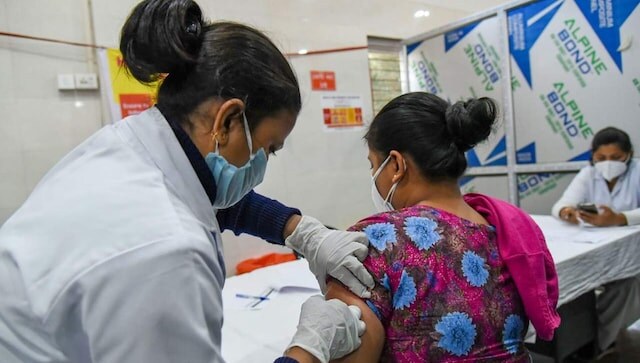 India
The Central and the state governments must move more quickly than they have to contain a potentially disastrous situation