Venkaiah Naidu expresses 'anguish' over frequent disruptions in Rajya Sabha, cancels dinner with Upper House MPs
Anguished over disruptions in the working of the Rajya Sabha, Chairman M Venkaiah Naidu on Tuesday cancelled a dinner he was to host for members of the Upper House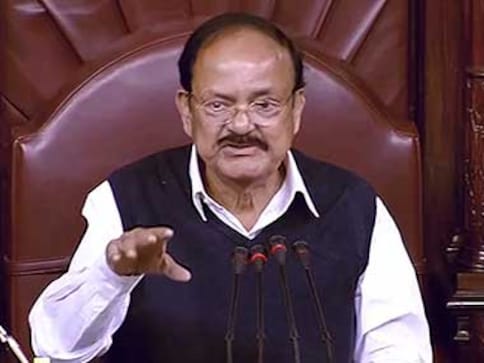 New Delhi: Anguished over disruptions in the working of the Rajya Sabha, Chairman M Venkaiah Naidu on Tuesday cancelled a dinner he was to host for members of the Upper House on Wednesday.
According to sources, preparations for the dinner were completed last week. Naidu had even spoken to the president, the prime minister, the leader of the House, the leader of Opposition and floor leaders of various parties whom he had invited.
Invitation cards were kept ready.
Naidu had expected the House proceedings would normalise by Tuesday.
At a meeting with the floor leaders of various parties in his chamber on Tuesday, the RS Chairman conveyed anguish over the ongoing stalemate in the House and informed them of his decision to cancel the dinner.
Naidu was of the view that it would not be appropriate to go ahead with the dinner with the House not functioning for over two weeks, the sources said.
He had planned an Andhra Pradesh special dinner, with specialist cooks called from the state.
It is learnt that he also refused to inaugurate a badminton tournament for members of Parliament at the Constitution Club last week.
World
Macron scolded the office of Prime Minister Boris Johnson for making public a letter that the British leader sent to the French leader on Thursday
India
The prime minister in his address said the traditions and arrangements of the Parliament and Legislative Assemblies should be Indian in nature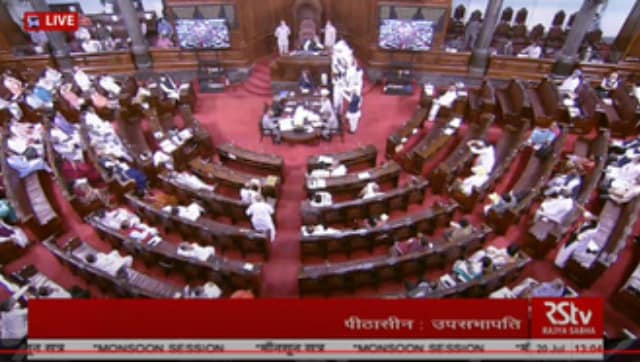 Politics
Previously in 2020, eight MPs were suspended which was the second-highest number.