UDAN launch: India's low-cost flying scheme to take off after Narendra Modi sets the wheel rolling on Thursday
Prime Minister Narendra Modi will launch the 'UDAN' scheme which is aimed at boosting regional connectivity starting with low-cost flights on three routes Shimla-Delhi, Kadapa–Hyderabad and the Nanded-Hyderabad sectors
New Delhi: Prime Minister Narendra Modi will launch on Thrusday the "UDAN" scheme which is aimed at boosting regional connectivity with low-cost flights.
Tomorrow PM @narendramodi will flag off the first UDAN flight under the Regional Connectivity Scheme, on Shimla-Delhi sector.

— PMO India (@PMOIndia) April 26, 2017
Modi will also flag off a flight on Shimla-Delhi sector as also on Kadapa–Hyderabad and the Nanded-Hyderabad sectors, the PMO said on its official Twitter account on Wednesday.
Modi will launch the scheme from Shimla.
UDAN ('Ude Desh ka Aam Naagrik') is a first-of-its-kind scheme globally to stimulate regional connectivity through a market-based mechanism, the PMO said in a tweet.
"To make air travel accessible to citizens in regionally important areas, the "Ude Desh ka Aam Naagrik: RCS (regional connectivity scheme) was launched in October 2016," it added.
The UDAN Scheme is a key component of the National Civil Aviation Policy (NCAP) which was released on 15 June 2016.
"Airfare for a 1-hour journey of appx 500 km on a fixed wing aircraft or for a 30-minute journey on a helicopter would be capped at Rs 2,500," the PMO said.
"This with proportionate pricing for routes of different stage lengths and flight duration," it said.
While in Shimla, the Prime Minister will also address a rally at the historic Ridge Maidan.
This will be his first visit to Shimla after becoming the Prime Minister. He had visited the capital of Himachal Pradesh last in 2003 when he was the Chief Minister of Gujarat.
However, it is his second visit to the state. Last year, he had addressed a BJP rally at Mandi.
Modi was in-charge of organisational affairs of Himachal Pradesh for eight years till 2002.
Politics
When asked whether a Dalit would be his successor, the 78-year-old said, 'The BJP high command shall decide on it. I am not the one to take any calls.'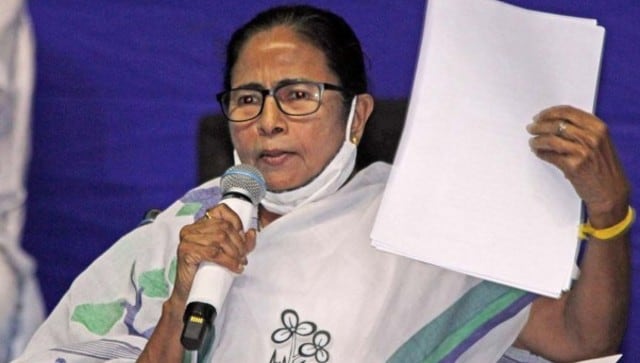 Politics
All this in the backdrop of #AbkiBaarDidiSarkar trending on Twitter, thus further fuelling rumours about a United Front.
Politics
People of Assam have voted for the BJP for the second consecutive term as they have realised that there is no place for 'aatankwad' (insurgency) and 'andolan' (agitation) in the state, Shah asserted