Two BR Ambedkar statues vandalised in Uttar Pradesh, Yogi Adityanath asks officials to ensure peace isn't disrupted
Two statues of Dalit icon BR Ambedkar have been vandalised in different parts of Uttar Pradesh, police said
Lucknow: Two statues of Dalit icon BR Ambedkar have been vandalised in different parts of Uttar Pradesh, police said on Saturday.
In wake of the incidents, Chief Minister Yogi Adityanath instructed all district magistrates and district police chiefs to ensure that there was no repeat of such incidents.
Of the two incidents in the past 24 hours, one took place at Trivenipuram locality of Jhusi in Allahabad where a statue's head was chopped off while the other was reported at Siddharthnagar's Gohaniya where the hand of a statue was found broken.
Locals staged a demonstration against the vandalism in Siddharthanagar, demanding immediate arrest of the miscreants. Police officials told IANS that a case has been registered in both incidents.
In a missive to all district officials, routed through the home department, the chief minister said all efforts should be made to ensure that communal peace and harmony was not disrupted.
He also asked officials to involve public representatives and influential people of the areas in their efforts to ensure such incidents do not take place.
Find latest and upcoming tech gadgets online on Tech2 Gadgets. Get technology news, gadgets reviews & ratings. Popular gadgets including laptop, tablet and mobile specifications, features, prices, comparison.
India
Accordig to district officials, over 1.50 lakh people in Kaisarganj, Mahsi and Mihipurva tehsils of Bahraich have been affected while 171 houses have been damaged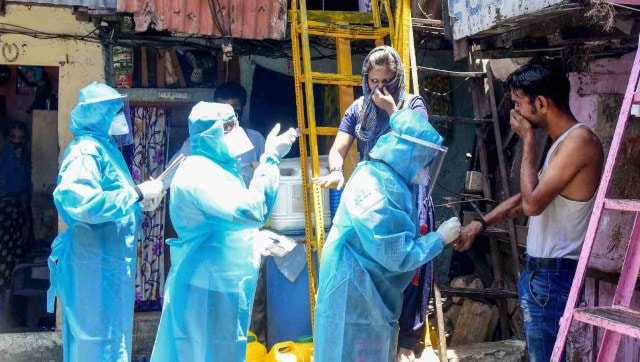 India
According to the state government, the number of active cases is now at 43,654, while 63,402 people have been discharged from hospitals after treatment
India
Taking cognisance of the incident, Chief Minister Yogi Adityanath asked Gautam Buddh Nagar police commissioner Alok Singh to reach the spot.