TM Krishna at Tata Literature Live 2018: To be political is to be engaged and empathetic
At the heart of both art and activism is the idea of vulnerability — of surrendering oneself and being fearless, said TM Krishna at Tata Literature Live!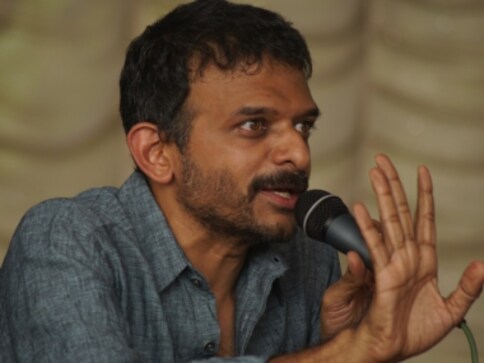 The serene expression on TM Krishna's face on the afternoon of 16 November was a complete antithesis of the events that had occurred merely 24 hours before. An event in Delhi where he was to perform, organised by the Airports Authority of India (AAI) and SPIC MACAY, was cancelled in the wake of opposition from right-wing accounts on Twitter. They raised an objection to his involvement, citing his political views. "I don't know if it is divine intervention or mere coincidence," he said during his talk at Tata Literature Live!, "that the subject I will be speaking about today is 'Art & Activism'."
Though he has been called an ideologue by many, TM Krishna openly rejected that tag right at the start of his talk; in fact, he shows a resistance towards any sort of label, because of how limiting they can be. "The artist has to be a floater – some who hopes to cross limitations, hopes to take up the challenges that come up during ideation, in the spirit of finding something precious." The label that is most in vogue these days is that of an 'activist' — typically associated with anyone who takes to the streets to shout slogans — which the musician described as a flawed way of thinking.
"Activism is not a job title. It is not a function or profession," he said.
He says that one of the problems with the way art is understood today is that it is often simplified to being something pretty – something that's beautiful, that you attach value to. "We have to perceive it with more complexity. Art is no accident, it is a human endeavor. Why did humanity think of this endeavor? Why are there paintings on the walls of huts of the poorest people? Humans realised that there is some effect that art has some effect on us, and I think that is where the spirit of art lies."
Also read on Firstpost: No country for TM Krishna: India has plenty of room for sycophants, but none for a musician with spine
For that moment, in the intersection of the individual and the art, something spectacular and profound happens, he says. "It can be a moment of revelation, if the artist allows it to be. When we engage with art, we come into contact with that part of us which is non-judgmental and capable of empathy. Art is empathetic. There can be no art without empathy. Empathy allows you to be detached from the equation of the experience and still share in the feeling, he says. When people practice art, they experience that possibility within themselves. And it is from that possibility that I stand before you with an extra little tag – that of an activist," he said.
He spoke about how he arrived at one of the greatest questions he has had to face: Why was it that he was unable to retain all the feelings associated with and resulting from art once he got off stage? Was it even possible to do so, to retain that sense of empathy? Another question he had to joust with was about the art itself: Was it just cultural habituation? "Was it practised by and limited to a certain class of people? Is it all just an illusion? I realised that I was asking questions about identity, about community, about communication. This is when my work went beyond being just music."
But he found that beyond these constrictions and conventions, there was still something precious about the music. "Which means that the music can still transcend, even after I ask the difficult questions," he concluded.
He spoke candidly about two types of fear that he has confronted over the course of his career. The first of these is aesthetic. "I feared if there would come a day when I wouldn't find any meaning in art if I continued asking questions… Would I find that it is purely a form of upper caste hegemony?" The second fear is a professional one. "I wondered about whether I had an audience, because people criticised me for practicing 'impure' music, for 'destroying culture'."
To Krishna, the very fact that we are alive is enough to call ourselves activists. "Being alive and aware and responsive is part of being an activist. If you don't engage with yourself and the world, are you alive?" he asked. To feel, in his opinion, is not to belong to one type of identity. It is to engage with and feel for things that are beyond and outside of one's identity. The spirit of activism is to feel for people you don't associate with. "And isn't art the same experience?" he asked.
He said that art and activism have overlaps, that they are intrinsically linked to each other. At the heart of both institutions is the idea of vulnerability, he said. The kind of vulnerability where one is completely stripped of connections to all the psychological and social systems that govern community identities. "Art can happen only in freefall – the kind where there is no limit." The most difficult thing about vulnerability is fear about the lack of control, he says.
"We are designed to control, and art asks for the very opposite of this tendency. It demands that you surrender and lose control. It asks for fearlessness as a way of being, where one is fully enveloped in that state."
Today, activists are seen as being anti-national or anti-establishment, he argued. If you are fighting against caste, it is assumed that you know nothing about the Manusmriti. If you are an environmentalist, it is assumed that you are against development. This is true of anyone who asks difficult questions and acts on this line of questioning, he added. He spoke of the work being done by Bezwada Wilson and the Safai Karmachari Andolan for manual scavengers. "Isn't he asking for vulnerability, to notice the unnoticed in society?"
Also read on Firstpost: To lose TM Krishna to intolerance, is to lose ourselves; only an annihilate vanity can make this sacrifice thinkable
"The idea that art is 'transformative' or 'transcendental' is rubbish. Human beings created art, it didn't fall from the sky." Just as art is man-made, so are the resultant power mechanisms, he says; the tools used to exclude people who are different from the group that claims to have an ownership on the art. This group also promotes the notion that to have access to art, outsiders must be like them, because they are superior. An artist's objective, instead, should be to find the ugliness in the beautiful, to find what troubles us, he said. "There is then the hope that art may happen."
Dancer Sonal Mansigh, who was to perform at the same AAI event, wrote in the Indian Express that TM Krishna's views "are not those of an artist but those of a political activist." In a sort of rebuttal to such criticism, the singer said that there is activism in all of his performances. He said that when people say that they are 'only musicians', that they stick to 'Carnatic traditions', they still dress a certain way, they behave a certain way on stage, and they choose to sing certain songs. "This is still a political and social statement, entrenched in class, gender, caste, language, dialect and even regional identity. The biggest danger art faces is the claim that it is apolitical. We need to politicise art. To be political is to be engaged," he said.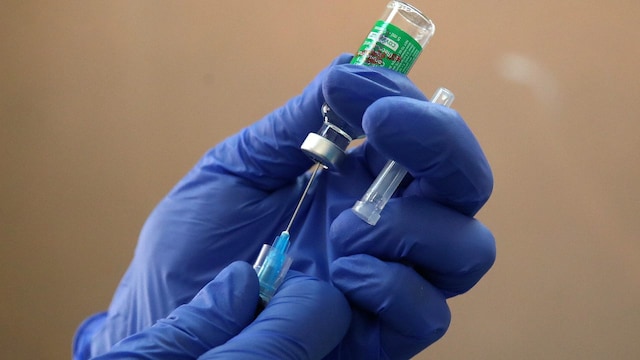 India
According to the health ministry, 206.21 crore doses of COVID-19 vaccine have been administered in the country so far under the nationwide COVID-19 vaccination drive
India
The case, suo-moto filed by NIA on 5 February last year, relates to the activities of the JeI members, who were collecting funds domestically and abroad through donations which were used in "violent and secessionist" activities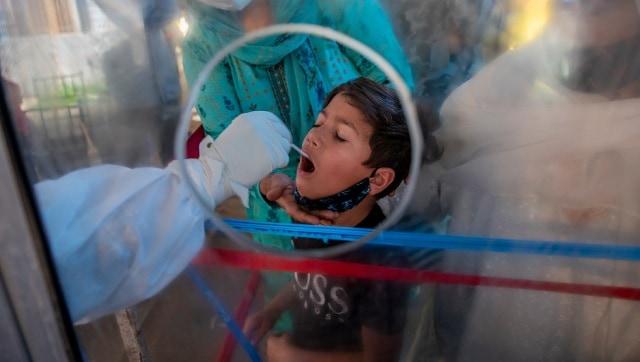 India
The daily positivity rate is at 6.14 per cent and the weekly positivity rate stands at 4.64 per cent, according to the health ministry