Three abducted Jammu and Kashmir special police officers killed by Hizbul Mujahideen terrorists in Shopian
In Jammu and Kashmir, militants had kidnapped three Special Police Officers (SPOs) and one police personnel after barging into their houses on Thursday night.
Three of the Jammu and Kashmir policemen who were abducted in Shopian district on Thursday night have been killed by terrorists on Friday. Militants had kidnapped three Special Police Officers (SPOs) and one police personnel after barging into their houses on Thursday night. NDTV reported that one policeman escaped with "help from the villagers".
The bodies were recovered from an orchard in Wangam area, more than a kilometre away from the village the policemen were abducted from. Police said the residents of Batagund village had chased the terrorists and urged them not to abduct the policemen, but the militants fired a few shots in the air and threatened the villagers.
Police identified the dead as constable Nissar Ahmed and two special police officers — Firdous Ahmed and Kulwant Singh — from Kapren and Heepora areas of Shopian district. With this incident, the terrorists have specifically targetted native Kashmiris in the state's police force, say reports.
"We have lost three of our brave colleagues in a barbaric terror strike. Our tribute to the three martyred jawans...," a police spokesperson said. "We condemn this inhuman act and assure that all the culprits shall be dealt under law," he added.
Jammu & Kashmir: Three policemen who were kidnapped by terrorists in south Kashmir's Shopian, found dead. pic.twitter.com/OV9xwHrDBn

— ANI (@ANI) September 21, 2018
Nissar Ahmed was working with the armed police, Firdous Ahmed, who was under process of being converted to constable, served in the Railways. Kulwant Singh was posted with Kulgam police.
The terrorists had also kidnapped the brother of a police constable but he was let go later. A Twitter handle purportedly belonging to the Hizbul Mujahideen group has claimed responsibility for the abduction and killing. Security agencies also believe that militants from the outfit are behind the killings.
The shock news of the killing of the three men prompted at least two police personnel to issue video messages announcing their resignation from the force. The killings are believed to have triggered panic in the lower ranks of the police department with at least two policemen issuing video messages dissociating themselves from the force.
"My name is Irshad Ahmad Baba and I was working as a constable in the police.  I have rendered my resignation...," said one of them in a video being widely circulated on social media. Tajalla Hussain Lone, an SPO, said he had resigned from the police department on 17 September and was issuing the video to put to rest any doubts that he had done so. Police officials refused to comment on the resignations, saying they would verify the information.
The killings come days after Hizbul Mujahideen commander Riyaz Naikoo, in a video, warned the SPOs and called for their resignations. Naikoo said if they don't resign, terrorists "would be forced to" harm or kill them. The Union Home Ministry was reportedly worried after the video surfaced which came a day after an Army personnel was shot dead by the Hizbul Mujahideen.
According to India Today, Naikoo, in the video had said that he wanted to assure the SPOs working in the state that the Mujahideen "did not want to kill them", and demanded that they "resign for their own safety".
Former Jammu and Kashmir chief minister and PDP leader Mehbooba Mufti expressed her outrage on Twitter. "Three more policemen have lost their lives to militant bullets. Outrage, shock & condemnation will be expressed by all of us on expected lines. Unfortunately, it brings no solace to the families of the victims," she said. The Centre's muscular policy, she added, was not working at all with the rise in kidnapping of police personnel and their families. "Dialogue, the only way forward seems to be a distant dream for now," she tweeted.
The policemen were abducted nearly three weeks after terrorists had abducted relatives of policemen from various places in south Kashmir on 30 August. The relatives were later released. At least eight people whose relatives worked in Jammu and Kashmir Police had been abducted. Naikoo had purportedly claimed responsibility for the abductions in a 12-minute video, issuing a three-day deadline for the release of all relatives of terrorists who were in police custody.
The 30 August abductions happened after the NIA arrested the second son of globally-wanted terrorist Syed Salahuddin, leader of the Hizbul Mujahideen group. Salahuddin's son was arrested on charges of receiving secret funds.
With inputs from agencies
Politics
From prominent faces like Sushmita Dev and Jitin Prasada jumping ship to a mass exodus in Uttar Pradesh, the Congress party has gone through crisis after crisis this year.
India
Terrorists may attack with little or no warning, targeting tourist locations, transportation hubs, markets/shopping malls, and government facilities, the advisory said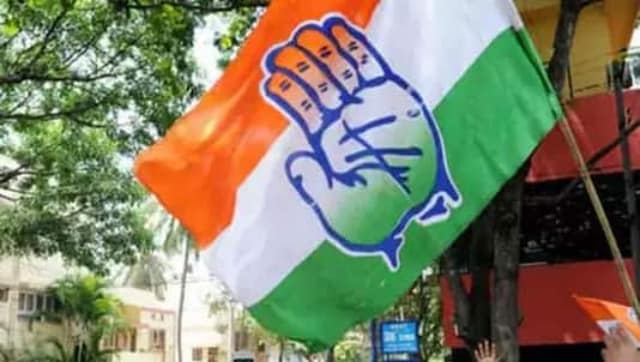 Politics
The leaders charged in the letter that the "hostile attitude" of the party leadership compelled them to resign from all party posts and also trained their guns at state unit chief