Theories of ISI hand in Amritsar attack not too far-fetched; Pakistan's spy agency has history of backing militancy in India
Since the Amritsar attack, there have been several news reports quoting intelligence sources claiming that there have been attempts to revive Pakistan-sponsored terrorism in Punjab.
An attack on a Nirankari congregation on the outskirts of Amritsar on Sunday, that left three dead and at least 20 injured, has various quarters debating the possible perpetrators of the crime. On Wednesday, the Punjab Police arrested one of the two "turbaned", bike-borne men who had lobbed a grenade at the gathering at Nirankari Bhawan in Rajasansi village.
However, even before CNN-News18 reported that the suspect had claimed that Happy Singh 'PhD' alias Harmeet Singh, a handler for the Inter-Services Intelligence (ISI) — Pakistan's spy agency — was the mastermind behind the attack, there was speculation abound over which group could be involved.
The attack in Amritsar came as a surprise as Punjab was already on alert following intelligence reports that six to seven Jaish-e-Mohammed terrorists had entered the state and were "planning to move towards Delhi".
While investigators have dismissed the hand of terrorist Zakir Musa — chief of the Jammu and Kashmir-based Ansar Ghazwat-ul-Hind, a terror outfit linked to the Al-Qaeda — they have not ruled out a "terror angle". However, it was Chief Minister Amarinder Singh's statement that they could not ignore the "possible involvement of ISI-based Khalistani or Kashmiri terror groups" that hit headlines and triggered speculation on whether the Amritsar attack was orchestrated by forces across the border in Pakistan and its army.
Since the grenade blast near Amritsar, there are been several news reports quoting intelligence sources claiming that there have been attempts to revive Pakistan-sponsored terrorism in Punjab. The Intelligence Bureau and Research and Analysis Wing (R&AW) has reportedly shared multiple inputs on Sikh militant outfits, such as the Babbar Khalsa International, Khalistan Commando Force (Panjwar faction), International Sikh Youth Federation, Khalistan Tiger Force and Khalistan Liberation Force, which are believed to be under pressure from the ISI to revive militancy in Punjab.
Furthermore, the National Investigation Agency had also claimed to have found a common link between all the six killings of Hindu leaders in Punjab over the past year and a half. The agency said these killings were part of a larger conspiracy by the ISI to incite trouble and bring to life the Khalistani movement in Punjab.
The incidents being reported from Punjab are reminiscent of the activities from the 1980s, which culminated into the Indian Army's Operation Blue Star at the Golden Temple in Amritsar. This led to the subsequent assassination of the then prime minister Indira Gandhi by her Sikh bodyguards, which was followed by the anti-Sikh riots across the country.
Club the incidents in Punjab with the militancy in Jammu and Kashmir, and one would wonder whether there's more to the theories than mere speculation and whether there, indeed, is a Pakistani hand behind the violence in both Indian states.
"Pakistan has been the biggest perpetrator of terrorism in India and has taken every opportunity to fan radical forces in the country," former Director General of Police of Jammu and Kashmir, K Rajendra Kumar, writes for The Print. "With mass stone pelting for the first time in 2010, Pakistan began to derive its strength through organising people."
"As far as Punjab is concerned, militancy never died down completely. The attack on Lieutenant-General KS Brar (retd) in London in 2012, or the attack on a Jalandhar police station in September this year, or the arrest of Kashmiri students in Jalandhar when explosives were recovered from them are all examples of persistent militancy. So it would be naïve on our part to think the Khalistani movement has died down."
Kumar's opinion adds to the multiple theories of Pakistani forces trying to revive militancy in Punjab, no matter how many times Islamabad rejects this claim. The theories include reports that ISI is using social media to influence youth and radicalise them against India to stoke violence in the border states of Punjab and Kashmir, and that it was also training members of the Khalistan Tiger Force to create unrest in Punjab.
Given the spy agency's history of trying to foment trouble in India and support any and all anti-India activities, it may not be too far-fetched to believe the theories of the ISI's involvement in the Amritsar attack and also that it was trying to rebuild a Khalistani militant base in Punjab by lending a helping hand to Sikh radicals.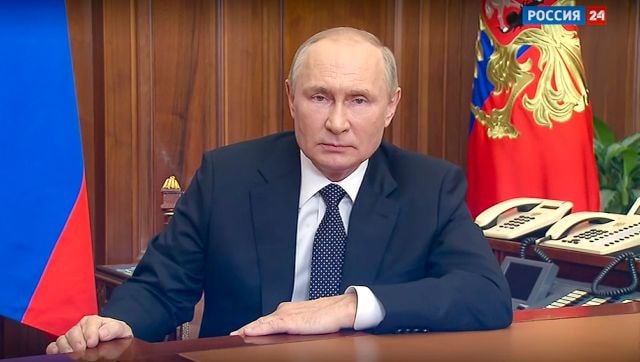 Explainers
Vladimir Putin on Wednesday, ordering Russia's first military mobilisation since World War Two, warned Moscow would respond with the might of all its vast arsenal if the West continued its 'nuclear blackmail'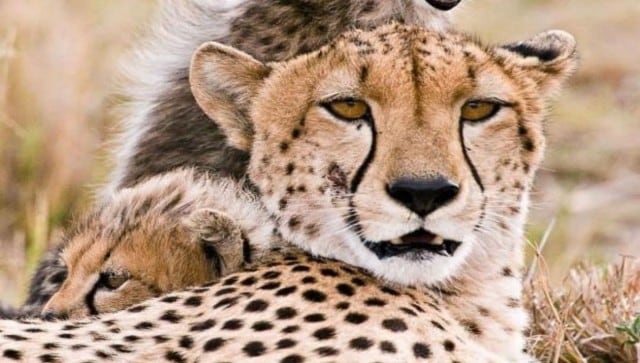 Explainers
Some say the presence of leopards in Kuno National Park could pose a problem for the big cats, while others point to reports of camera traps being removed and remain wary of poaching. But authorities say these lines of thinking miss the big picture
India
The terror module was jointly handled by Canada-based gangster Lakhbir Singh alias Landa and Pakistan-based gangster Harvinder Singh Rinda, according to police