Supreme Court says paramilitary forces must check cattle smuggling to Bangladesh
Paramilitary forces and the local administration in the districts bordering Bangladesh should be involved in preventing cattle smuggling, the Supreme Court said on Tuesday.
New Delhi: Paramilitary forces and the local administration in the districts bordering Bangladesh should be involved in preventing cattle smuggling, the Supreme Court said on Tuesday, directing the Centre to finalise the rules.
A bench of Chief Justice J S Khehar and Justice D Y Chandrachud said the Centre has already prepared draft rules to prevent cattle from being smuggled to Nepal and same rules, when finalised, will be applicable to Bangladesh as well.
"We have already done for Nepal. The same rules will apply for Bangladesh also. Para-armed forces alongwith district administration will be involved to ensure that there are no smuggling of cattle to Bangladesh," the bench said.
The apex court asked the counsel for the Centre to specify the status of rules which were to be formulated in pursuance of its direction to protect cattle smuggling to Nepal and posted the matter for further hearing after summer vacation from 10 May till 2 July.
The Centre had on Monday told the apex court that a unique identification number for animals has been suggested by an expert panel to evolve a mechanism to stop trafficking of cattle across the Indo-Bangla border.
The committee, set up in pursuance of the court order, has recommended having tamper-proof identification of cattle by using polyurethane tags and a state-level database may be uploaded at a website which may be linked with a national online database.
The issue before the apex court also included concern over smuggling of cattle to Nepal for being sacrificed at the Gadhimai festival, held once in five years, and a petition relating to it filed before the festival in 2014.
The petition concerning trafficking of cattle to Bangladesh was filed by Akhil Bharat Krishi Gosewa Sangh. A similar plea was filed by animal rights activist Gauri Maulekhi, seeking directions to the Centre and states like Bihar, West Bengal, Uttarakhand and Uttar Pradesh, which share the border with Nepal.
The Centre had on Monday informed the court that the government has considered the recommendations of the committee and the court may now pass directions based on them to states as the issue fell in the state-list of the Constitution.
The panel, had said, "The committee recommends that Chief Secretary of respective states to regularly monitor the performance of various departments of the state governments, including RTO, state police and animal husbandry department and ensure prevention of cattle smuggling/illegal/ transportation of cattle by way of periodic reports.
"At the central level, monitoring could be done by Ministry of Environment and Forest and Climate Change (MoEF&CC)/Department of Animal Husbandry, Dairying and Fisheries (DADF)."
"Ministry of Agriculture, Government of India, has devised a method of tamper-proof identification of cattle using polyurethane tags with a unique identification number sequence. This may be made mandatory for all cows and their progeny throughout India for all cattle that is owned. Already mass tagging of cattle for insurance purpose is being done by livestock development boards and animals husbandry department of state governments," it suggested.
It has also said that each animal has to be tagged with a unique identification number with proper records of identification details like age, breed, sex, lactation, height, body colour, horn type, tail switch and special marks.
It had said that the Foreign Trade (Development and Regulation) Act read with Export-Import Policy (Exim policy) of India mandates that cattle can only be exported from the country with a valid licence from the regional licensing authority.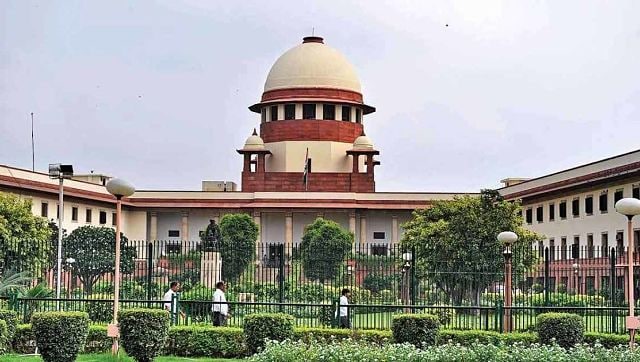 India
The apex court pulled up the state government for giving in to traders' pressure by granting relaxations ahead of Bakrid and said it disclosed a "sorry state of affairs"
India
The West Bengal chief minister also urged Opposition parties to come together to defeat the BJP in the 2024 Lok Sabha elections
India
Uttar Pradesh Chief Minister Yogi Adityanath has urged that only a minimum number of people should participate in the yatra and directed strict implementation of COVID-19 norms