Suicides due to pesticide poisoning: Activists slam 'delaying tactics' as UK study stresses need to ban toxic chemicals
Late last year, the issue of pesticides took centre stage in the national conversation as at least 40 people had died after accidentally inhaling them.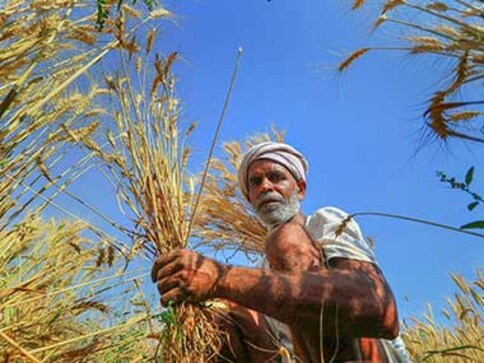 In India, at least 14,341 people killed themselves using insecticides in 2014. The following year, the number increased by nearly 70 percent to 23,930. From 10.9 percent in 2014, the percentage of suicides involving insecticides went up to 18 percent in 2015, according to data from the National Crime Records Bureau. However, official figures do not reflect reality. A study on suicide mortality in India put the number at nearly 50 percent. "Poisoning, mostly from pesticides (chiefly organophosphates) used in agriculture, was the leading method of suicide in both men and women, corresponding to about 92,000 deaths nationally at ages 15 years and older," reads the study. This is more than 250 suicides a day, in India alone.
Across the world, one person commits suicide using pesticides every 40 seconds, according to Centre for Pesticide Suicide Prevention (CPSP), a philanthropically funded research and policy initiative within the University of Edinburgh, UK. The best way to prevent these suicides is to ban highly hazardous pesticides, the CPSP wrote to the Centre on 30 May. "Most persons who engage in suicidal behaviour do not want to die, with suicide serving as a response to psychosocial stressors. A large proportion of pesticide suicides are impulsive, with a person contemplating suicide for less than 10 minutes. If a person is prevented from using a highly lethal method, they may use a method with lower lethality, with an increased chance of survival, or the suicidal impulse may pass," reads the their expert submission to SK Malhotra, Agriculture Commissioner, Department of Agriculture & Family Welfare Ministry of Agriculture and Family Welfare, Government of India.
Malhotra is heading a committee that was set up in October 2017, with a two-month tenure, to evaluate objections and suggestions received in response to a gazette notification on banning/phasing out of certain pesticides. The notification itself was based on recommendations given by the Anupam Verma Committee, which were further reviewed by the registration committee that Malhotra now heads.
After comments were received in response to the notification in December 2016, the government had set up a committee at the end of March 2017, headed by JS Sandhu, the then deputy director general (crop science) in Indian Council for Agricultural Research (ICAR). This committee was asked to submit its report within one month. However, Sandhu did not finalise a report, and he retired in July 2017. Three months later, in October, SK Malhotra took over.
The Anupam Verma Committee was set up in 2013 to review 66 pesticides used in the country but banned elsewhere, and to make recommendations on whether to ban these pesticides. In 2015, the Verma committee recommended that 12 highly toxic pesticides should be banned from 1 January, 2018, and six more should be phased out by 1 January, 2021.
In March 2018, the Supreme Court passed orders specifying 19 June, 2018, as the deadline for the evaluation to be finished, and for a decision to be taken by the Ministry of Agriculture's committee (incorrectly referred to by the government counsel as the Dr JS Sandhu Committee, even though he had retired by then). The court further ordered that subsequent implementation of the decision should take place within 15 days.
"Forming committee after committee is a delaying tactic being adopted by the government. I don't understand why the government is dragging its feet to simply implement a decision that it took in 2015," said Kavitha Kuruganti, convenor of Alliance for Sustainable and Holistic Agriculture (ASHA). Following the deaths of at least 40 farmers due to pesticide poisoning in 2017, Kuruganti and other farmer activists petitioned the Supreme Court on the inordinate delays in banning at least 99 pesticides that are banned in more than one other country and 104 pesticides that are banned in at least one other country in the world. "The government doesn't seem to realise the magnitude of the problem. Hundreds of farmers are killing themselves every day, and the government cannot afford to be this lax. It looks like it is under pressure from the pesticide industry," said Kuruganti.
Implementing legislations to limit the use of highly toxic pesticides has been a highly successful approach to suicide reduction in countries like Sri Lanka, Bangladesh, and South Korea, where small-scale farming is common, said Centre For Pesticide Suicide Prevention.
Sri Lanka saw a 70 percent reduction in suicides over 20 years after the ban of several pesticides. "After the introduction of highly hazardous pesticides (HHPs) into small-scale rural agricultural practice in the 1960s, the suicide rate increased from 5/100,000 people older than 8 years to 57/100,000 in 1995," reads their expert submission. Taking note of the increasing suicides, the Pesticide Registrar of the island country banned parathion and methylparathion in 1984. Eleven years later, all WHO Class I toxicity pesticides were banned in 1995. "There was a sudden, rapid fall in total suicides from that time. Subsequent bans of WHO Toxicity Class II pesticides endosulfan (in 1998), dimethoate, fenthion, and paraquat (in 2008-2011) have led to further major reductions in case fatality for pesticide poisoning and suicides," reads their report.
Late last year, the issue of pesticides took centre stage in the national conversation as at least 40 people had died after accidentally inhaling them. Several theories were floated on why so many accidents happened in 2017 alone — including good rains, subsequently taller crops causing farmers to spray pesticides upwards. However, of the 40 who died, 12 had inhaled Monocrotophos. In 2013, the same pesticide was responsible for the death of 23 children in Bihar when a vessel used to store pesticides was inadvertently used for cooking. This highly toxic pesticide, which the UN asked India to ban as early as 2009, is still easily available across the country. While it is banned in at least 46 countries, Anupam Verma thinks the onus is on farmers, and not the government. "I have seen farmers sitting on the back of tractors and spraying openly without any protection for themselves. But, given such a large number of deaths at one time, there has to be more to it than just spraying. Just by spraying, people would not die because antidotes are available" he told Firstpost in an earlier interview. Nevertheless, monocrotophos is in the list of 12 pesticides that were to be banned by 1 January this year. Six months later, they are still available.
Despite several attempts to contact, SK Malhotra was not available for a comment.
also read
Explainers
Tipu Sultan, the 18th Century Mysore ruler, slept in a hammock suspended from the ceiling of his locked bedchamber with this sword by his side. Found in his private apartments after his defeat at the battle of Seringapatam in May 1799, it was previously owned by Vijay Mallya
Explainers
Bernand Arnault, who owns LVMH – which includes luxury brands such as Louis Vuitton, Moet & Chandon, and Christian Dior – saw a considerable drop in his fortune after shares of the conglomerate declined five per cent on Tuesday. Arnault's net worth is currently at $192 billion
Explainers
The term 'comfort women' has been given to people that were forced to work as sex slaves by the Japanese Army during World War II. It comes from the Japanese word ianfu – which combines the Chinese characters 'comfort or solace' (i-an) and woman (fu)