Yavatmal cotton farmer deaths Part 1: Blame games galore as toxic pesticides continue to claim lives
It is mostly landless labourers who put their lives at risk to earn anywhere between Rs 250 to Rs 500 a day.
Editor's note: At least 18 farmers have died over the past three months in Maharashtra's Yavatmal district, allegedly owing to a toxic pesticide they were exposed to. Firstpost asked Karthikeyan Hemalatha to file a series of reports on their deaths and the practice of un-monitored pesticide use in this cotton-growing region.
The folks of Yavatmal believe they know exactly who 'invented' cotton. Guttsam rishi (saint). A painting of this rishi sitting on a tiger skin is displayed in a temple in Sawargaon village in Yavatmal. He is spinning yarn -- making thread out of fluffs of cotton. Today, cotton is the single most grown crop in the district. Yavatmal also has the highest area of land under cotton cultivation. If only Guttsam rishi knew how cotton farmers are faring now.
Blue walls and asbestos tiles adorn Pratiksha Gajanand Fulmali's house. Her father died on 1 October and she has quickly come to terms with his death. She is now worried about the family's future and the education of her siblings.
"We have taken a loan of Rs 80,000 to repair our house. Not a single rupee has been paid back," said Pratiksha, who is just going to graduate. Her father was one of the 34 farmers who died after inhaling pesticides in Vidharbha region; 18 of them were from Yavatmal. Fulmali had gone to the fields to spray, on a day that started like any other. By 5 pm, he was vomiting and had diarrhea. He was taken to a public health centre in Sawargaon and then to a rural health centre in Kalamb taluk. When even this proved inadequate, he was rushed to the district hospital in Yavatmal. After being unconscious for 12 days, the 52-year-old breathed his last. The ex gratia amount of Rs 2 lakh will not be enough, Pratiksha said. "The government needs to give me a job to provide for my family," she said. Fulmali was the sole breadwinner for the family and is now survived by his wife, two daughters and a son.
While Yavatmal has been a hotbed of suicides among cotton farmers, death by inhalation of toxic pesticides is a growing trend. "It was just another hot and humid day when he went out to spray. While he is particular about washing his hands before eating and having a shower after coming home, there was no way he could have stopped himself from inhaling the pesticides he was spraying," said Sham Rao Madavi, father of Deepak Madavi who died on 31 August.
Deepak is survived by his 24-year-old wife and nine-year-old daughter. On the day of his death, Deepak had mixed at least two deadly pesticides: 20ml of Monocrotophos and 20ml of Metosystox. "Farmers are feeling desperate about saving their infested crops and about recovering their substantial investments on each season and therefore, resorting to various misadventures," said a convener of Alliance for Sustainable and Holistic Agriculture (ASHA), Kavitha Kuruganthi. "Blaming the victim is not the right thing to do, although a full blame game is on, including accusations of drug and alcohol abuse among pesticide sprayers," she said. The pesticides that took Deepak's life still lie in the front yard of his house.
It is mostly landless labourers who put their lives at risk to earn anywhere between Rs 250 to Rs 500 a day. Of the 18 who died in Yavatmal, only six were spraying in their own fields. The rest were working for someone else.
"To earn Rs 500, I go for two shifts of at least four hours a day. I earn Rs 25 from each tank of spraying," said 24-year-old Mangesh Shravan Thakre. He was one of the few who wore gloves and face masks while spraying. But this gear did little to protect him, and he was admitted to the hospital. "I had lunch at around noon after which I started feeling nauseous. And before I knew what was happening, I was admitted to the hospital," he said. His friend Manoj Pundlikrao Sarade, 24, was also hospitalised after inhaling the pesticides he was spraying. Sarade said his memory was affected and vision has deteriorated. "I was in the ICU for three days and ended up spending Rs 42,000 on treatment," he said, holding a bunch of medical records as proof. Landless labourers like Thakre and Sarade find work for only two months in the year and are driven to desperation, left with little choice about the nature of work they do.
Even those with land are caught in the vicious cycle of pesticide use. As bollworms — the most persistent pest in cotton farming — grow more resistant, the only way forward seems to be the use of increasingly toxic pesticides.
"I have no choice but to go back to using these pesticides," said Srikant Nikhare who was admitted to the emergency ward and then spent a day in the ICU. He spent another seven days in the general ward with a catheter and saline bags. "I took the bus to Yavatmal town to get myself admitted. I lost my memory briefly and my vision deteriorated considerably," said the owner of 3.5 acres of land. Despite the scare of ICUs and catheters, Nikhare continues to use these pesticides.
Apart from the 18 who have died, 420 have been admitted since July and discharged at the Vasantrao Naik Medical College and Hospital, Yavatmal. As of 9 October, there were 23 patients admitted for accidental inhalation, of which three are critical and have been put on ventilators. Doctors at the hospital say they are seeing an increasing number of patients being brought in for pesticide poisoning through inhalation.
"Last year, we saw at least six people die because of inhalation. Some 176 were admitted," said head of the medicine department BS Yelke. Yelke has been working in the district hospital for 15 years now. He has single-handedly handled the highest number of farmer suicides and cases of accidental inhalation and ingestion of pesticides in Yavatmal.
When probed on what has been the trend over the years, he said, "We started collecting data classifying inhalation and ingestion only from 2016. While this last occurrence has been the highest, it is certainly not a new phenomenon in the district." He said that proper data classification of cases of ingestion and inhalation of pesticides will help state officials understand the magnitude of the problem. "In my experience, nearly 40 percent of the patients who come to our hospital are here because of pesticide inhalation especially in the months of September and October," said Yelke. This September, the hospital saw 1,278 patients being admitted. "Of this, 274 were due to pesticide inhalation and another 158 due to accidental ingestion," he said.
In a knee-jerk reaction to these deaths, several government agencies have initiated action. While the state government announced Rs 2 lakh as ex gratia to the families of the deceased, the National Human Rights Commission has taken suo motu cognisance of the issue and has blamed the state government's callous and negligent attitude as the cause of the deaths of farmers in the region. It has given the state government four weeks for its response. Local police stations have also lodged seven FIRs against local dealers. "We booked dealers for causing death due to negligence under the IPC (Indian Penal Code) and for selling pesticides without proper licenses under the Insecticides Act 1968," said agriculture officer in Yavatmal Pankaj Barde.
However, the dealers' association has distanced itself from these deaths. "We sell pesticides that are manufactured by companies which are then approved by the government. How are we responsible for the deaths?" asked founder and member of Maharashtra Fertiliser, Pesticides and Seed Dealers Association, Sudhir Bhau Sarade. The association held a district meeting on 9 October and passed a resolution absolving themselves of all responsibilities. More than 1,500 dealers were present at the meeting.
The local agriculture development officers collect at least 125 samples every year to ensure that pesticides are within acceptable norms. "Since 2009, we found that 24 samples were either above or below the prescribed ratio of active ingredients. We registered these cases at local courts, but not a single case has reached its conclusion," said Barde.
Fifteen years after the introduction of BT cotton in an effort to reduce pesticide use in the region, it is ironic that farmers are now in danger of poisoning and death by toxic pesticides. As the blame games between officials, dealers and pesticide companies continue, little is being done to regulate the industry or ban toxic chemicals, and the future of the farmers and farm labourers in Yavatmal looks bleak.
Read Part 2: No rationale behind poisoning, regulation of pesticides only solution, say activists
Read Part 3:  Data scarcity on pesticide poisoning major hurdle in finding corrective measures
The author is a freelance journalist based in Bangalore. He covers issues relating to the environment, climate change, agriculture and marine ecology. He was selected as a fellow with the Dag Hammarskjöld Fund for Journalists in 2015 to cover the UN General Assembly and international politics. He works for Greenpeace India as communications campaigner.
Subscribe to Moneycontrol Pro at ₹499 for the first year. Use code PRO499. Limited period offer. *T&C apply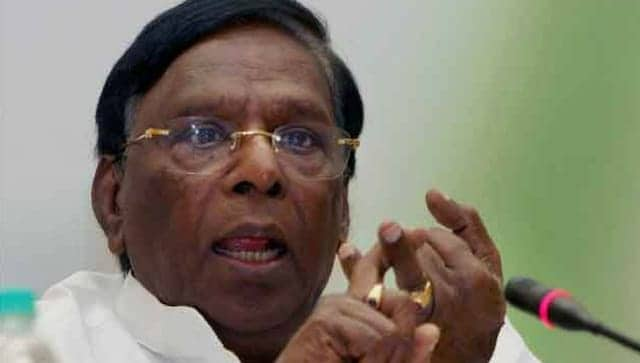 Politics
With the collapse of the Puducherry government, the Congress has lost its second government in a year after Madhya Pradesh
Politics
A floor test on Monday will decide the future of Narayanasamy's government, barely two months before the Assembly polls in the Union Territory are scheduled to be held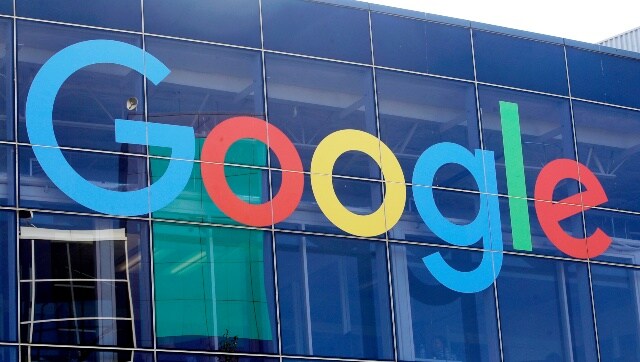 World
The Australian government is seeking to enact a 'News Media Bargaining Code' before the current session of Parliament ends on 25 February