Sonu Nigam, Abhijeet's lessons for celebrities: Indulge trolls at your own risk, lest you become one
Sonu Nigam and Abhijeet's case should be a warning to other celebrities. They must draw the line with their audience when they are on social media.
It's good that Sonu Nigam has bid adieu to Twitter. It would be interesting to see if the singer regains the quantum of respectability he lost as a public figure since joining the micro-blogging website. It is also good that the site has suspended the account of singer Abhijeet Bhattacharya. Because people who have heard his songs but haven't yet browsed through his acidic tweets would still remember him with some warmth and fondness.
One would like to recall them as brilliant entertainers, not as social media figures who nearly metamorphosed into trolls themselves by engaging with trolls for long. The latter have a way of bringing out the worst even in the most sophisticated of individuals, dragging them into the intellectual gutter they flourish in. Only the smart among the celebrities manage to establish the rules of engagement on social media with firmness. Sonu and Abhijeet, obviously, were not smart enough.
No, it has little to do with whether they subscribe to the ideology of a particular political party and express themselves on issues. The problem arises when they chose the wrong issues to wade into and cross the line between sophisticated and crass. Abhijeet is a repeat offender, but why must someone like Sonu back him with such passion on an issue concerning Jawaharlal Nehru University student Shehla Rashid? Surely, it took him rather long to realise that there was no balance, no sanity on Twitter – every sharp view attracts an even sharper counter view.
He simply does not get the point. As a singer his, as well as Abhijeet's, popularity cuts across barriers of class, community, age and gender. This is true of all sportspersons and everyone who excels in their chosen fields. The loyalty to them is unconditional and universal. Did anyone ever ask whether Sachin Tendulkar was a Hindu or Dilip Kumar a Muslim? It wouldn't have struck anybody's mind. However, if they expand their original identity to include something that has potential to divide, say politics, trouble begins.
That's one reason why if someone like Tamil superstar Rajinikanth enters politics, he may not remain the same person as earlier to millions of his ardent fans. If he joins a party, he becomes the party's property, and his universality takes a hit. That's perhaps the reason why hugely popular actors chose to float their own party. Rajinikanth, if at all he joins politics, is most likely to take this route. If Abhijeet and Sonu make their pro-Right-leaning clear, then they hurt followers who are anything but Right in their political leaning.
Celebrities enjoy a certain mystique which is enhanced by their distance from the masses. The more they get involved in the ordinariness of the latter, the more they lose the quality. They expose other aspects of their personalities which again may have a divisive dimension.
Intentionally or not, both Sonu and Abhijeet have displayed a clear tilt towards the divisive nationalist sentiment that is strong in the country at the moment. The support and opposition to it come out in all their ugliness on social media sites. In the process of their social media interactions, both have lost their mystique to some degree.
Both singers may have lost respect among their fans as well. This is something hard-earned and not many love to throw it away by silly indulgences. Now, can they regain it? A break from social media, forced in one case and voluntary in the case of the other, could indeed do them good. They can reconnect with the undivided audience with what they are good at, singing.
Their case should be a warning to other celebrities. They must draw the line with their audience when they are on social media. If they don't, they will turn into trolls sooner rather than later.
Find latest and upcoming tech gadgets online on Tech2 Gadgets. Get technology news, gadgets reviews & ratings. Popular gadgets including laptop, tablet and mobile specifications, features, prices, comparison.
World
Pakistan has its own system of indefinite detention and house arrest, where terrorists are kept far from the prying eyes of courts and the media
India
The politics of procession is an oft-repeated diatribe that becomes a convenient excuse to tarnish a certain community. However, what often gets buried under the reams of such atrocious literature is the fact that communalism does not express itself via politics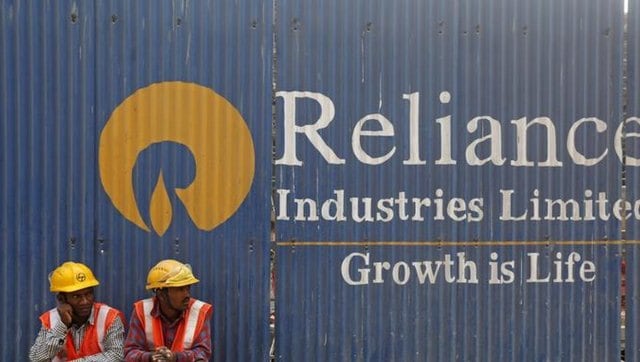 Business
It is the ingenuity and the resourcefulness of Indian entrepreneurs as well as family businesses that hauled us out of that era of scarcity and want.