Shashi Tharoor isn't one to use 'rodomontade' words: Here's what he definitely didn't mean, maybe
Twitter's decision of relaxing its character limit may have made purists rather angry, but one man overjoyed at the development must be Shashi Tharoor.
Twitter's decision of relaxing its character limit may have made purists rather angry, but one man overjoyed at the development must be Shashi Tharoor. He can finally use the five and six syllable words he's so fond of without fear of running foul of the word count.
And so we came to Thursday, by all means a calm and peaceful morning for Tharoor, who must have been chatting routinely with his gardener about the fuscous nature of some recently developed cereology, and asking if the cook if the paterfamilias has had the prosopagnosia diagnosed to a successful conclusion.
He also decided to take to Twitter to explain his strange way of talking to the world.
To all the well-meaning folks who send me parodies of my supposed speaking/writing style: The purpose of speaking or writing is to communicate w/ precision. I choose my words because they are the best ones for the idea i want to convey, not the most obscure or rodomontade ones!

— Shashi Tharoor (@ShashiTharoor) December 13, 2017
But even in the process of explaining how he chooses his words with precision, he ended up using "rodomontade", a word that has surely never been used in the history of Twitter (maybe it has, we are not really big on research).
In the moments that followed, as online dictionaries registered an unprecedented spike in traffic, we at Special Forces wept copiously at the plight of those who don't have access to a resource like Google. How are they to decode the meaning of their favourite Congress leader's words?
Being the kind souls that we are, we want to help them out in whatever way we can. The only problem, however, is that even we don't know what rodomontade means (even our computers are drawing red squiggly lines under it). Luckily our "idea-experts" after having some fine mushrooms (which may or may not have cost Rs 80,000 each) said, "Bro, if you don't know what a thing is, don't you kind of know what it is?"
Here then is a list of rodomontade most definitely isn't.
Cattle class: Shashi Tharoor certainly didn't intend to refer to air travel when he said rodomontade. For he already has a word for it: Cattle Class. As the Congress MP found out back in 2010, "expressing solidarity with the holy cows of the country" by travelling economy class may not be such a good idea.
Sweat equity: Remember when Shashi Tharoor used to own an IPL team? The outrageously named Kerala Tuskers are probably remembered more for their equally outrageous attire — a bright orange and purple combination? Even we know that's not a good combination. And our logo is basically a skeleton holding up a saree! But Tharoor, who at the time was a high-ranking member of the scam-now-speak-never Manmohan Singh Cabinet, eventually had to step down in a controversy that makes him break into a cold sweat every time the words "sweat equity" is mentioned.
Foreign policy: Shashi Tharoor may have forgotten what holy cows are, but the Congress party certainly hasn't. So when the MP raised had the temerity to criticise Jawaharlal Nehru's foreign policy, retribution was swift. The party closed ranks, and said "silence would have been golden". It's painfully obvious that given that episode, Tharoor wouldn't really rake up foreign policy again.
Visa: Visa power is something Tharoor shouldn't go get. Way back in 2008, after the 26/11 Mumbai terror attacks took place, Tharoor took to Twitter — yet again the same social media platform.... Are we noticing a pattern here? — and questioned the tightening of visa rules, saying the killers didn't have visas, and wondered if India was about to make itself a "less welcoming" destination for terrorists. And yet again, the Congress government of the time had to rebuke Tharoor, with then external affairs minister SM Krishna saying Tharoor shouldn't disclose foreign policy in public. Now Tharoor is nothing if not a good student. No way would he talk about foreign policy once told not to. Rodomontade clearly meant something else.
Chillar: We all know Tharoor is a man of humour. So when he found out that Manushi Chillar was the newly crowned Miss World, he couldn't resist making a pun on her surname. He even managed to slam the great financial panacea that is demonetisation in the same tweet! This being India, many found the remark offensive. And because women are otherwise so safe in Haryana, the state's women and child development minister Kavita Jain and the National Commission for Women immediately attacked Tharoor, forcing him to issue an apology tweet. The incident did however establish his punny skills, and marked him as a man who knows what he is talking about.
Interlocutor: It's rather baffling when you think about it, that Tharoor himself should be accused of not knowing the meanings of certain words. Or to assume he wouldn't use exactly the word he wanted to use. But back in 2010, when Tharoor said Saudi Arabia was a valuable interlocutor for India in the India-Pakistan dispute, he was flayed, with many people questioning if he wanted Saudi Arabia to be a mediator in this issue. Of course he didn't, he responded, schooling people on what interlocutor means, and also showing off his rather impressive grasp over words, their meanings, semantics, connotations, denotations, explanations, explications and expositions. Would such a man confuse interlocutor with rodomontade? We think not.
India
A hilarious trend has taken over Twitter where jilted lovers are revealing frivolous reasons for which they were friendzoned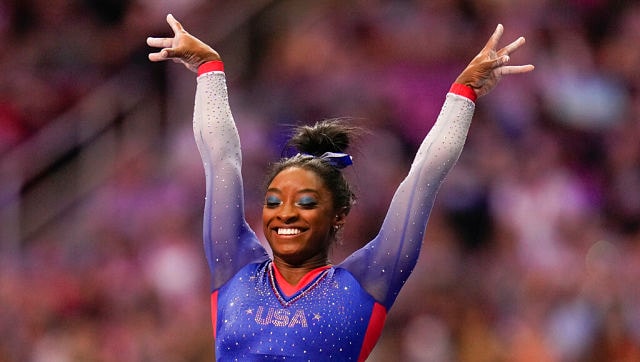 Sports
The reigning all-around champion — long-regarded as the greatest gymnast of all time — has become the first athlete to be awarded their own emoji on Twitter.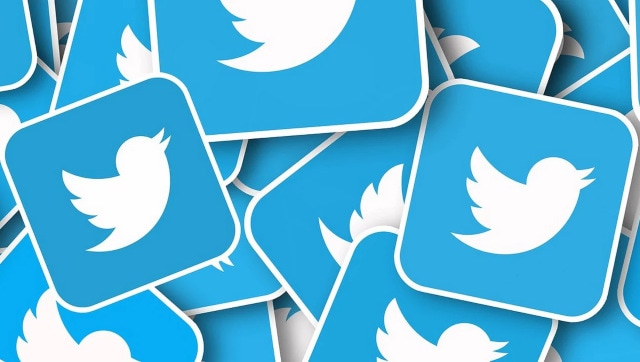 News & Analysis
The Delhi Police has sought details like the links shared on Twitter, accounts used to circulate such content, location and server details from where such content was posted, etc.