Shafat Ali Khan, private hunter tasked with 'taking down' tigress Avni, has history of run-ins with animal conservationists
The decision to seek Khan's services to shoot Avni dead had angered animal rights activists before the death of the tigress and led to an even stronger condemnation after she was killed.
"'Man-eater" tigress Avni was killed in Maharashtra's Yavatmal district on Friday night by sharp-shooter Asghar Ali, son of a controversial private hunter Nawab Shafat Ali Khan. The Maharashtra government had requested Khan to take down the tigress after the Supreme Court upheld the state Forest Department's shoot-at-sight order.
The decision to seek Khan's services had angered animal rights activists before Avni's death and led to an even stronger condemnation after she was killed. Possibly the most significant of these responses was that of Maneka Gandhi, Union minister and chairperson of NGO People for Animals.
"Shafat Ali Khan has killed three tigers, at least 10 leopards, a few elephants and 300 wild boar in Chandrapur, Maharashtra," she said on Twitter. "He is a criminal known for supplying guns to anti-nationals... I fail to understand why a state government should even bother about such a man let alone hire his services for illegal and inhuman acts."
Maneka also said Khan's son was not authorised to carry out Avni's killing.
Shiv Sena leader Aaditya Thackeray also said the person who killed Avni was a "bloodthirsty hunter". In a strongly-worded tweet, he said:
Let's rename the Ministry of Forests as Ministry of Poaching. It's anyway a sham! #Avni pic.twitter.com/NPFg9KLLz4

— Aaditya Thackeray (@AUThackeray) November 3, 2018
In a similar vein, People for Ethical Treatment of Animals (PETA) India released a statement, saying Avni was killed "illegally to satisfy a hunter's lust for blood", in contempt of court and in apparent violation of the Wildlife Protection Act.
Khan, however, defended his son's actions and was quoted as saying in The Times of India: "Ashgar Ali is a renowned shooter, conservationist and crackshot. We made a lot of efforts for 38 days to capture the animal in hostile terrain. Asghar Ali represented Telangana in several national competitions and he is an excellent horseman."
'Trigger-happy' hunter or 'social worker'?
Over the years, Khan has faced criticism from animal rights activists on several occasions. A 2016 report by Sanjay Singh in Firstpost quoted him as saying that he has killed over 250 nilgai in Bihar as part of "free social service". A few villagers had complained that the animals were damaging standing crops. At that time too, Maneka had criticised Prakash Javadekar, the Union environment minister at the time, and the Bihar government over the issue.
In 2005, the Karnataka CID (Forests) caught Khan for his shooting expeditions, which are punishable under the Wildlife Protection Act, 1972.  The case against him, however, was later dropped. KSN Chikkerur, who earlier held the charge of the Inspector General of the CID (Forest) was quoted as saying that Khan is a "very trigger-happy man".
Khan had claimed that the charges against him were baseless, and that he was caught in the crossfire between two ministers, referring to Javadekar and Gandhi.
However, past controversies surrounding Khan are not limited to allegations of poaching.
In 1991-92, the Karnataka Police had arrested him for allegedly supplying weapons to Maoists operating along the Andhra Pradesh-Odisha border. He was arrested along with Patel Sudhakar Reddy, a member of the Central Committee of the Communist Party of India (Maoist). Khan has also been accused of running illegal resorts.
Grandfather was 'honorary hunter'
Khan has reason to be at ease with being in the wild. His grandfather, Nawab Sultan Ali Khan Bahadur, was an honorary elephant hunter during the British rule, and his father, Nawab Arshad Ali Khan, too, was a target shooter. According to a report in The Hindu, during Khan's childhood, there were about 50 weapons at his house as the nobility was exempt from the Arms Act.
Shafat Ali Khan has been using firearms from an early age. Way back in 1962, when he was just 5 years old, he had won a trophy from the Governor of Madras for rifle shooting.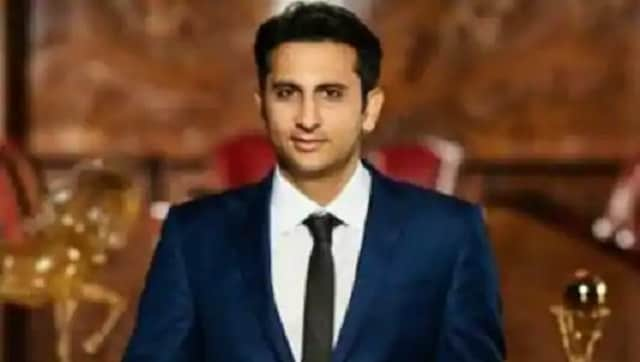 India
The SII CEO, who has been in the UK on an extended stay to evade alleged threats in India over the ever-increasing demand for COVID-19 vaccines, has said he will return in a few days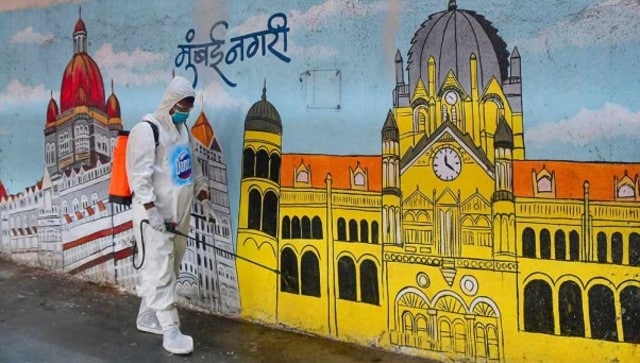 India
A civic official said that increased testing and isolation of patients along with the exodus of migrant labourers may have led to the decline in COVID-19 cases
India
Eight workers were said to be at the unit at the time of the incident. However, no casualties have been reported.