Saubhagya scheme: Govt to miss 2019 target to electrify all households at current rate, could take as long as 2022
At current rates of electrification, it will take more than four years to provide power to all rural households alone under the Saubhagya scheme.
By Chaitanya Mallapur
The government has declared 2019 as the target date for every Indian household to get electricity. But a Factchecker analysis reveals that at current rates of electrification, it will take more than four years to provide power to all rural households alone.
To meet its 2019 target, the government will need to electrify more than 2.7 million households every month or over four times the current rate of 633,630 per month.
More than 78 percent rural households in the country are electrified, power minister RK Singh told the Rajya Sabha (Upper House of Parliament) on 6 February, 2018.
About 80 percent of rural households have been electrified as on 12 February, 2018, according to the real-time dashboard of Pradhan Mantri Sahaj Bijli Har Ghar Yojana (Prime Minister's Easy Electricity for Every Household Scheme), or the Saubhagya scheme, launched on 25 September, 2017 to electrify all rural and urban households.
At the current rate of electrification, it will take four years and seven months for the government to electrify the remaining 20 percent rural households (35 million households), our analysis reveals, against the government's target of 31 March, 2019.
Over 2.6 million households were electrified over four months to 12 February, 2018, since Saubhagya's launch. As many as 16,341 or 89 percent of 18,452 unelectrified villages have been electrified, according to official data. However, only eight percent of these villages have all the households electrified over four years to 2018.
The government will need to electrify more than 2.7 million households every month to meet its target by next year as against the current 633,630 per month — an average over the last four months. As many as 239 million people in India — more than the population of Brazil – lived without electricity access in 2016, according to the Energy Access Outlook 2017 report.
Source: Saubhagya Figures as on February 12, 2018
All of China, Brazil and Sri Lanka had electricity by 2016 compared to India's 82 percent. Over 145 million or 80 percent of (181 million) rural households in India were electrified as on 12 February, 2018, Saubhagya data show.
Prime Minister Narendra Modi launched the Saubhagya scheme with a budget of Rs 16,320 crore to provide electricity to all "willing households" in rural and urban areas. More than 40 million rural and urban households were unelectrified across the country as on 7 December, 2017.
Free electricity connections are being given under the Saubhagya scheme on the basis of the Socio-Economic and Caste Census (SECC) 2011 data.
"Un-electrified households not covered under the SECC data would also be provided electricity connections under the scheme on payment of Rs 500, which shall be recovered by DISCOMs (distribution companies) in 10 instalments through the electricity bill," an official release said.
The Saubhagya scheme includes electricity connections to households from the nearest electricity pole, installation of a power meter, wiring for a single light point with LED bulb and a mobile charging point. Households located in remote areas are to be provided with solar power packs of 200 to 300 Watt, battery back with 5 LED lights, 1 fan, 1 power plug along with repair and maintenance for five years.
"Half a billion people have gained access to electricity in India since 2000, almost doubling the country's electrification rate," according to the Energy Access Outlook 2017 report by the International Energy Agency (IEA), a global think tank. "This remarkable growth puts India on course to achieving access to electricity for all in the early 2020s – a colossal achievement," the report said.
The government plans to electrify all of India's 597,464 villages by May 2018, when it will complete 1,000 days in office. The government had aimed to achieve the target by May 2017, a year in advance, which it missed.
Government will need to electrify 2.7 million households every month to meet March 2019 target
At the current rate of household electrification, it will take over four years to electrify all households in rural areas. To meet its target by March 2019, the government will have to intensify its pace to 2.7 million households per month. Over one million households (or 32,827 per day on an average) were electrified in January 2018, the most in the last four months, since the Saubhagya scheme was launched. At this rate, the government will be able to achieve its target in less than three years (two years nine months).
Source: Saubhagya
The least (209,992) households electrified in a month, or 6,774 per day on an average, was recorded in December 2017. At this rate, it will take 14 years to meet the target. The pace has picked up in February 2018: the first 12 days have seen 793,969 households electrified, or 66,164 per day on an average. At this rate, about 1,852,594 houses will be electrified in February, and it will take one year and six months to achieve the target.
India 3rd largest electricity generator globally, yet 239 million Indians were without access
India is the third largest producer of electricity – 1,383 terawatt-hours (TWh) – in the world after China (5,844 TWh) and the United States (4,297 TWh) in 2015, according to IEA 2017 statistics report. Despite this, as many as 239 million people in India lived without electricity access in 2016, a quarter of the people without electricity worldwide, down from 600 million in 2000, according to the Energy Access Outlook 2017 report.
"China reached full electrification in 2015, while 100 million people in Indonesia and 90 million in Bangladesh gained access since 2000," the report said. "Sri Lanka, Bhutan and Vietnam have reached almost full access to electricity." India's electrification rate improved from 43 percent in 2000 to 82 percent in 2016; people with electricity access increased from 28 million per year between 2000 and 2012 to 41 million people per year in 2016.
Government shifts focus from village to household electrification
A village is considered electrified if power is provided to at least 10 percent households and public places like schools, panchayat offices, health centres, dispensaries and community centres.
The government has reached nearly 90 percent of its rural electrification target and has now shifted focus to household electrification. "We have changed the rules of the game," former power minister Piyush Goyal said.
"Instead of counting a village as electrified if 10 percent households had grid power, the government will focus on powering every household, thus providing meaning to the concept of antyodaya (rise of the last person)," he added.
Providing connections not enough, quality and durable power supply matters
"The Saubhagya scheme is only focused on providing electricity connections," Abhishek Jain, senior programme lead at Council on Energy, Environment and Water, a New Delhi-based research institute, told FactChecker. "It does not focus on improving the quality of supply."
"Discoms currently see little incentive in supplying reliable electricity in rural areas, particularly in states where a majority of the problem is, as they lose money on each unit of electricity they supply to such areas," Jain said. Providing electricity connection is not equivalent to having electricity access, Jain said.
Most rural areas in Uttar Pradesh, Bihar and Odisha suffer due to a limited power supply. In 2015, 75 percent of rural electrified households in UP received less than 12 hours of supply in a day, particularly in the evening, Jain said, quoting the ACCESS survey that studied energy access in rural households across six Indian states.
As many as 45 percent of rural households and seven percent urban households were not using electricity as the primary source of lighting, according to this reply to the Rajya Sabha on 8 August, 2016.
About 90 percent of primary health centres (PHCs) in Chhattisgarh reported power cuts during peak working hours, IndiaSpend reported. More than 60 percent of all PHCs in the state reported that childbirths, laboratory and in-patient services were "severely affected" due to lack of electricity.
The author is an analyst with IndiaSpend and FactChecker. FactChecker is a fact-checking initiative, scrutinising for veracity and context statements made by individuals and organisations in public life.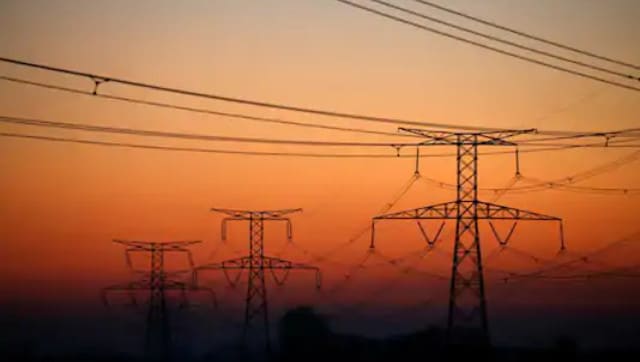 Explainers
State employee groups are worried about major disadvantages to government discoms, job losses and a few private companies establishing a monopoly in the power sector. The Opposition claims the Bill is an attack on states' rights and intends to weaken the foundations of the federal structure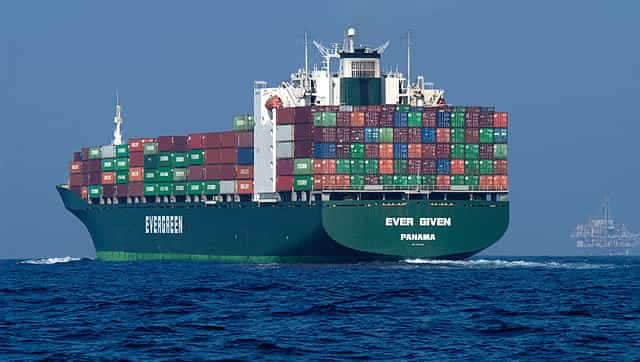 Explainers
Nearly half the world's container ships pass through the narrow Taiwan Strait with the routes a key artery for natural gas. Consignments to Taiwan and Japan have already been affected with experts warning even a small disruption in global supply chains could prove 'costly'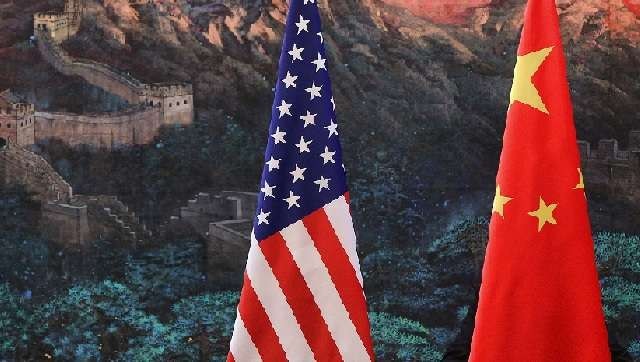 World
Sweeping theories for the supposed advantages of one system or the other over climate change and the COVID-19 pandemic have been of little help in predicting how these crises would play out