Sabarimala row: Trupti Desai's attempt to enter temple indeed a 'grave provocation', but only to status quo
Only the ladies and their guerilla forces such as Trupti Desai need to be questioned on whether they have maintained abstinence and are carrying the irumudikettu. The men beating up women apparently come with the factory setting of 'faith in deity'.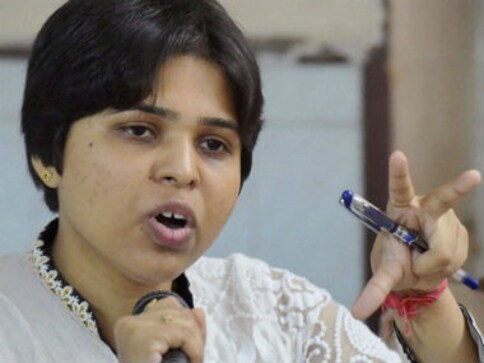 By Nisha Susan
I read Sreemoy Talukdar's essay in Firstpost on Trupti Desai's entry into the Sabarimala fray and nodded several times. The first sentence, for instance: "Activist Trupti Desai has added more spark to the Sabarimala powder keg." From the minute that Trupti Desai first entered the public eye, only such incendiary terms have been associated with her.
Her opening salvo was of course the threat that if the Shani Shingnapur temple in Maharashtra did not let her and other women enter the sanctum sanctorum where the idol was installed, she would drop down into it from a helicopter, a la Tom Cruise. This is not a woman who plans to ease anyone into anything gently. Since then she has campaigned for access to the Haji Ali Dargah, the Mahalakshmi Temple and the Trimbakeshwar Shiva Temple. Of course she would want to be part of the action at Sabarimala.
I also nodded when the writer talked about the Supreme Court Justice Indu Malhotra's dissenting note in the Sabarimala judgement anticipating a great deal of forthcoming mess. I even nodded when he talked about the old traditions of kula devatas and people once only praying to the gods they knew, ones they had intimate domestic relationships with.
But then he lost me.
As Talukdar wrung his hands about monotheistic lens and Abrahamic traditions and pluralism, I wondered —  which country has he been living in? Much of the essay had the defamilarised quality of Craig Raine's poem A Martian sends a Postcard Home. For someone to look at what is going on in Sabarimala, to not recognise the BJP and the Congress fighting madly for the upper-caste communalism pie they have been cooking for decades, must be a kind of blissful innocence. To not see that the kind of people who once lived in the subcontinent — heavily restricted by resources and not yet broken by colonialism and who were hence relatively content to mind their own religious business — are so long, long, long gone? To totally ignore the history of the temple entry movement in India? What a peaceful life that must be.
Because this worldview conveniently forgets that the exclusion of women in Sabarimala is not age-old and only goes back a few decades. (And if one is going by age-old = legitimate, then the Mala Araya tribe has said that it is they who worshipped Ayyappa in these hills until they were evicted by the erstwhile royal family of Pandalam in the 1800s.)
Much of Talukdar's essay is hence understandably agitated because in this worldview it is the women's agitation in Sabarimala that is apocalyptic, and Trupti Desai the cherry-shaped bomb in the end-of-the-world-pie. An astonishing feat when the audio recordings of the BJP's plans to create a mess in Sabarimala has leaked. Astonishing that the male equivalent of Trupti Desai (in high theatrics if not in sincerity of purpose or effectiveness) i.e. Rahul Easwar does not disturb this pastoral worldview full of patient believers clutching their rudraksha beads shocked, shocked by ladies log and those who support ladies log.
Hence, only the ladies and their guerilla forces such as Trupti Desai need to be questioned on whether they have maintained abstinence and are carrying the irumudikettu. The men beating up women apparently come with the factory setting of 'faith in deity'. They get the ID card of tradition protectors and believers. But Desai would argue that she is the true protector of the nation-state. After all this is a woman whose caller tune is apparently 'Dil diya hain jaan bhi denge aye watan tere liye' from the Subhash Ghai film Karma.
I agree with Talukdar that the 'right to pray' and gender equality in religion are abstract notions. But abstract does not mean in itself false or true. That would automatically make religion, democracy, secularism all automatically false, wouldn't it? To simultaneously believe that sab maya hai but also that faith of women visiting will be examined by the Kerala police by means such as looking at their social media — it is time for us to admit ki gayee bhains pani mein. The pani may be modernity or secularism or the falseness of the nation-state. Or kalyug if that is the drink of your choice.
Now to escape the world and its sins and its mess, one would have to embrace the Abrahamic traditions and join a nunnery, preferably the cloistered kind. But beware. In my neighbourhood, even the cloistered nuns come out once in five years to vote.
The Ladies Finger is India's leading digital feminist magazine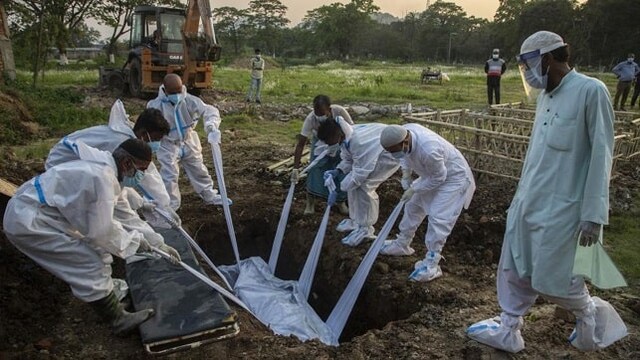 India
We are facing our worst moment in modern history, struggling to stay afloat. If we do not show courage and honesty to speak for justice now, we may never be able to recover compassion.
Politics
The ECI failed most notably in issuing detailed guidelines for campaigning activities and making sure they were followed
Entertainment
"It was impossible to tell if the 2021 Oscars was meant to signal an acknowledgement of pandemic circumstances or a guarded return to normal," say NYT critics