Women in Shani Shingnapur temple: A brief history of entry laws and how times are changing
After four months of efforts put in by women led by activist Trupti Desai, the trust of the Shani Shingnapur temple in Maharashtra has finally permitted women to enter the temple and pray in the sanctum sanctorum putting an end to a 400-year-old custom.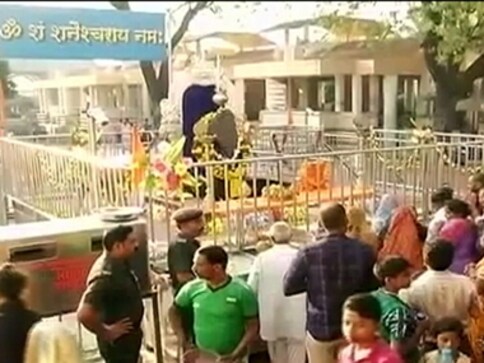 After four months of efforts put in by women led by activist Trupti Desai, the trust of the Shani Shingnapur temple in Maharashtra has finally permitted women to enter the temple and pray in the sanctum sanctorum putting an end to a 400-year-old custom. This comes after the Bombay High Court made it clear that it was incumbent upon the state government to ensure that the Maharashtra Hindu Places of Worship (Entry Authorisation) Act, 1956 was properly enforced.
The Maharashtra temple entry act, originally enacted to enable temple entry for Dalits, long forbidden to enter public temples by Hindus, was held to be equally applicable to women who had been excluded from praying at the temple. Since 2011, women had been allowed to enter the Shani Shingnapur temple though they were not allowed into the sanctum sanctorum.
The demand for temple entry to all classes has long been a part of the larger struggle for social reform in India. Initially begun as a movement towards seeking equality for Dalits with other caste Hindus, it has now also embraced within its scope Hindu women who seek parity with men in access to temples.
History of temple entry laws and their constitutionality
Temple entry for Dalits, who had been barred on grounds of "untouchability", was one of the leading social reform movements that ran parallel to the larger Independence movement in the early part of the last century in India. The first legal measure guaranteeing the rights of Dalits to enter temples at par with all other caste Hindus was the Temple Entry Proclamation issued by the then Maharajah of Travancore. It opened the doors of all temples in the princely state of Travancore to all classes of Hindus. This was subsequently followed by the Temple Entry Authorisation and Indemnity Act, 1939 passed in the then Madras Presidency guaranteeing Dalits the right of temple entry there. Other states have followed since, and the aforementioned Maharashtra Hindu Places of Worship Act is one of those laws protecting the rights of all classes of Hindus to access places of worship equally. Article 25(2)(b) of the Constitution of India clarifies that temple entry laws are not tantamount to restriction of individual's right to religion under Article 25(1).
These laws have not gone unchallenged in Court. The Bombay Harijan Temple Entry Act, 1947 (the precursor to the Maharashtra temple entry law) was challenged in Bombay High Court by members of the Jain community arguing that it did not apply to them since their temples were not open to Hindus generally, even though the definition of "Hindus" under the Act included Jains. The Bombay High Court upheld this contention holding that Hindus couldn't enter the temple as a matter of right, Dalits could also therefore not claim to enter the temple as a matter of right under the Bombay Act.
Did this necessarily mean that as long as a temple was set up by a given denomination it could ignore all temple entry laws? The Constitution protects both an individual right to religion under Article 25 and a denominational right to manage its own religious affairs under Article 26 of the Constitution, so an argument could be made that temple entry laws won't affect a temple used exclusively by a given denomination. The Supreme Court of India in Venkataramana Devaru versus State of Mysore did not think so. In a challenge raised by a temple meant for Gaud Saraswat Brahmins in the coastal regions of the then Mysore state (now Karnataka), the Supreme Court clarified that temple entry laws would also apply to so-called denominational temples. It read the permission to make temple entry laws contained in Article 25 of the Constitution to be applicable as a limitation on the rights of denominations of a religion to manage their own religious affairs, including the running of temples. In effect, as some legal scholars pointed out, it raised the statutory right of Dalits to enter temples to the level of a constitutional right - an interpretation that was perhaps more in line with the Constitution than a pedantic reading would suggest.
As it stands, where a law guaranteeing temple entry for all classes of Hindus for temples which are generally open to the public such a law will validly apply to not just temples which are meant for the general public but also temples for the exclusive use of a denomination. Even if it had been claimed that the Shani Shingnapur temple had been built for a particular denomination of Hindus, women would still have a right to enter such temples under the Maharashtra Temple Entry law.
Impact on Haji Ali and Sabarimala cases
Shani Shingnapur is not the only instance where women are seeking entry to temples on par with men. The Sabarimala temple in Kerala and the Haji Ali dargah have also become the focus of efforts by women to seek entry to religious places of worship. The entry of women to both are presently under litigation before the Supreme Court of India and the Bombay High Court respectively. The Bombay High Court has stated that it will wait for an authoritative ruling by the Supreme Court in the Sabarimala case before deciding the Haji Ali case.
One distinction must be pointed out between the two cases in court - whereas the Constitution explicitly states that laws makes the throwing open of Hindu religious places of worship to all classes is an exception to any claimed right to religion by a person or a denomination, no similar clause exists for other religious places of worship. Even Article 15 which specifically prohibits discrimination on the basis of caste, religion, gender et al in public places does not include "temples or places of worship" as public places. This does not necessarily mean that there is no constitutional protection for Muslim women who wish to access the Haji Ali dargah. Rather that the argument for the same may have to be made on the constitutional guarantee of equality rather than rely on specific statutory provisions regarding temple entry.
Shorn of all the legal and religious construction, the justifications offered for denying women entry into places of worship rests on a supposed inferiority of women in matters of religion. Whether such an argument is linked to menstruation, the weakness of physical frame or some other physical attribute of women, the fact remains that the arguments offered for restricting women's entry to religious places is a brute exercise of patriarchal power and nothing more. When such barriers and obstacles in the path of equality of women is being slowly but steadily being eroded in most aspects of society, one hopes that the Constitutional courts of India will find themselves on the right side of history in clearing the path for equal rights for women in matters of religion.
also read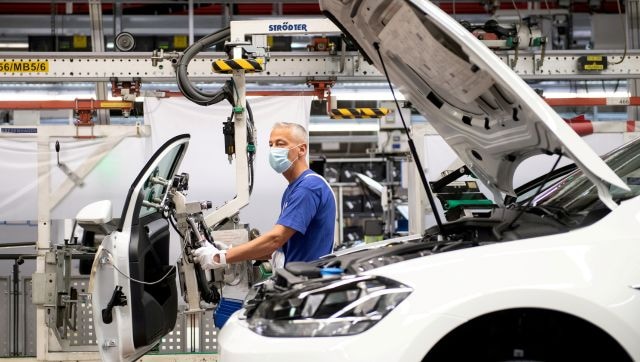 Explainers
Germany's GDP fell .3 per cent in the first quarter of 2023 following a .5 per cent decline in the last quarter of 2022. Though Chancellor Olaf Scholz described the outlook for the economy as 'very good' experts say this is a rude awakening for the country and the entire continent
Explainers
Elon Musk's brain-computer interface company Neuralink has received approval from the FDA to conduct its first in-human clinical study. The firm wants to put coin-sized implants into human beings, which will allow people with paralysis regain motor function, restore vision, and treat brain diseases
Explainers
Tipu Sultan, the 18th Century Mysore ruler, slept in a hammock suspended from the ceiling of his locked bedchamber with this sword by his side. Found in his private apartments after his defeat at the battle of Seringapatam in May 1799, it was previously owned by Vijay Mallya