RSS' expansion plan in Bihar: Swayamsevaks to apprise every rural household of budget initiatives within six months
Ahead of his visit, Mohan Bhagwat has set a task for his RSS cadre to reach out to every rural household of north Bihar before the next Lok Sabha polls.
Amid Opposition's hue and cry, RSS chief Mohan Bhagwat has started his ten-day-long visit to Bihar with an aim to expand the organisation's base in the state. He has set a task for each Swayamsevak to reach out to every rural household of north Bihar before the next Lok Sabha elections in 2019.
During his visit, Bhagwat will spend most of his time in Muzaffarpur, considered to be the capital of north Bihar, in order to oversee Sangh operations and directly deliver his message – a move that has clear political connotations.
According to an official communication issued by RSS regional secretary Mohan Singh, the Sarsanghchalak will interact and deliberate on the possibilities of agricultural modernisation and cow rearing but the insiders have a different story to tell.
For organisation purposes, RSS has divided Bihar into two parts (prants) along river Ganges – north and south Bihar. One of the Prant Pracharaks, while talking to CNN-News18, said: "Bhagwat is on a routine visit but this time around he will focus on expanding the base in rural areas. We have our task cut out."
RSS is currently operating 1,037 Shakhas in north Bihar and the target has been set to increase the tally to 1,500 by 2020. "We have seen significant growth in the last two years, during which around 225 news Shakhas (branches) were added," a Pracharak said.
"Growing at this pace, we will ensure that the number of Shakhas is doubled between 2016-2020. It will be a record," he said, adding that by the end of this year, around one lakh people will be directly connected with RSS in north Bihar.
One of the key strategists of the organisation, who sits in the BJP office in Patna, said that Bhagwat has a special message for the cadres. "It has been decided to educate every family in north Bihar about the measures taken in the Union Budget for farmers and rural sectors and in that process, try to connect them with the Sangh ideology," he said.
This task has to be completed by November, which means just a few months before the next General Election.
Explaining the mechanism which would be implemented, RSS worker Sanjeev Kumar told CNN-News18: "This message will be spread by Kisan Swayamsevaks because they know the area and they can be handy in connecting new people with RSS. A Swayamsevak will go door-to-door in their designated area and educate them about the budget initiatives."
Kumar says that the main reason for raising the issue of cow rearing and protection is the growing illegal trade of beef from north Bihar to other states, which he claims is extended to Bangladesh.
Muzaffarpur has seen some tense moments as police raided many slaughterhouses recently and found tonnes of beef, which prompted Animal Welfare Board of India (AWBI) member Neeru Gupta to personally visit the area.
Many feel that the twin task is bound to benefit the Bhartiya Janata Party (BJP) and the silence of its ally Janata Dal (United) indicates its tacit support.
DM Diwakar, sociologist and former director of AN Sinha Institute of Social Sciences, says that caste-ridden north Bihar is a fertile land for the Sangh where it smells a chance of polarisation if the Hindutva experiment works, which is not the case for south Bihar.
"South Bihar has traditionally been a hotbed of left-wing organisations having the support of rural labour class, irrespective of castes who pitched themselves against private armies of upper caste landlords. So, there was a limited scope for RSS to explore possibilities there. However, now even this area has seen the Narendra Modi wave in 2014. So they (RSS) may be trying to fortify the north and then focus on the south," he said.
Bhagwat will spend his last three days in capital Patna, where he will hold an informal meeting with BJP leaders and others.
Within hours of the announcement of Bhagwat's visit, the Opposition slammed the move and attacked BJP and state chief minister Nitish Kumar. The RJD-Congress combine has accused the RSS of making Bihar a second prayogshala (laboratory) of Hindutva.
On the other hand, BJP leaders have said that his visit has nothing to do with politics and is part of the nation-building exercise.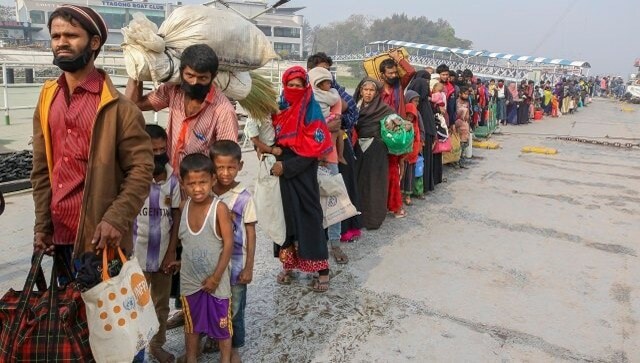 India
The ruling of the Supreme Court is reminiscent of the jurisprudential baggage that India has been carrying since partition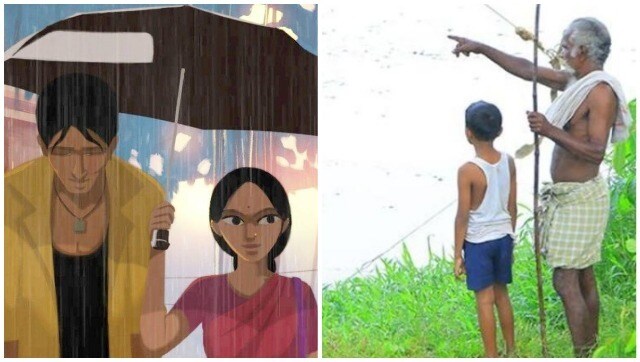 Entertainment
What these two films have in common is how they create a sense of a setting as something inseparable from the inner lives of the protagonists.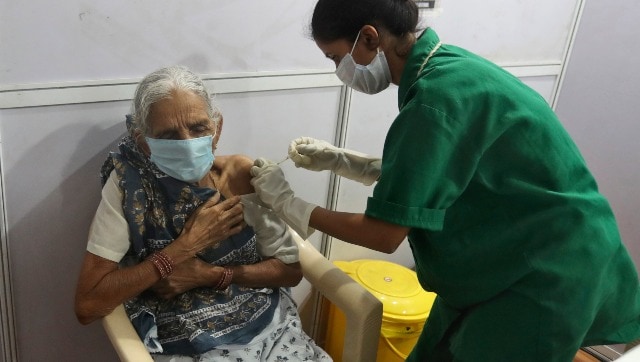 India
Vaccine hesitancy has been compounded by the ongoing experience of surviving in the COVID-19 pandemic and the associated uncertainty