Rewari gangrape case: 19-year-old survivor still undergoing treatment, misses government recruitment exam
The 19-year-old girl who was gangraped in Rewari missed a government recruitment exam that she had been preparing for over months.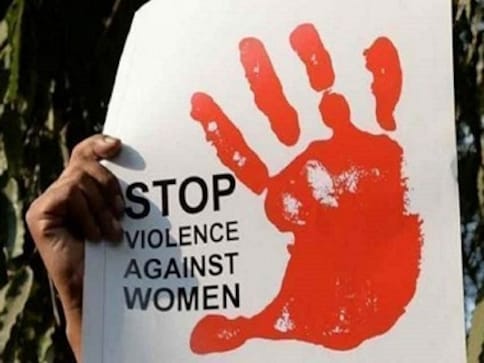 The 19-year-old girl, who was gangraped in Rewari, missed a government recruitment exam that she had been preparing for over months. The rape survivor, who was also a board topper had been taking coaching classes and preparing for a job exam scheduled to take place on 19 September. However, the girl could not manage to appear in it as she still remains admitted to a hospital after the incident, The Indian Express reported.
She had been preparing for the exam for months and had joined a coaching centre to help her study for the competitive exam. The girl was abducted and gang-raped on 12 September while she was on the way to her coaching class. The newspaper reported that the fees of the coaching centre, Rs 5,400, was more than her father's monthly income and he took tuition on the side to fund his daughter's education.
However, the only recourse to the family could be that the Haryana Police has finally arrested all five accused in the case ten days after the incident, all of whom were from the same village as the girl.
The Haryana Police Sunday arrested two key accused in the case, including an army man, who kept changing their hideouts when they were on the run.
Army man Pankaj and another key accused Manish were nabbed from Satnali in Mahendergarh district in the morning near a dhaba, head of Special Investigation Team, which had been set up to probe into the case, said briefing the media at Rewari after their arrest.
Earlier, on 16 September, the Haryana Police had arrested the main accused, Nishu, besides two other accused in the case.
Bhasin said during investigations, Nishu's role has emerged as "mastermind" in the case. Replying to a question, Bhasin said some of the accused have been involved in organised crime incidents in the past.
Nishu is currently in police remand while other accused Sanjeev and Deendayal have been remanded to judicial custody.
Sanjeev was a medical practitioner who had attended to the woman first after the crime and Deendayal was the owner of the property where she was allegedly gangraped, police had said.
With inputs from PTI
also read
India
The government's refusal to offer MSP came as a jolt to thousands of sunflower growers from northern Haryana ahead of the harvest season.
Sports
The meeting was called in Kurukshetra of Haryana today after Soram Sarv Khap panchayat on Thursday reserved its decision following the meeting in Muzaffarnagar on the wrestlers' protest.